Guitarist Bob Kulick Reportedly Dead at 70
by Matthew Wilkening

Guitarist Bob Kulick, who recorded and toured with artists such as Kiss, Meat Loaf and Lou Reed, has reportedly died at the age of 70.

His brother Bruce revealed the news on Facebook.

"I am heartbroken to have to share the news of the passing of my brother Bob Kulick," Bruce wrote. "His love of music, and his talent as a musician and producer should always be celebrated. I know he is at peace now, with my parents, playing his guitar as loud as possible. Please respect the Kulick Family's privacy during this very sad time."
In 1972, Kulick auditioned for a then-unknown Kiss, but was beaten out for the job by the man who played right after him: Ace Frehley. He then became a studio musician, performing lead guitar on Lou Reed's 1976 album Coney Island Baby. He also toured and recorded with Meat Loaf, Michael Bolton, W.A.S.P. and Diana Ross.
In 1977, with Frehley unable or unwilling to participate, Kulick was secretly recruited to perform on the new studio tracks included on Kiss' Alive II. He went on to earn recording and songwriting credits on three more Kiss albums: Unmasked, Killers and Paul Stanley's 1978 solo LP. Kulick's younger brother Bruce joined Kiss in 1984, and remained their lead guitarist for a decade, until Frehley returned for an original lineup reunion tour in 1996.
In 2017, the Kulick brothers performed a full set of Kiss music live together for the first time on the band's annual Kiss Kruise. "It meant a lot to both my brother and I, the fact that we pulled it off so well and that it was so well received," Bruce told UCR afterward. "It's a good feeling. The love from the Kiss fans - it's been a huge shot in the arm for my brother both professionally and emotionally."
The duo was set to perform together again on the following year's Kruise, but a contractual dispute resulted in Bob's departure from the bill. Last November, he publicly accused his brother of "backstabbing" in a dispute over merchandise sales, and expressed frustration at Bruce's alleged unwillingness to tour and record together.
In a 2018 UCR interview, Bob Kulick said he had no problem keeping his work with Kiss a secret for so many years. "In this circumstance, being friends with Gene [Simmons] and Paul, it was important to me that when they said 'This has to be between us and us only,' that I'm going to keep my word. It's all about integrity, and that's how I'm able to keep going," he explained.
"I make great music; I don't settle. I never went for the easy way: 'Oh, just take the money.' I never did that, it's just not me. I never recorded an artist and took their money if I thought they were below the bar line, like 'this is going to be embarrassing.' It wouldn't help them, it wouldn't help me."
In Memoriam: 2020 Deaths
Marty Grebb
Multi-instrumentalist Marty Grebb died on Jan. 1 at the age of 74 of an undisclosed illness. He got his start with the Buckinghams, playing with them from 1966-68, and then had a lengthy career in the studio and on the road, working with Eric Clapton, Bonnie Raitt, members of the Band and Chicago.
Nick Blagona
Nick Blagona was a veteran studio engineer who worked on records by the Police, Deep Purple and Rainbow. In 1974, he co-founded Le Studio outside Montreal, where Rush recorded seven albums between 1980 and 1993. He died on Jan. 4 from complications due to kidney, heart and lung diseases at the age of 74.
Martin Griffin
After Hawkwind disbanded in 1978, drummer Martin Griffin joined forces with some of the band's ex-members to create Hawklords, and then stayed with them for a year. Hawkwind soon re-formed and, in 1981, Griffin began a two-year stint with them. He died on Jan. 6 after what was described as a "short illness."
Neil Peart
Rush drummer and lyricist Neil Peart had secretly been fighting glioblastoma, an aggressive type of brain tumor, for three years. He died at age 67 on Jan. 7, but his death wasn't made public until three days later. Peart joined Rush in 1974, and didn't play on their debut album. But he remained with the band until it broke up in 2015 following one last tour.
Buck Henry
Writer, actor and director Buck Henry died on Jan. 8 after suffering a heart attack. He co-created the TV show 'Get Smart' with Mel Brooks, wrote the screenplays for 'The Graduate' and 'Heaven Can Wait' -- the latter of which he also directed -- and hosted 'Saturday Night Live' many times in its first few seasons. He was 89.
Steve Martin Caro
Steve Martin Caro co-founded the Left Banke and sang lead on their baroque-pop mid-'60s hits "Walk Away Renee" and "Pretty Ballerina." The group split up in 1969, but he fronted the band during reunions in 1971 and 1978. He died on Jan. 14 from heart disease at age 71.
Chris Darrow
Chris Darrow died on Jan. 15 after suffering a stroke. He played on the first couple of records by psychedelic folk band Kaleidoscope and also spent some time with the Nitty Gritty Dirt Band before going on to a solo career. He was 75.
Ray Burton
Ray Burton was the father of original Metallica bassist Cliff Burton. After his son's death in 1986, Ray used Metallica's royalty checks to fund a music scholarship at Cliff's high school and stood on the podium when Metallica were inducted into the Rock and Roll Hall of Fame. It's believed he was at least 94.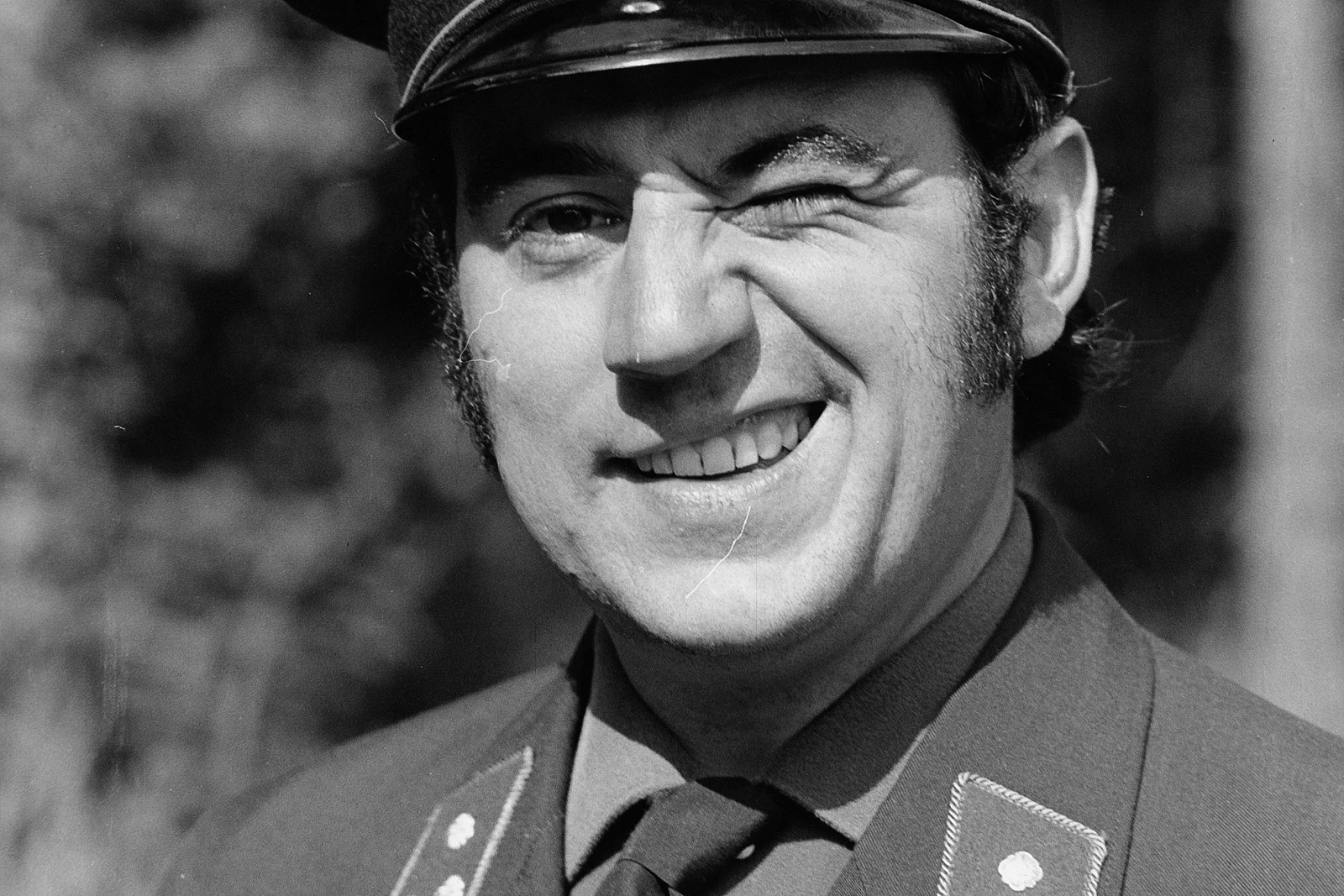 Terry Jones
In addition to writing and performing with Monty Python, Terry Jones went on to direct the legendary British comedy troupe's movies and wrote numerous children's books. He died on Jan. 21 at the age of 77, more than four years after being diagnosed with frontotemporal dementia.
Reed Mullin
Drummer Reed Mullin co-founded Corrosion of Conformity in 1982. He stayed with them until 2001, but then returned in 2010. He died on Jan. 21 at the age of 53 from undisclosed causes.
Wes Wilson
Wes Wilson - whose mid-to-late-'60s concert posters for artists such as the Grateful Dead, Jefferson Airplane and Big Brother and the Holding Company helped define the visual style of the psychedelic era - died on Jan. 24 at his home in Leanne, Mo., at the age of 82.
Andy Gill
The spiky, jagged guitar lines of Andy Gill propelled the political songs of the influential British post-punk band Gang of Four. He stayed with the band throughout its history and, by 2012, was the only original member still in the group. He died on Feb. 1 at the age of 64 from what was described as a "short respiratory illness."
Harold Beane
Guitarist Harold Beane, who died Feb. 1 at 73, played with numerous Stax artists in the late-'60s, including Isaac Hayes, where his fuzz guitar solo helped elevate Hayes' cover of Burt Bacharach and Hal David's "Walk on By." He also spent time with Funkadelic playing on the classic 'America Eats Its Young.'
Ivan Kral
Guitarist Ivan Kral co-founded Blondie but left before they put out their first album. He later co-wrote songs with Patti Smith, Iggy Pop and John Waite. Kral, a native of Czechoslovakia who came to the U.S. as a refugee, died on Feb. 2. He was 71.
Bonnie MacLean
Artist Bonnie MacLean created posters for Bill Graham, to whom she was married, from 1967 until 1971, when they separated. Although she only made 32 designs for the Fillmore, including shows by the Doors, Jefferson Airplane and the Who, they've become highly collectible. MacLean was 80 when she passed away on Feb. 4.
Buddy Cage
Buddy Cage played pedal steel guitar in New Riders of the Purple Sage from 1971, when he replaced Jerry Garcia, until 1978. He had a few other stints with them, and also played sessions, including Bob Dylan's 'Blood on the Tracks.' He passed away Feb. 5 from multiple myeloma.
Joseph Shabalala
The founder of the South African a cappella group Ladysmith Black Mambazo, Joseph Shabalala rose to international fame -- 26 years after they formed -- when they performed on two tracks on Paul Simon's groundbreaking 'Graceland' album. Shabalala retired in 2014 due to health issues, turning the group over to his son, and he passed away on Feb. 11 in Pretoria.
Mike Somerville
Mike Somerville played guitar in Head East, penning their breakthrough single, 1974's "Never Been Any Reason," and its follow-up, "Love Me Tonight." He left the band in 1980, but returned in 1994 for a stint that lasted until 2003. He died on Feb. 28 at the age of 67.
Keith Olsen
Over the course of his career, Keith Olsen produced many classic albums, including Fleetwood Mac's self-titled 1975 breakthrough, Foreigner's 'Double Vision,' Pat Benatar's 'Crimes of Passion,' Ozzy Osbourne's 'No Rest for the Wicked' and Whitesnake's 'Whitesnake.' He passed away on March 9, aged 74, after suffering a cardiac arrest.
Genesis P-orridge
Born Neil Andrew Megson, Genesis P-Orridge went on to become the co-founder of Throbbing Gristle. The industrial pioneers were together from 1974 until 1981, and reunited between 2004 and 2010. S/he passed away on March 14 after a two-year battle with leukemia at the age of 70.
Mickey Atkins
After being influenced to play guitar from watching Elvis Presley, Mickey Atkins switched to keyboards and became a founding member of Funkadelic, playing on their 1970 self-titled debut. He was 71 when he passed away on March 18.
Kenny Rogers
Kenny Rogers is best remembered for his slew of country-pop crossover hits like "The Gambler," "Lady" and "Islands in the Stream," a duet with his longtime friend Dolly Parton. But he began his career in 1957, had a brief brush with success in the late '60s fronting the First Edition ("Just Dropped In (To See What Condition My Condition Was In)" and "Ruby, Don't Take Your Love to Town") and continued to record until 2010 before retiring in 2017. He died March 20 at 81.
Eric Weissberg
A veteran of the New York folk scene, Eric Weissberg (pictured at far right) is best remembered for his hit "Dueling Banjos" from the 1972 movie 'Deliverance.' He also had a long career as a session musician, playing on Bob Dylan's 'Blood on the Tracks,' Billy Joel's 'Piano Man' and Talking Heads' 'Little Creatures.' Weissberg was 80 when he died on March 22.
Bill Rieflin
Drummer Bill Rieflin's versatility led to stints with bands as diverse as R.E.M., King Crimson, Nine Inch Nails and Ministry. He passed away on March 24 from cancer at the age of 59.
Lou Kouvaris
Known as "L.A.," guitarist Lou Kouvaris got his start in the New York metal band Riot, playing with them from 1975 until 1978 before embarking on a career as a session musician and studio owner. He was 66 when he died on March 24.
Alan Merrill
Alan Merrill, who died March 29 at the age of 69 from COVID-19, fronted the '70s British band the Arrows, co-writing "I Love Rock N' Roll," which later became a huge hit for Joan Jett and the Blackhearts. After the Arrows' 1977 breakup, he continued to work with such names as Meat Loaf and Rick Derringer, as well as performing with his own band.
Bill Withers
Bill Withers, who died of heart issues on March 30 at the age of 80, merged soul and folk on a string of iconic early-'70s hits like "Ain't No Sunshine," "Lean on Me" and "Use Me" before retiring from the music industry in the mid-'80s. Withers was inducted into the Rock and Roll Hall of Fame in 2015.
Adam Schelsinger
Adam Schlesinger rose to fame in Fountains of Wayne, striking a big hit in 2003 with "Stacy's Mom." He'd also played bass in Ivy and had a lengthy career writing songs for movies ("That Thing You Do!"), television ('Crazy Ex-Girlfriend,' 'A Colbert Christmas,' the Tony Awards) and the theater 'Cry-Baby). He died on April 1 of complications from the coronavirus. He was 52.
Hal Willner
In the '80s, producer Hal Willner basically created the concept of the tribute album, bringing in a diverse cast of musicians to cover the works of artists (Leonard Cohen, Kurt Weill and Thelonious Monk) or genres (Disney movies, sea shanties). Willner also served as the sketch music producer on 'Saturday Night Live' from 1980 until his death on April 7 from COVID-19 at the age of 64.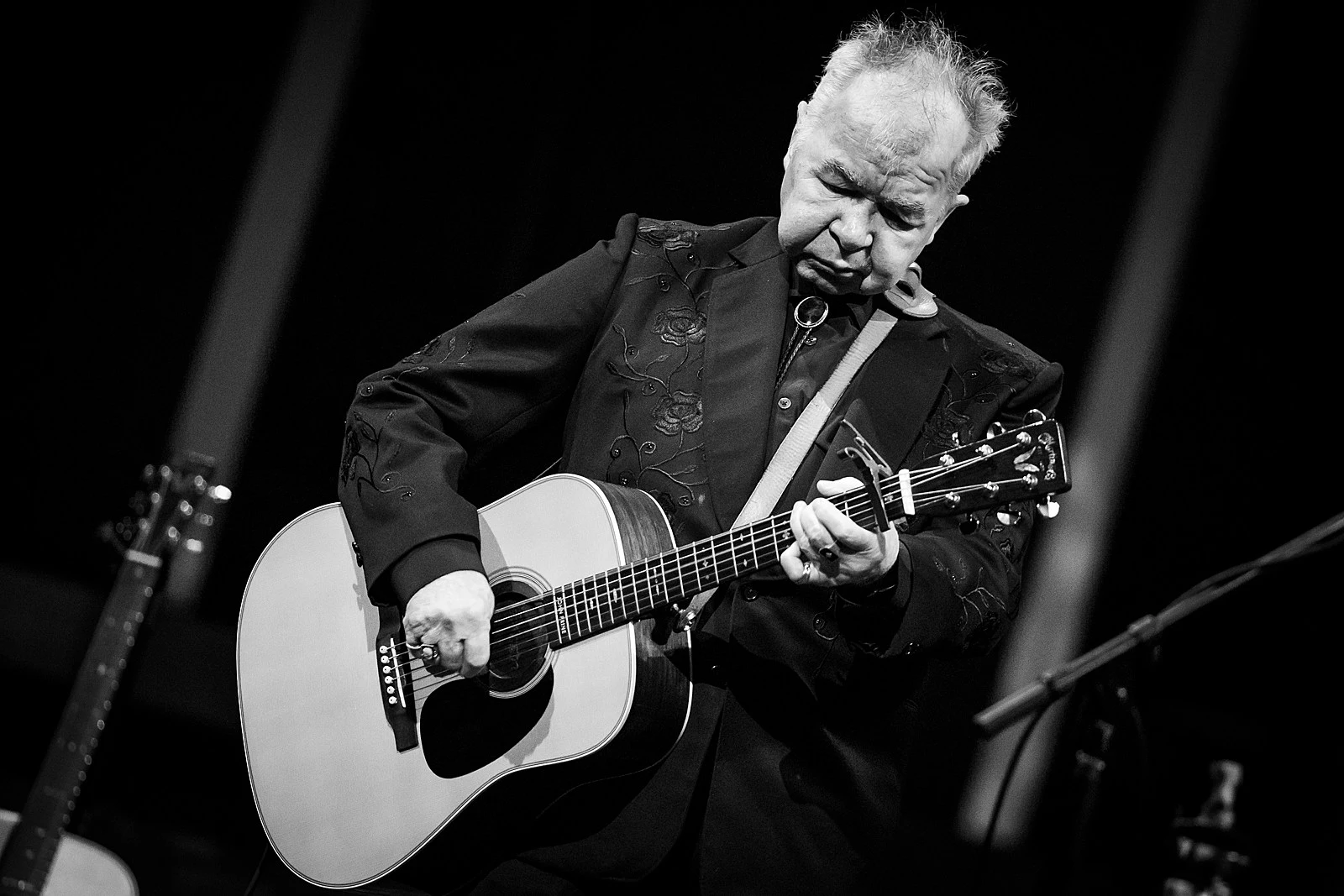 John Prine
John Prine wrote the bulk of his brilliant 1971 debut while working as a mailman in the Chicago suburbs during the day and playing folk clubs at night. The textbook definition of a "songwriter's songwriter," he was celebrated by such icons as Bob Dylan, Johnny Cash and Bruce Springsteen for his combination of humor and empathy, and was an influence on the modern Americana scene. He died on April 7 of COVID-19, aged 73.
Steve Farmer
The lead singer of the Amboy Dukes, Steve Farmer co-wrote, with bandmate Ted Nugent, their No. 16 hit from 1968, "Journey to the Center of the Mind." Farmer left the band before their third album, 1969's 'Migration,' was completed. He died on April 7 at the age of 71.
Matthew Seligman
A bassist who was a member of the Soft Boys, Matthew Seligman later played with the Thompson Twins and David Bowie, and had a lengthy association with Thomas Dolby. After moving to Japan in the early '00s, Seligman moved to Japan before returning to the U.K. to practice law and work as a mental health advocate. He was 64 when he passed away on April 17, having suffered a stroke while placed in a medically induced coma due to COVID-19.