Minneapolis police station set on fire amid protest over killing of George Floyd
National Guard deployed as violence stretches into third night
by Andrew Buncombe

A Minneapolis police station has been set on fire amid mounting protests over the killing by police of an unarmed black man.

On the third straight day of protests over the killing of George Floyd, who died after his neck was stepped on by a white police officer, crowds stormed the station of the city's 3rd precinct.

Reports said that soon afterwards, fire alarms could be heard as fires were set.

Police appeared to have left the left the area before the protesters surged into the station located near the city's Seward neighbourhood.

There were also reports of protests from Minneapolis's so-called twin city, St Paul, located east of the Mississippi River.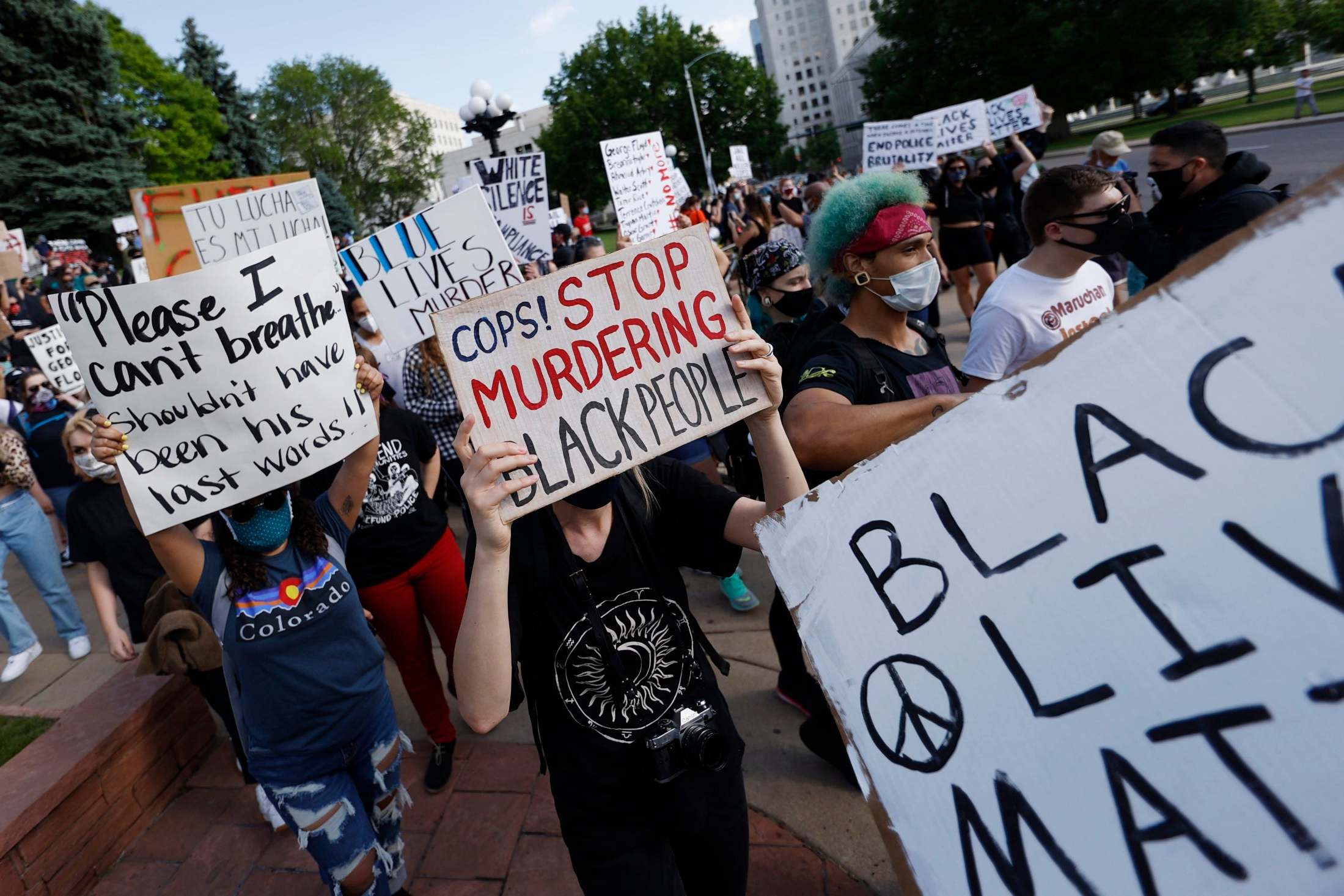 Television footage showed several buildings on fire in the neighbourhood, located to the southeast of the city centre.
Meanwhile, the Minnesota National Guard, which had been deployed earlier in the day by governor Tim Waltz, said it was dispatching 500 soldiers to Minneapolis and St Paul.
"Our mission is to protect life, preserve property and the right to peacefully demonstrate," it said in a tweet.
"A key objective is to ensure fire departments are able to respond to calls."
Anger had been steadily growing over the death on Monday of 46-year-old Mr Floyd, who had been handcuffed and taken into police custody by four white officers. Video footage showed one of the officers, Derek Chauvin, standing on the neck of Mr Floyd, as he gasped for breath.
His death was the latest in series of incidents in which African American men have lost their lives at the hands of police. These include the 2014 death of Eric Garner, who was put in a fatal choke hold by officers in New York, the shooting of teenager Michael Brown in 2014 Ferguson, and Freddie Gray, who died after being detained by officers in Baltimore in 2015. There have been numerous others since then.
Critics say the way the police treat people of colour is in stark and frequently deadly contrast to the way they deal with white men.
"We don't want to be here fighting against anyone. We don't want anyone to be hurt. We don't want to cause any damages," Erika Atson, 20, who was among thousands of people gathering outside government offices in downtown Minneapolis where organisers had called a peaceful protest, told reporters. "We just want the police officer to be held accountable."
While the four officers were fired, there remains intense anger and concern over whether men will be prosecuted.
"Please stay home. Please do not come here to protest. Please keep the focus on George Floyd, on advancing our movement and on preventing this from ever happening again," tweeted St Paul Mayor Melvin Carter, who is black.
Earlier on Thursday, the US Attorney's Office and the FBI in Minneapolis said they were conducting "a robust criminal investigation" into the death. Donald Trump has said he had asked an investigation to be expedited.
The FBI is also investigating whether Mr Floyd's civil rights were violated.
Mr Chauvin, the officer who trod on Mr Floyd's neck, was fired on Tuesday with three other officers involved in the arrest. The next day, the mayor called for him to be criminally charged. He also appealed for the activation of the National Guard.
Additional reporting by Associated Press