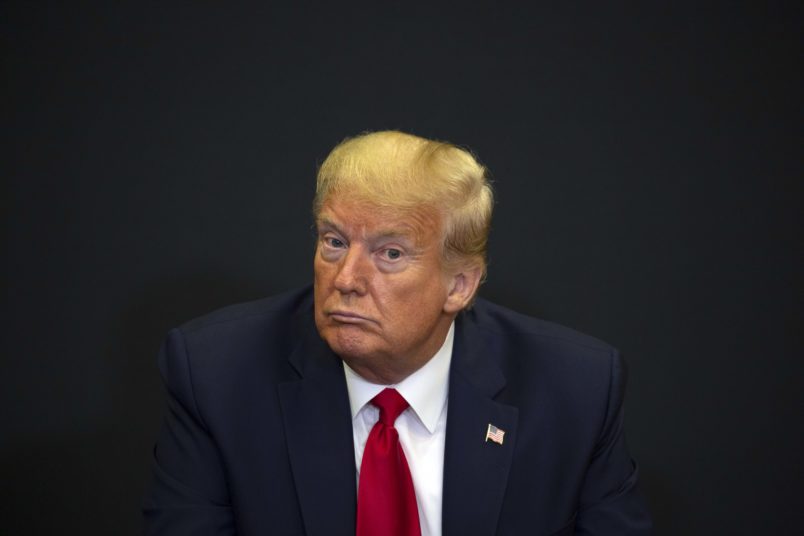 Trump Will Sign Executive Order On Social Media After Lashing Out At Twitter
President Trump is set to sign an executive order on social media following his threat to shut down platforms after Twitter used a new fact-checking label to correct his false vote by mail claims.
During the flight back from the President's visit to Florida on Wednesday afternoon, White House press secretary Kayleigh McEnany told reporters that Trump will sign an executive order "pertaining to social media," according to a pool report.
The pool report said that McEnany did not provide details on the executive order. Although McEnany initially said that Trump would sign it on Wednesday evening, White House director of strategic communications Alyssa Farah clarified "minutes later" to reporters that the executive order would be signed on Thursday.
McEnany's announcement of an incoming executive order on social media comes on the heels of Trump's tweets accusing social media platforms of efforts to "silence" conservative voices.
Trump specifically singled out Twitter for using its new fact-checking feature on his baseless voting-by-mail claims, accusing it of "stifling FREE SPEECH" and interfering in the 2020 election.
Introducing
The TPM Journalism Fund: A New Way To Support TPM
We're launching the TPM Journalism Fund as an additional way for readers and members to support TPM. Every dollar contributed goes toward:
-Hiring More Journalists
-Providing free memberships to those who cannot afford them
-Supporting independent, non-corporate journalism
CONTRIBUTE Learn More
Are you experiencing financial hardship?
Apply for a free community-supported membership
Are you a student?
Apply for a free student membership