Trump Miffed With Fact Check Warning On His Tweets, Says Twitter Interfering In US Elections 2020
After Twitter added a warning label for misleading information on a series of tweets by US President Donald Trump regarding 'Mail-in' voting, he is claimed that the social media site is interfering in the US Presidential elections.
by ABP News Bureau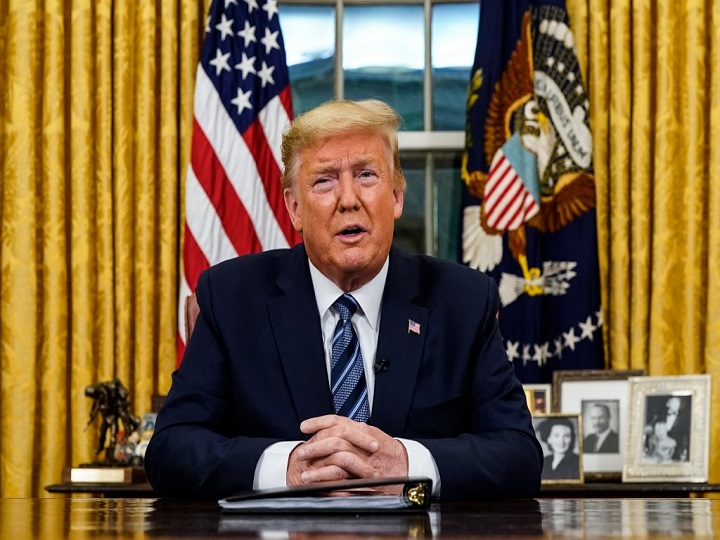 New Delhi: The US President Donald Trump claims that the microblogging site Twitter is interfering in the Presidential election 2020. He also tweeted about it and wrote that the social media site is 'stifling free speech.'
He wrote, @Twitter is now interfering in the 2020 Presidential Election. They are saying my statement on Mail-In Ballots, which will lead to massive corruption and fraud, is incorrect, based on fact-checking by Fake News CNN and the Amazon Washington Post....
The tirade comes after Twitter put a fact check warning to Trump's tweet about the mail-in election process. Several US states such as Michigan and Nevada are considering a 'mail-in' voting system or postal voting to avoid mass gatherings during the election and avoid the spread of the virus. In this method ballots are distributed to electors and it is returned via post. The person does not have to be present in person for the election. The registered voters in these states have the right to mail-in voting and Trump legally cannot interfere in the state's decision. He even threatened to stop federal funding to the state of Michigan if they go ahead with the mail-in voting.
In a tweet regarding California's mail-in voting decision, Trump has claimed that the measure is 'fraudulent' and said that 'Mailboxes will be robbed, ballots will be forged & even illegally printed out & fraudulently signed.'
Since these claims are unsubstantiated, Twitter put up a fact check warning and by clicking it users are directed to different news reports regarding the entire process of voting. In order to curb fake news, in March this year, Twitter had taken a decision to use labels and warning messages on tweets that could be misleading people with wrong information. These labels will provide additional information or clarifications regarding the situation discussed or written about in the tweet. According to a news report by IANS, a Twitter spokesperson said in a statement to online publisher TechCrunch, that the pair of tweets from the president "contain potentially misleading information about voting processes and have been labelled to provide additional context around mail-in ballots." The spokesperson added, "This decision is in line with the approach we shared earlier this month."