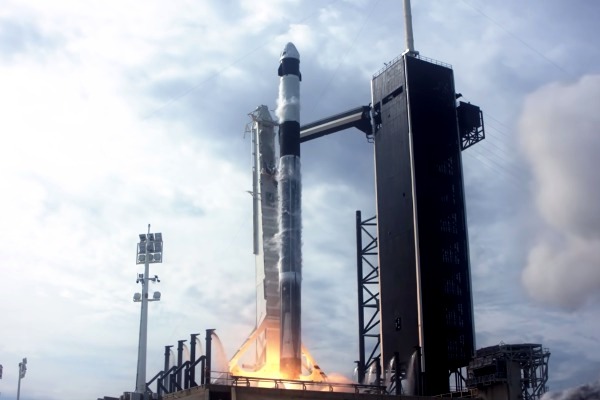 Catch SpaceX Launch NASA Astronauts Into Space For The First Time
by Thanussha Priyah

SpaceX will launch two NASA astronauts, Robert Behnken and Douglas Hurley, to the International Space Station (ISS) on board its Crew Dragon spacecraft from NASA's Kennedy Space Center in Florida.
This will be the first time NASA astronauts will be sent to space since the Space Shuttle Program closed in 2011. It will also be the first time a private company launches NASA astronauts to the ISS. If the mission goes successfully, Behnken and Hurley will work as crew members at the ISS for up to three months before returning back to Earth.
The weather forecast for the launch is currently 60-percent favorable, according to SpaceX. This means that the event could be delayed to the later launch windows.
The live coverage will begin around four hours prior to the liftoff. The first launch window is set at 4.33pm ET on Wednesday, 27 May 2020. The backup launches have been slated for Saturday, 30 May 2020, at 3.22pm ET, and Sunday, 31 May 2020, at 3pm ET.
Advertisement Advertisement
The livestream of the milestone will be available to watch on NASA's YouTube channel and SpaceX's website.