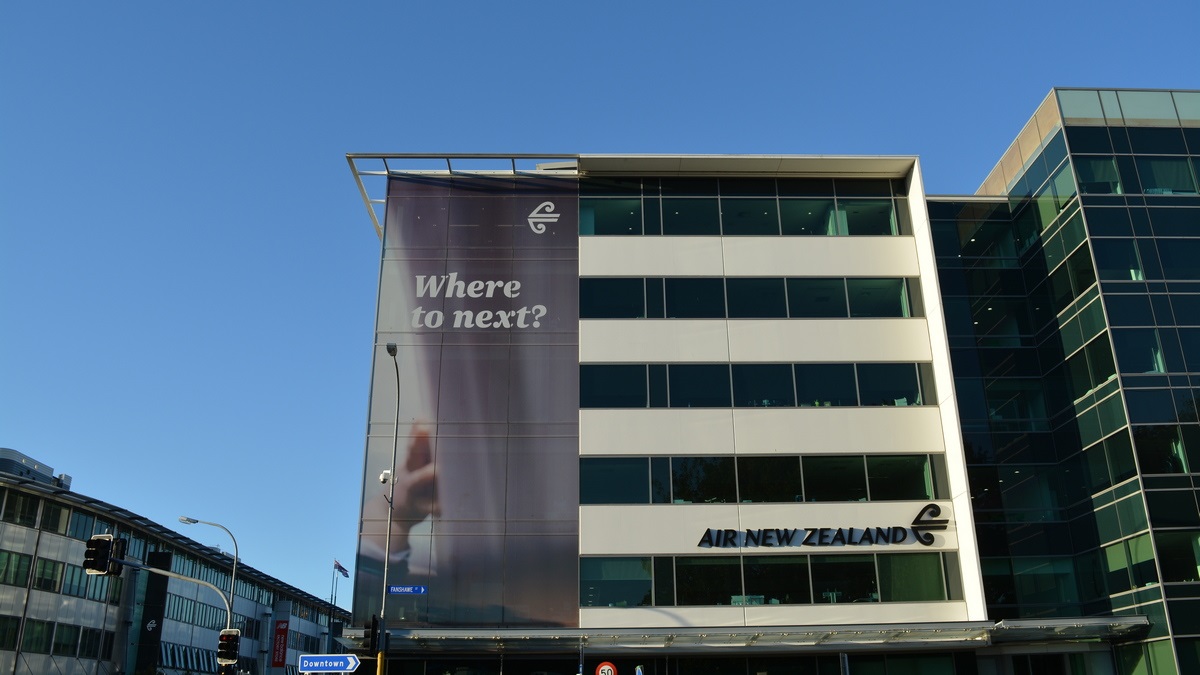 Our national airline says there's still too much uncertainty to forecast earnings for the financial year that ends in a month, but says it hasn't needed to draw on the $900m loan facility offered by the taxpayer yet
by David Hargreaves

New Zealand's national carrier Air New Zealand is forecasting one-off financial hits of between $550 million and $700 million for the financial year ending June 30.

It hasn't, however,  needed yet to draw on the $900 million loan facility the Government has offered it, courtesy of the taxpayer.

And the airline has put measures in place that are expected to reduce its average monthly cash outflows by approximately $50 million to $60 million for the 2021 financial year.

Air New Zealand says it is now expecting to report an 'underlying loss' (not including the one-off hits) for the June 2020 financial year, but given there is still a high degree of uncertainty regarding demand for air travel under New Zealand's Alert Level 2, the period of time in which social distancing will be required on the aircraft and the timing of a shift to Alert Level 1, "the airline will not be providing specific 2020 earnings guidance at this time".

Cost cutting measures taken by Air New Zealand have included:
 Labour reductions of approximately 30%, or 4,000 employees, which is expected to drive annualised savings of $350 to $400 million
 Suspension of all short-term incentive schemes for the 2020 financial year
 Reduction of the executive team by 30%
 A 15% reduction in the salary of the chief executive and executive team, together with a 15% reduction in Director fees through to December 2020
 Institution of a hiring freeze and voluntary leave options
 Deferral or cancellation of almost $700 million in expected capital expenditure to December 2022, including deferrals of planned A321 NEO deliveries
 Decision to ground the airline's Boeing 777-200 and 777-300 fleet until at least the end of calendar 2020 
 Reductions across all other areas of the airline's cost base including cancellation of all non-essential spend, reduction in leasing costs and modification of various vendor and supplier terms.
Air New Zealand provided the below table setting out the range of anticipated one-off costs that it's incurring in the current financial year.
Chief executive Greg Foran said the Covid-19 pandemic has had an unparalleled impact on the aviation industry, "and the future landscape of the airline will look vastly different to what it does today".
"This is without a doubt the most significant challenge our airline, and indeed the entire aviation industry, has ever faced. The implementation of domestic travel restrictions and border closures have been incredibly effective at slowing the spread of Covid-19 in a number of countries, including here in New Zealand, but they have also had a profound impact on demand for air travel.
"Throughout this pandemic, Air New Zealand's focus has first and foremost been on protecting the health and safety of our customers and our team, while also taking swift and decisive action to protect the long term viability of the airline and preserve liquidity. We are doing everything in our power to ensure Air New Zealand emerges strongly from this crisis."