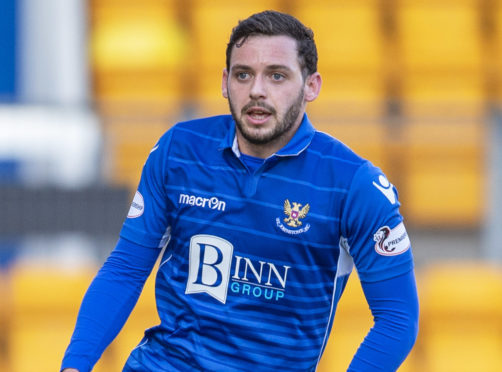 Alec Cleland hopeful that Drey Wright will stay at St Johnstone as three players sign new deals
St Johnstone caretaker manager Alec Cleland remains hopeful that Drey Wright will extend his stay with the club.
by Eric Nicolson

Trio Liam Craig, Chris Kane and Callum Booth have all signed new six-month deals, as expected.

As last season progressed it had appeared that winger Wright would be moving on when his contract ran out but Cleland "hasn't given up hope" that he will yet remain in Perth for the 2020/21 campaign.

"We want to keep Drey," said the stand-in boss. "We're just waiting on him coming back to us and letting us know his plans.

"It was a shame for him that the season came to an end because he was really getting back into his stride. He was nearly back to his best.

"He would have been a big player in the last set of games.

"We've definitely not given up hope of keeping him here.

"We'll see what decision he makes after talking things over with his agent and his family."

Discussions are also progressing with Murray Davidson and Cleland has little doubt that they will come to a positive conclusion.

"Talks are ongoing with Murray," he reported. "I'm pretty sure he will sign.

"It's going to be his testimonial year and you can't really imagine St Johnstone next season without him.

"Hopefully it goes over the line pretty quickly."

Meanwhile, Cleland believes half-year deals for Craig, Kane and Booth make sense given the way in which the financial football landscape has changed so dramatically as a result of the coronavirus pandemic and that Saints will have a new manager for next season.

"I think six-month deals strikes a good balance," he said.

"We all know the uncertainty in Scottish football at the moment.

"I don't think there will be many clubs handing out two or three-year deals.

"Six months to a year will probably be the norm until everybody knows the lie of the land."

Cleland is sure that the three players will all prove their worth to Tommy Wright's successor.

"It's important that the supporters see that we're keeping the players who have done well for us," he added. "And that's definitely the case with those three.

"Liam and Chris have been a big part of our success for a long time and Callum made a big impact last season.

"They deserve their contracts. Myself, Kirsten (Robertson) and the chairman were all in agreement that six-month deals were the best way forward.

"We're delighted the players have signed. This has reassured them and gives them peace of mind."

Youngsters Cammy Ballantyne, John Robertson, Jordan Northcott and Olly Hamilton have all signed new contracts. Shaun Struthers and Euan O'Reilly have been released.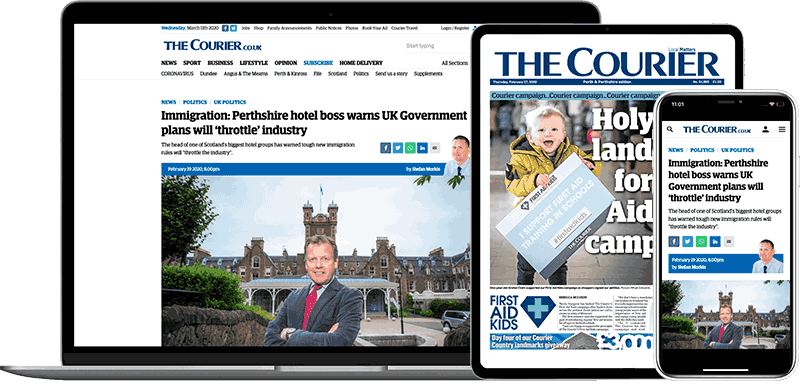 Help support quality local journalism … become a digital subscriber to The Courier
For as little as £5.99 a month you can access all of our content, including Premium articles.