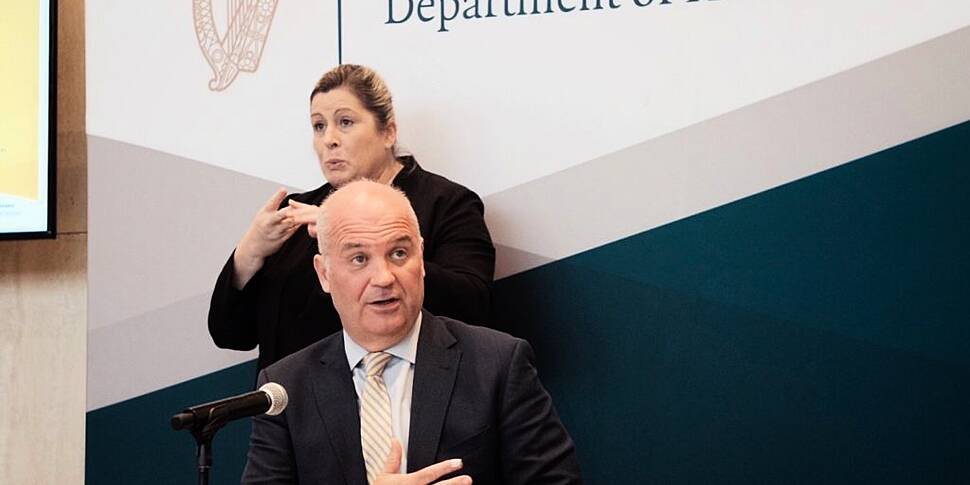 Coronavirus: No new deaths reported in Republic for first time since March
by Stephen McNeice

There have been no new coronavirus deaths reported to health officials in the past 24 hours.

59 new cases of the virus have been confirmed this evening.

It brings the total number of cases to 24,698, while the number of deaths stands at 1,606 (including two previously reported deaths being denotified).

Today marks the first day no new deaths have been reported since March 21st.

Taoiseach Leo Varadkar said no deaths reported marked a "significant milestone".
Speaking this evening, Chief Medical Officer Dr Tony Holohan said today's figures reflect trends seen in recent days and weeks.
He said: "It's consistent with our overall pattern of reduction. There's also a weekend effect in terms of reporting.
"There were four deaths last Monday, and then the following the day there was maybe a jump in that number - that can sometimes just be explained by the delay in reporting you can have over a weekend.
"But it's part of the continued trend that we've seen."
Dr Holohan said recent data has shown "we have suppressed COVID-19 as a country".
However, he stressed it will be another week before the numbers reflect the effect of the first phase of easing restrictions.
Main image: Chief Medical Officer Dr Tony Holohan. Photo: Rory Walsh