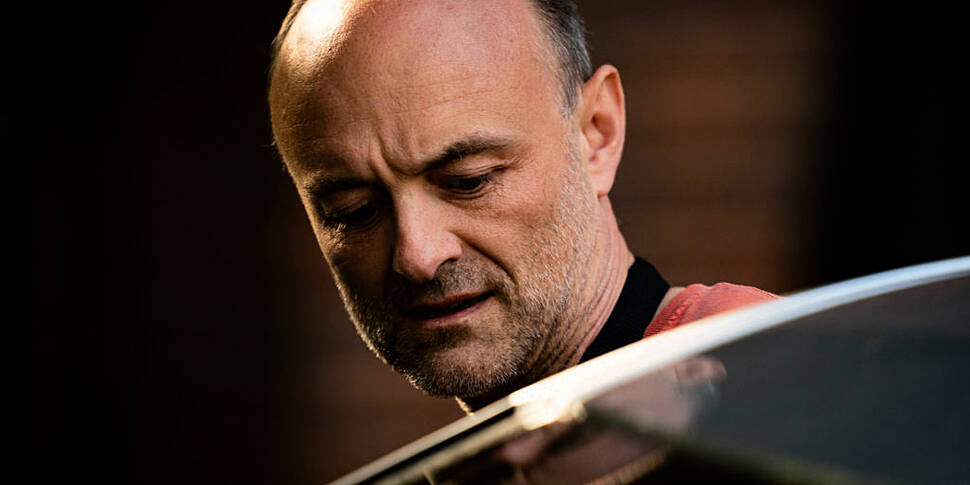 Johnson under pressure over defence of Cummings' lockdown breach
by Newstalk

The UK Prime Minister is coming under increasing pressure to sack his top adviser after it emerged he broke COVID-19 lockdown rules.

Fifteen Tory MPs have joined opposition politicians, NHS staff and religious leaders in calling for Dominic Cummings' resignation.

Boris Johnson yesterday claimed Mr Cummings had acted "responsibly, legally and with integrity" when he travelled nearly 420km to visit his parents in Durham.

Mr Cummings has said he made the trip so his parents could help look after his children after he and his wife began displaying COVID-19 symptoms.

Members of the public have claimed they also saw him in the county at a later date - after he is known to have travelled back to London.
The UK Government has defended the first trip – saying it was necessary as he needed childcare help. Mr
Former cabinet ministers Steve Baker, Caroline Nokes, Tim Loughton and Paul Maynard are among the Conservative MPs calling for Mr Cummings' resignation.
"It is a classic case of 'do as I say, not as I do' - and it is not as if he was unfamiliar with guidance he himself helped draw up," said Mr Maynard.
"It seems to me to be utterly indefensible and his position wholly untenable."
Meanwhile, Church of England bishops accused Mr Johnson of treating people "as mugs" and with "no respect" after he backed his aide.
Meanwhile, an NHS doctor has threatened to resign by the end of the week if Mr Cummings has not done so – and called on his colleagues to do the same.
Dr Dominic Pimenta, a cardiology registrar, tweeted a picture of himself wearing personal protective equipment (PPE), saying: "Frankly, Cummings spits in the face of all our efforts, the whole NHS. If he doesn't resign, I will."
Scientists from the Scientific Pandemic Influenza Group on Behaviours, who have been advising the UK Government, said Mr Johnson has "trashed" their advice by backing Mr Cummings.
Labour leader Sir Keir Starmer insists he would have sacked Mr Cummings if he was prime minister, and that Mr Johnson is treating the British people with "contempt" by refusing to get rid of his chief adviser.
Scottish First Minister and SNP leader Nicola Sturgeon said Mr Cummings should either resign or be sacked, pointing out she had had to accept the resignation of Scotland's chief medical officer adviser Catherine Calderwood last month for her own lockdown breach.
The government defended Mr Cummings by saying the first trip - which he has admitted to - was necessary because both he and his wife had coronavirus symptoms and they needed family to help with childcare for their four-year-old son.