Marshall feared season suspension had robbed him of farewell
by Sarah Keoghan

Wests Tigers star Benji Marshall says he feared he had played his final NRL game when the season was suspended and has thanked Peter V'landys for giving him the chance of a proper send-off.

When the season was postponed and there was talk of it being axed altogether, Marshall was concerned his round two match against the Knights would be his last dance.

"I'm not going to lie there was a time [where I thought I had played my last game]," he said. "It would have been shit."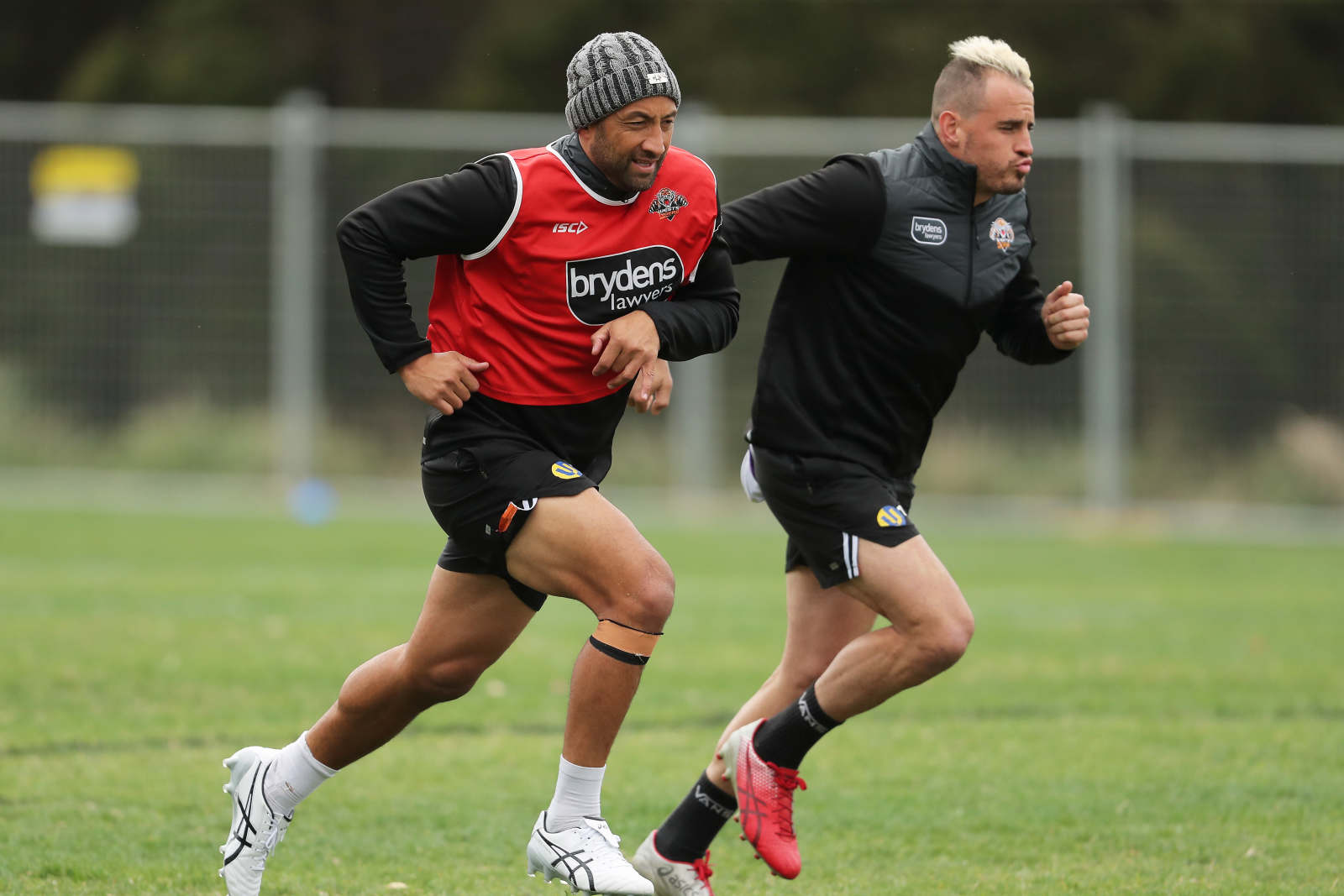 Marshall said ARL Commission chair V'landys and Project Apollo deserved the credit for giving him another season, and potentially one more, before his retirement.
"We are this far now that we are actually starting, we weren't even looking like starting [at one stage]," he said. "The good thing for me is I'm not in a hurry to make a decision whether I'm going to play again or not next year and, if I do finish, I'm going out on the right terms."
Marshall said if he went through the 18-week season without injury, he would likely go for one more.
"I feel like I've achieved everything I wanted to," he said. "I'll get through those 18 weeks hopefully unscathed and, if I'm feeling good, I'll play again."
Marshall could also aim for an epic finale by playing alongside Sonny Bill Williams at next year's World Cup. But the Tigers favourite laughed off the idea.
"That's a toss," he said on Monday. "Got to get through 2020 first!"
Marshall refused to comment on reports about Israel Folau potentially returning home to join the club after a conversation with Tigers coach Michael Maguire a couple of weeks ago.
"That's the first I've heard of that. I don't really talk to speculation that much about if and if nots, unless that happens, I don't know. That's news to me," he said.
Marshall is one of the few players to have spoken in favour of the NRL's new six-again rule during ruck infringements and a return to the one-referee system this season.
"I was just happy we are playing again, rules or no rules," he said. "From my point of view, this could be my last season. There was a chance that we weren't going to be playing again this year, so for me, it's just great to be back ... and for all the teams, we are all in the same boat."