'Great mates': Reds captain holds no grudges against departing trio
by Tom Decent

Queensland Reds captain Liam Wright says he holds no grudges after teammates Izack Rodda, Isaac Lucas and Harry Hockings left the club at short notice and believes the drama could galvanise a young side eager to prove its worth.

After being stood down by the Queensland Rugby Union last Monday for not accepting a 60 per cent pay cut like their peers across the country, Rodda, Lucas and Hockings were released from their respective contracts on Saturday.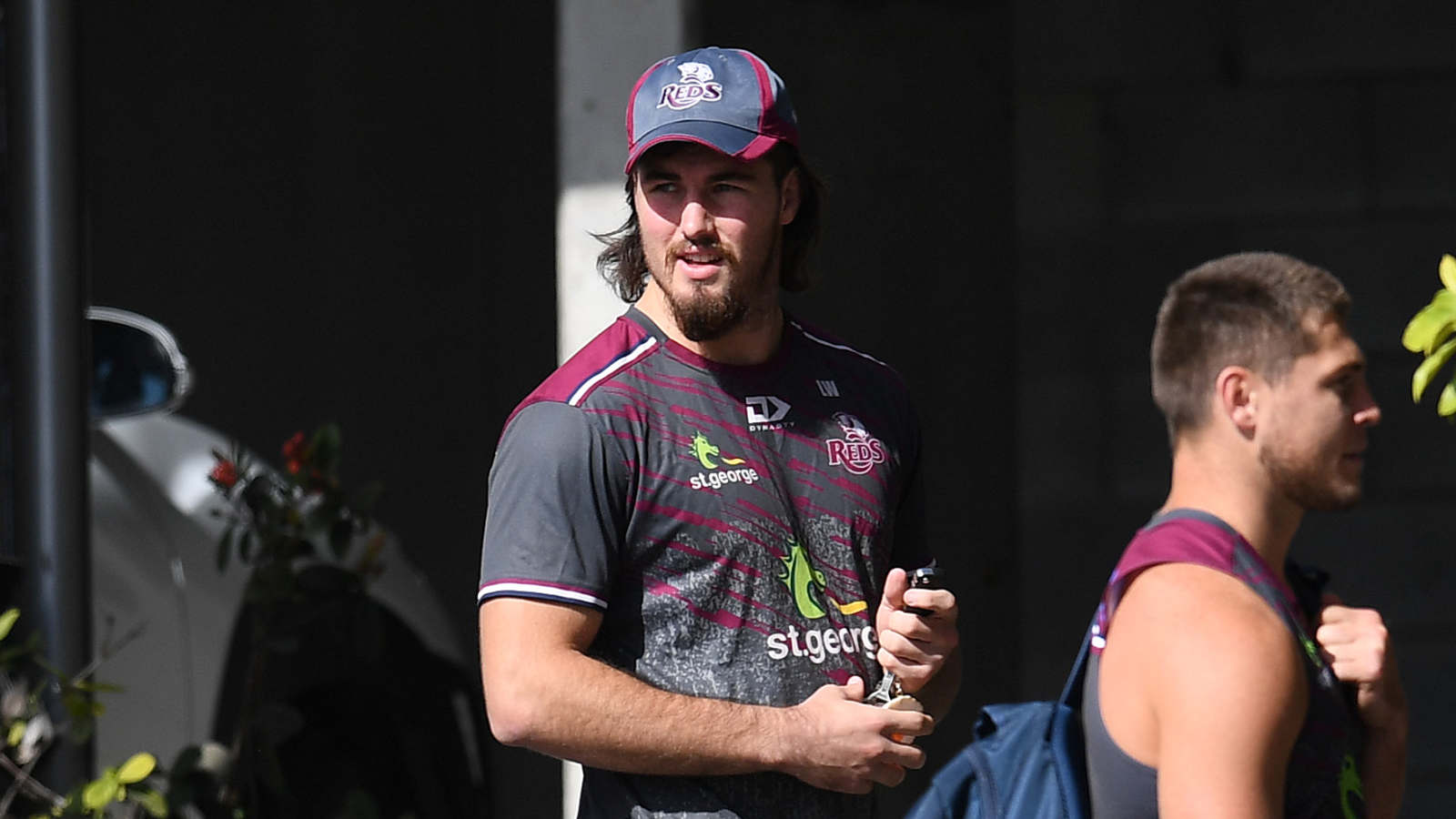 Rodda is by far the biggest loss, having chalked up 25 Tests for the Wallabies and cementing himself as a regular starter.
The 23-year-old was initially annoyed at not being named Reds captain this season, which led to a relationship breakdown with coach Brad Thorn.
Rodda had his Rugby Australia contract ripped up, and Lucas and Hockings, on contract with the Reds, have been told there is little likelihood they will be welcomed back.
Wright, speaking on Monday morning in Brisbane, said the decision was tough to take but one he accepted.
"It's a shame but we move forward from that and, thankfully, head office resolved it quite quickly so it's something we don't have to fester on too much," Wright said.
"Initially we were quite disappointed. We've had some time to digest it now. They're great mates and we've spent a lot of time with them over the years. We like having them around the locker room but it's just something that happens.
"Everyone is entitled to make their decision throughout this pandemic and they have made theirs. It just reaffirms all the guys who are here really want to be here, have a lot to prove and are looking forward to putting on that Queensland jersey again."
Thorn and the QRU were upset due to the time and money invested in the trio over several years at the Reds.
The players, all managed by Anthony Picone, are free to find a club abroad. All of them have been linked to potential moves to Japan.
Wright was reluctant to talk about the reasons the players offered for their sudden exits.
"I'm not going to speak on private conversations between us," Wright said. "[Rodda] is a good mate and those are in confidence but again, if you want his motivations, that's a question for him."
Instead, Wright wanted to talk up the players who have committed to the Reds for this season. He feels the drama could inspire the group when an Australian domestic competition begins in early July.
"We think this is something that can galvanise and make us a stronger group," Wright said. "We're a very tight-knit group already and so we're just ready to reaffirm that.
"We're just excited to get back on the field and train together and, when that time comes to step onto the field and wear that QLD jersey, we will do so with pride."
The Reds have brought in Josh Flook, Kalani Thomas, Mac Grealy and Ryan Smith as replacements for the outgoing the players.