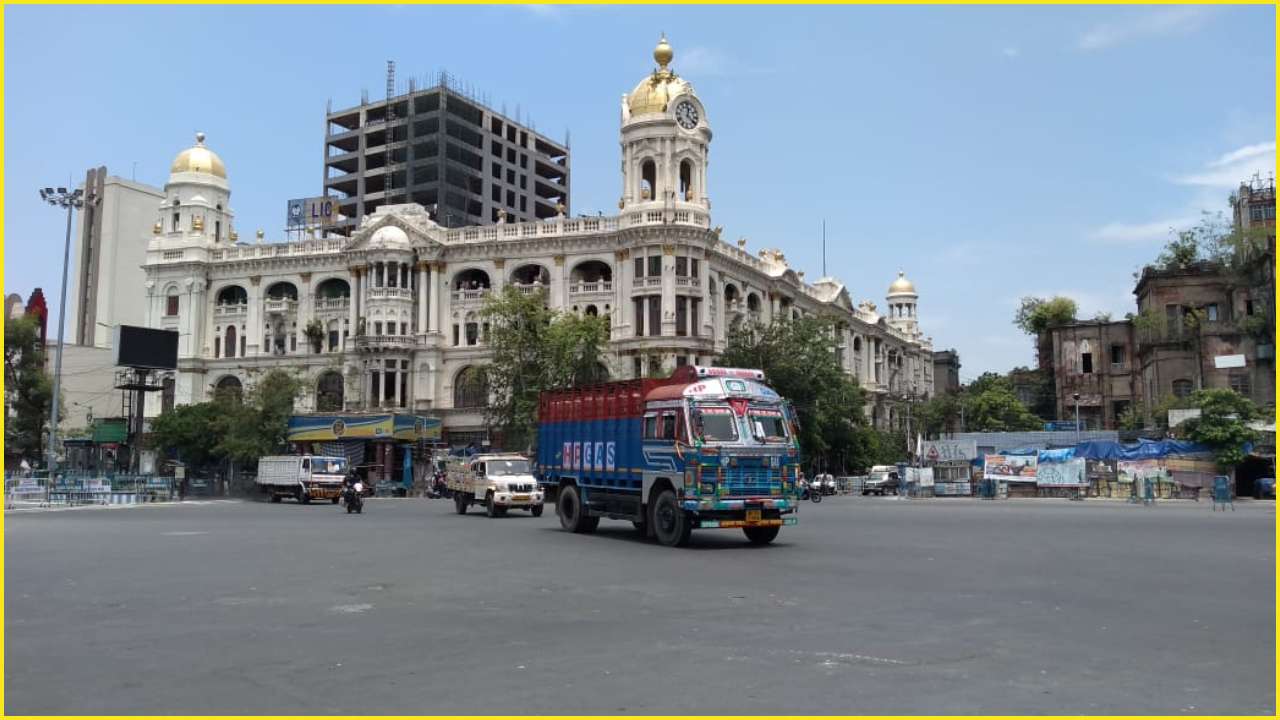 Coronavirus in India LIVE: 1,38,845 COVID-19 cases, 4021 deaths; highest-ever spike of 6,977 cases
All domestic flights are also set to resume in India from today
by DNA Web Team

It is now increasingly becoming likely that India, although well into the fourth phase of the coronavirus disease (COVID-19)-necessitated nationwide lockdown, is quickly becoming one of the biggest COVID-19 hotspots in the world.

Over the major part of the last week, the country marked significant and consecutive highest jumps in the COVID-19 tally. The single-highest jump in the virus figures was yesterday when as many as 6,767 new COVID-19 cases and 147 deaths were reported in the country in 24 hours.

The total number of confirmed cases of COVID-19 infection in India crossed the 1.38 lakh-mark on Monday, while the death toll has topped the 4,000-mark as well.

Maharashtra continues to be the epicenter of the coronavirus spread where the number of cases has witnessed an even large spike recently. According to the Health Ministry, Maharashtra has the highest number of cases with over 50,000 positive cases of infection and more than 1,600 deaths.

Notably, Mumbai, the financial capital of the country, has become the hotbed of the coronavirus spread in the state where the number of cases has topped the 30,500-mark while the death toll is nearing the 1,000-mark as well. The city reported as many as 1,725 cases on Sunday alone.

Interestingly, even though the virus tally continues to spike,new guidelines issued by the central government pertaining to Lockdown 4.0 remain enforced. Several restrictions have been lifted, which includes permitting transport services, reopening of shops, and resuming online shopping.According to the central government's most recent order, all activities,except the ones "specifically prohibited", will be allowed in green, orange, red, and buffer zones, which continue to be classified by the States/UTs and district authorities.

All domestic flights are also set to resume in India from today, while international flights are to start soon as well, the central government has informed as part of its gradual reboot of air travel services in the wake of the COVID-19 pandemic outbreak.
Here are the latest updates on coronavirus in India on Monday, 25th May 2020:
09:06 IST Monday, 25 May 2020
Highest ever spike of 6977 #COVID19 cases & 154 deaths in India in the last 24 hours. Total number of cases in the country now at 1,38,845 including 77103 active cases, 57720 cured/discharged and 4021 deaths: Ministry of Health and Family Welfare
08:45 IST Monday, 25 May 2020
One #COVID19 positive patient, a 73-year-old female with multiple organ disorder, passed away in Himachal Pradesh last night: Dr Janak Raj, Medical Superintendent, Indira Gandhi Medical College&Hospital (IGMC) in Shimla.
Total deaths in state due to #Coronavirus rise to 4.
07:11 IST Monday, 25 May 2020
US:Coronavirus death toll rises by 638, bringing the total number of lives lost to 97686, as per Johns Hopkins University: AFP news agency
07:00 IST Monday, 25 May 2020
Indore: 56 more COVID19 cases reported in Indore yesterday. Total number of cases in the district is now at 3064, including 116 deaths
06:40 IST Monday, 25 May 2020
Delhi Airport: Food & beverage (F&B) and retail outlets open at Indira Gandhi International (IGI) Airport, Terminal-3 as domestic flight operations have resumed from today.
06:38 IST Monday, 25 May 2020
Madhya Pradesh: Death toll in the state rises to 290 with 9 more deaths, including 3 each in Indore & Bhopal; tally 6,665 with 294 new cases; active cases 2,967.
06:34 IST Monday, 25 May 2020
Rajasthan: COVID-19 death toll in the state rises to 163 with 3 more fatalities; total cases 7,028 after 286 more people test positive; active cases 3,017. (PTI input)