Britain's First Champions League Winner Says Overseas Spell Will Have Made Jadon Sancho 'Grow Up Fast'
by Chris Deeley

Champions League winner Paul Lambert has said that Jadon Sancho's spell at Borussia Dortmund – with whom the former Scotland international won Europe's biggest prize – will have made him grow up quickly.

Lambert moved to Dortmund in 1996 off the back of a successful trial period, which he earned in part thanks to some impressive performances against the German side in the UEFA Cup; and was their man of the match in the Champions League final at the end of that season. Speaking to 90min this week, the now-Ipswich manager drew from his own experience in North Rhine-Westphalia to talk about Sancho's development since leaving England.
"I was really fortunate," he admitted. "I went there when German football was at the top of Europe. The national team had just won Euro 96, Schalke that year won the UEFA Cup, Dortmund the Champions League and I played with world class players. I went into a dressing room where I had to learn the language, learn the culture, learn how to live a different way.
"What's happened with Sancho will be similar to an extent, whether or not he'd have become the player he is if he'd stayed in England, we'll never know, but I guarantee it's made him grow up really quickly. The club he's at is an enormous club, and he's done fantastically since he's been there."
Sancho's Dortmund side will face off against title rivals Bayern Munich on Tuesday evening, the match (as all of this season's Bundesliga games will be) live on BT Sport, and Lambert admitted his former team will be in for a tough time against the leaders without their 'incredible' home fans cheering them on. "Looking at the dynamic of the team," he explained, "I think bringing back Hummels was a really good move, it gives them the experience at the back that they needed. The beauty about them is that carefree attitude, that feeling of 'let's go try and win'. The only thing that might go against them – and I hope it doesn't – is that there are no fans in the stadium.
"Everybody knows that you go to Borussia Dortmund to watch a spectacle because of the fans. They're up against a really experienced side who might have a little more of the ball, but Dortmund will be more dynamic. Missing the fans is a huge blow because of the way the fans are, it's a pity that they aren't allowed in to watch the game."
He did, however, predict a 2-1 win for Lucien Favre's men; backing Mats Hummels to be a difference-maker at the back.
The Scot also spoke more broadly about the Bundesliga's restart without fans present, admitting: "It's strange. There's a lot of things that are missing, you don't see anyone arguing with the referee now either. Some of the football's been good, some of the games have been good. These lads are trying their best to put on a show under very difficult circumstances, and you've got to give them credit for that.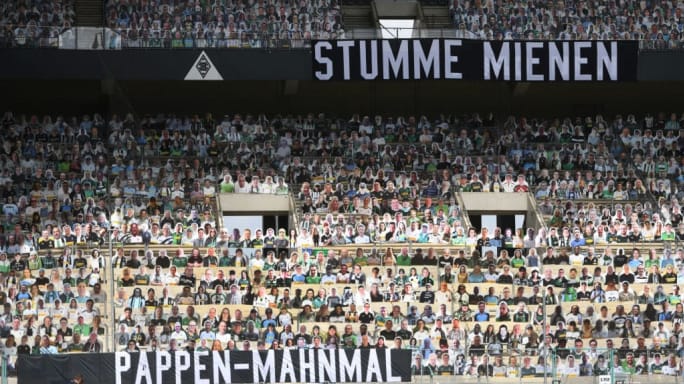 "I thought [the 'fake' fans at Gladbach'] was great, it gives you something different. I've enjoyed the games, as I said, they've been good. BT have covered them brilliantly, James Richardson's a great host and the guys in the studio have done well. You can hear every shout, hear the thud of the ball, see people turning up to the games in their masks, it's so different to what we're used to."
BT Sport is the home of the Bundesliga, with Borussia Dortmund v Bayern Munich exclusively live on Tuesday. Tune in on BT Sport 1 from 5pm Tuesday for the top of the table Klassiker.
For more from Chris Deeley, find him on Twitter at @ThatChris1209!