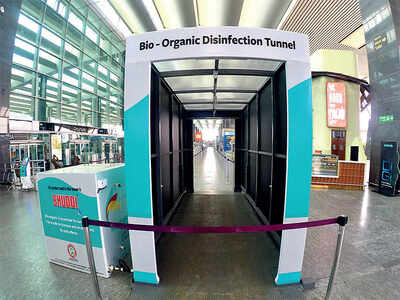 Up in the air
by Hemanth CS

Aircraft engineers say all preservation protocols were followed during the lockdown; it is safe to fly now that services have resumed, they add

Commercial flight service is all set to commence on Monday after a gap of two months and hundreds of aircraft that were grounded at airports across the country during the downtime will touch the sky once again.

The resumption of flight service in India comes two days after the air crash involving a Pakistan International Airlines (PIA) flight in which 97 passengers were killed. Several theories on the cause of the crash are doing the rounds, which include worries over maintenance.

Since March 25, hundreds of planes were grounded at airports across India due to the ban imposed on flying. However, experts said during this

period these aircraft were routinely inspected by the engineering and maintenance crew of their airlines.

Aircraft Maintenance Engineering (AME) teams told BM that they follow an aircraft 'preservation' protocol when the aircraft are grounded to ensure the airworthiness of the plane.

"As the fleet of aircraft were not in service for a long time, the AME teams do what it called long-grounding preservation. The engines are covered, the landing gears are lubricated, the batteries are disconnected which is called electrical preservation," said a former senior maintenance engineer with Air India.

He added that there are strict rules to be followed by the airlines and that the airline regulator keeps a tab on them and checks them before allowing them to return the aircraft to service.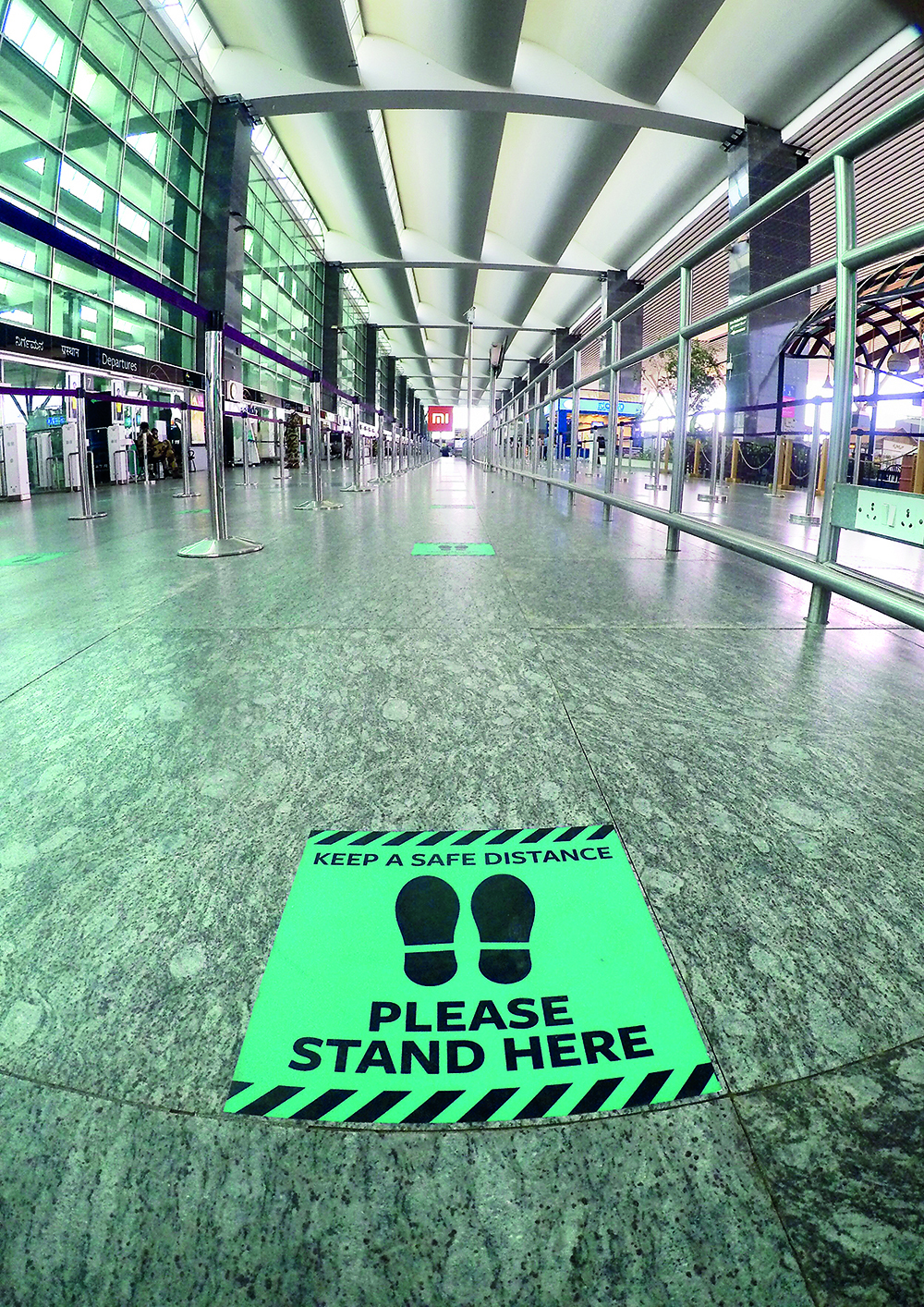 According to an aircraft maintenance engineer with a private carrier, the grounded aircraft are put through a lot of checks. The instructions of the aircraft manufacturer and the regulators are followed by the crew.
He added that the oil is fully drained out from some aircraft and that the engines are fully covered to ensure that birds do not start building nests in it.
"This apart, specific jacks may be used to see that tyres do not take extra pressure. The wheels are rotated regularly," he added.
AME debunked the theories that are doing rounds regarding the PIA's crash particularly about its last being checked two months ago. They termed it as speculation and insisted that flying is safe despite the extended downtime.
Aircraft maintenance
* Grounded aircraft were routinely inspected by engineering and maintenance crew
* Aircraft preservation protocol was followed
* Engines are covered
* Landing gears are lubricated
* Batteries disconnected, oil is fully drained from some aircraft
* Airline regulator keeps tab on airlines
* Crew follows instruction from aircraft manufacturer on checks
* Tyres are checked, wheels are rotated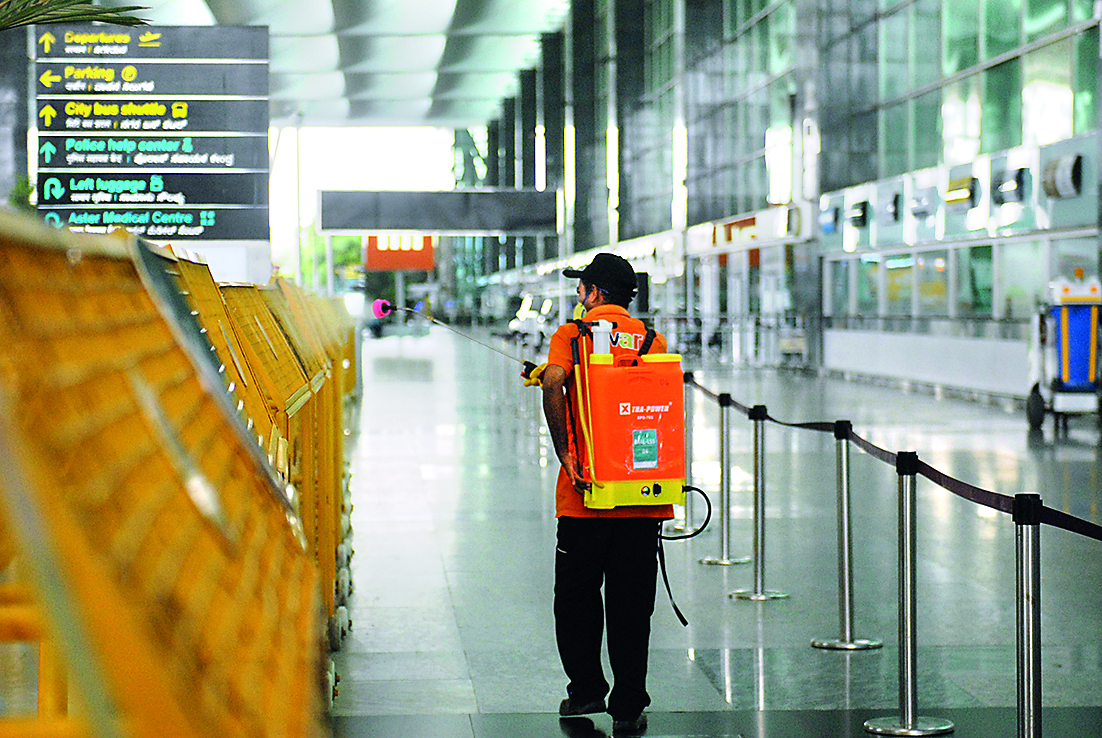 Guidelines for domestic air travel (MoHFW)
* Do and Don'ts shall be provided along with tickets
* All passengers shall be advised to download Arogya Set app on their mobile phones
* Announcement about Covid-19 shall be made at airports terminals and in flights.
* State shall ensure that all passengers undergo thermal screening at the point of departure and only asymptomatic passengers are allowed to board
* During boarding and travel all passengers shall use face covers/mask. They will also follow hand hygiene, respiratory hygiene and maintain environmental hygiene.
* Airports terminals should be regularly sanitised/disinfected and availability of soaps and sanitisers shall be ensured.
* Thermal screening at exit point shall be arranged.
Karnataka guidelines
* Persons coming in from high prevalence states like Maharashtra, Gujarat, Tamil Nadu, Delhi, Rajasthan would have to undergo seven- day institutional quarantine followed by home quarantine
* 14-day home quarantine for passengers from other states
215 air traffic movements per day
The Kempegowda International Airport (KIA), the third busiest airport in the country, will see a limited number of flights when it restarts operations today.
The airport will handle an average of 215 air traffic movements per day, which include 108 departures and 108 arrivals.

Prior to the lockdown, the airport used to handle over 600 aircraft movements per day.
"As defined by the Ministry of Civil Aviation, the new schedule is 32 % of the schedule which was expected to come into effect from March 29," BIAL said.
However when the airport commences operations the numbers would be fewer as Maharashtra will allow only 25 flights from Mumbai. West Bengal has said it will resume flights only from May 28.
That apart, passengers travelling from cities in Maharashtra, Gujarat, Tamil Nadu, Delhi and Rajasthan would be wary about flying into the state due to quarantine requirements. Delhi and Mumbai are among the busiest domestic routes operating flights to Bengaluru and airlines fear there could be a dip in passengers from here.

"Flights with fewer than 150 passengers onboard are not feasible for the operators," said an airline source.