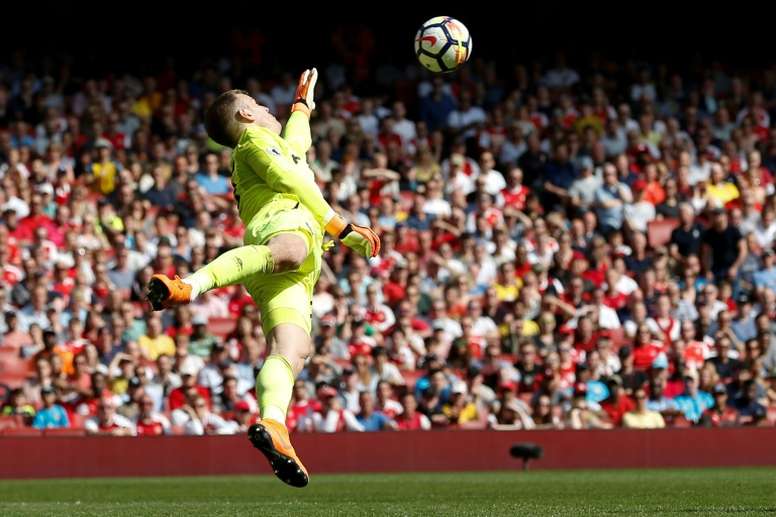 "I understand I'm not going to be part of Real Madrid"
by BeSoccer

Joe Hart looked back on his career in 'The Guardian' and put the accent on the downhill slope in his football since Pep Guardiola's arrival at Manchester City.

There were various players who were affected by Pep Guardiola's arrival at Manchester City. One of them was Joe Hart, who acknowledged in 'The Guardian' that he immediately knew that he had to leave the team.

According to the goalkeeper, Pep made him know immediately and stood firm in his decision: "Yeah, I made sure we had dialogue. I certainly backed myself to the hilt when we spoke. I listened to what he had to say. There's more to it than me not being as good with my feet as he wants from a goalkeeper. I realised he needed to make his stamp at City. He had a direction he wanted to go and he's not exactly struggled since, has he?".

"I was fairly concerned. Lots of important people tried to reassure me. But you just have a feeling, don't you? I came back late from the [2016] Euros and Guardiola made it clear when I got there that I needed to be out by that window", the goalkeeper continued, who then went on loan to Torino.

Main links

Returning to England and without a place at Manchester City, he had spells at West Ham and Burnley, where he isn't managing to break into the starting XI.

"I understand I'm not going to be part of Real Madrid. I don't think I've lost the ability, but I know how football works", Hart said about his current moment. He used to be England's starting goalkeeper.

The goalkeeper concluded by showing his frustration at not being able to play more: "I'm glad I feel like that because you need that fire in you. You almost need that arrogance to think: 'Why am I not being picked?'".