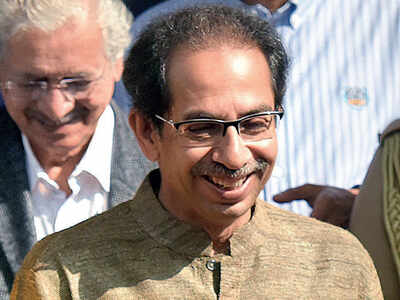 HOURS AFTER SAYING NO, CM ALLOWS FLIGHT OPERATIONS
by Satish Nandgaonkar and Yogesh Naik

The state govt will allow 25 pairs of flights to operate from Mumbai today

Hours after Chief Minister Uddhav Thackeray said no to domestic flights to and from Maharashtra, the state government on Sunday did a u-turn and decided to allow 25 arrivals and an equal number departures from Mumbai airport – a fraction of the 300- plus flights that Delhi airport is scheduled to operate – from Monday.

Stranded flyers who had booked tickets for the first domestic flights to and from Mumbai for Monday were still uncertain whether they will be able to take the flights. Airport officials were frantically working on finalising the schedule for destinations where these flights will travel to. Flyers who booked tickets from destinations other than those in the final list may face cancellations of their flights and since airlines are not offering cash refunds, their money may go into credit shells again, industry sources said.

"We have decided to allow 25 arrivals and 25 departures to and from Mumbai. Three other airports – Pune, Aurangabad, and Nagpur – will be allowed to operate at 50 per cent of flights. No cabs and autos would be allowed. Passengers will have to manage their transport to and from the airports," said a senior state official.

The officer indicated that the change in Maharashtra's position was due to tremendous pressure exerted by New Delhi to fall in line with the Centre's decision to start domestic flights in a calibrated manner from Monday.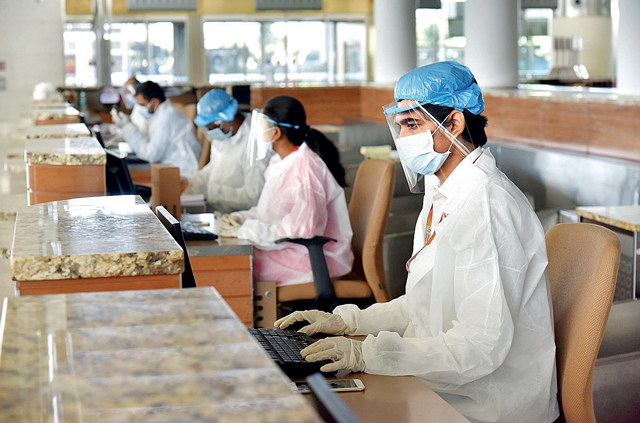 The airport has positioned plexiglass at all counters to maintain social distancing. There are hand sanitisers at all touch points in the airport. The airport authorities have put in place standard operating procedures for safety of passengers, including screening of departing passengers, maintaining 2 metres of social distancing, and wearing of masks. It has also created a separate quarantine centre for symptomatic passengers.
On Sunday afternoon, Chief Minister Uddhav Thackeray had, in a Facebook Live address, said that he had spoken with civil aviation minister Hardeep Singh Puri and indicated that the state needs "more time to prepare" for passenger flights. Earlier, on Sunday morning, state home minister Anil Deshmukh had called the reopening of airports in red zones an "extremely ill-advised move".
"Mere thermal scanning of passengers inadequate without swabs. Impossible to have autos/ cabs/buses ply in current circumstances," Deshmukh had tweeted.
With several states like Maharashtra and Tamil Nadu reluctant to open up their airports, Puri had to work hard to convince the state government. In a series of tweets late on Sunday, he admitted, "It has been a long day of hard negotiations with various state governments to recommence civil aviation operations in the country... Starting tomorrow, there will be limited flights from Mumbai."
New guidelines for domestic passengers
The Ministry of Health and Family Welfare issued new guildelines for domestic fliers which laid emphasis on home quarantine of passengers for 14 days. Apart from mandatory use of Arogya Setu app, maintenance of social distancing, and respiratory hygiene, the guidelines said "Asymptomatic passengers will be permitted to go with the advice that they shall self-monitor their health for 14 days. In case, they develop any symptoms, they shall inform the district surveillance officer or the state/ national call center (1075)."
Uddhav hints at extending lockdown beyond May 31
Chief Minister Uddhav Thackeray on Sunday indicated that Lockdown 4.0, on till May 31, could be extended further as he anticipated the number of cases to increase.
"As much as it is improper to impose a lockdown all of a sudden, it is also improper to lift the lockdown at one go. We are treading cautiously to ensure restoration of normalcy. While lifting the lockdown, we will have to take measures against crowds at public places. Every citizen will have to take precaution of not indulging in indisciplined behaviour, a behaviour that will force us to re-impose the lockdown," he said.