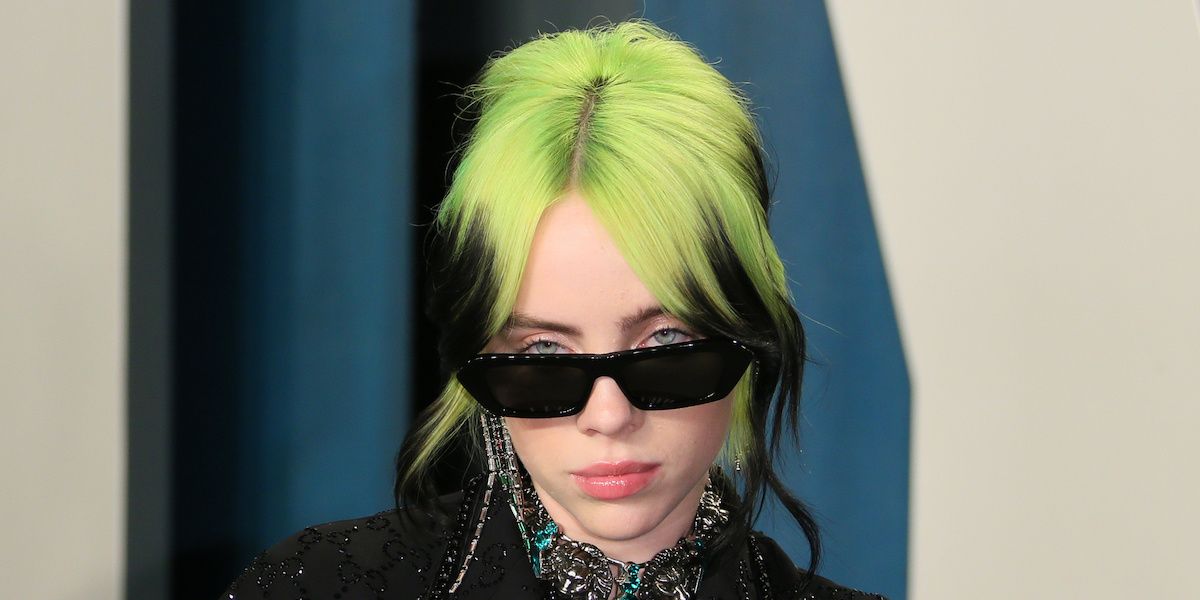 Billie Eilish's James Bond Theme Song Is Here
by Layla Halabian
"No Time To Die" is a gloomy and sweeping slow-burn
Singing a James Bond theme is a level of career apotheosis of which most pop stars only dream. The major milestone now belongs to Billie Eilish, who released the latest James Bond theme song "No Time To Die," from the upcoming feature of the same name.
"No Time To Die" hits all the right notes for a James Bond theme — melancholic, grand, with a sweeping orchestral glory. Eilish co-wrote the song with her brother and collaborator Finneas, and it also doubles as her latest new material since dominating at the 2020 Grammys with her debut record When We All Fall Asleep, Where Do We Go?
Penning and singing a James Bond theme was originally a lofty pipe dream for the Siblings Eilish, she explained in an interview with Apple Music's Zane Lowe. "You know what's funny about it, like two years ago, we were like, wouldn't it be crazy to make a song for the Bond movies, and, like, wouldn't that be dope?" said Eilish. "And so, kind of for two years-ish, we've been subconsciously trying to… in our own way. And, like, we've written songs that have never come out that are, like, oh, this sounds like Bond, like, this would be dope, like, it would never happen, whatever. And then this offer came up and we were like, 'Ahhhh!'"
Listen to "No Time To Die" below.