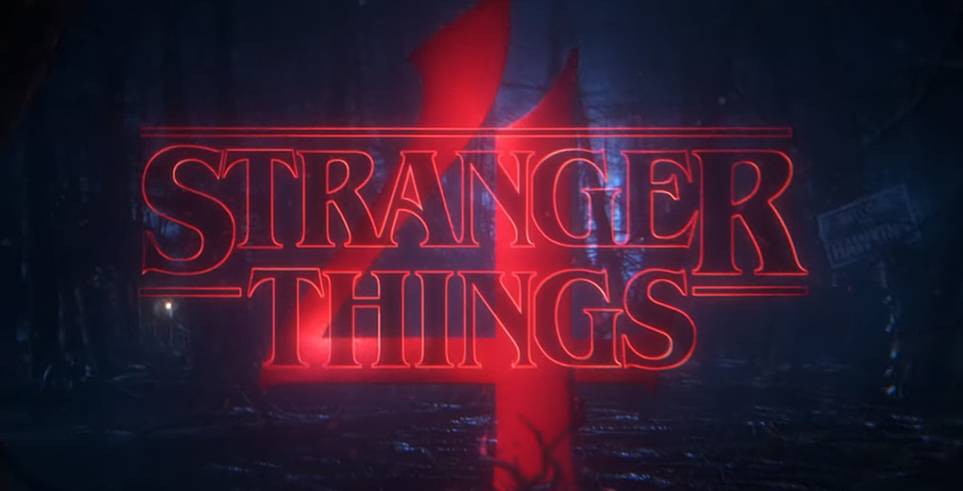 Stranger Things 4's Big Spoiler... Really ISN'T a Spoiler
by Sage Negron

With a surprise teaser for Stranger Things Season 4, Netflix has finally solved the biggest lingering question from the show's last season: what happened to David Harbour's Chief Jim Hopper? After the climactic battle at the end of Season 3, Hopper, Winona Ryder's Joyce Byers and Brett Gelman's Murray Bauman confront Russian agents who are planning to use a machine to open a portal to the Upside-Down under Starcourt Mall.

After defeating Russian agent Grigori by throwing him into the machine, Hopper's pathway to safety is blocked. Realizing what needs to be done, Joyce triggers a massive shutdown of the machine that seemingly kills everyone in the room, including Hopper. When the military intervenes, Hopper is nowhere to be found.

Click the button below to start this article in quick view.
The finale then flashes forward to the show's first post-credits scene, which takes place in a Russian prison. The prison guards mention having to feed a prisoner referred to as "the American," but nothing else was revealed and the scene ended.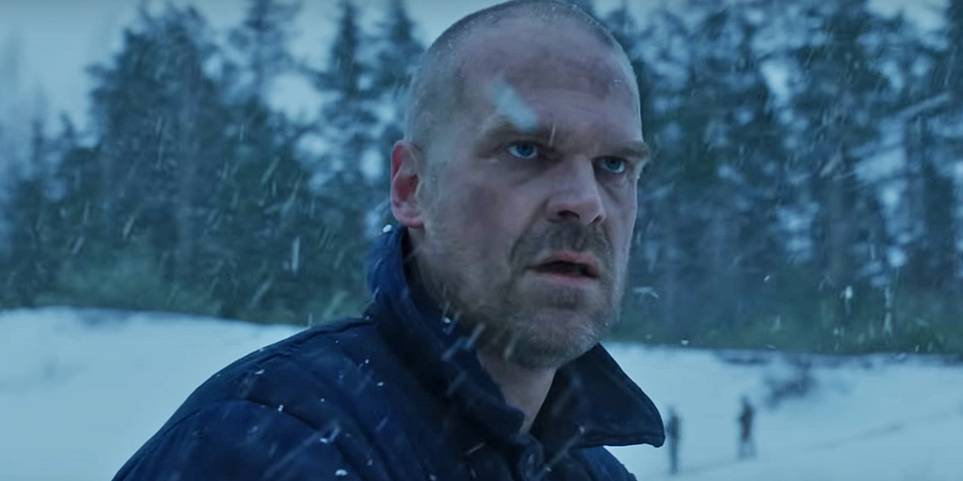 In the new teaser, a group of men are working on what appears to be a frozen train track surrounded by armed guards in the icy cold Russian winter. The camera then closes in on one specific worker, who is revealed to be Hopper, sporting a shaved head and terrified expression on his face.
While reaction to the teaser has been mostly positive, some commenters have expressed some dismay over the surprise, stating that the big reveal spoils the mystery surrounding the upcoming season and that holding off the reveal would have been better.
However, putting an end to this mystery represents a pleasant subversion of expectations on Netflix's part. By doing this, it shifts the focus of Hopper's role in the show from questions about whether or not he's alive to questions about how precisely he ended up in a Russian prison and how he might make his eventual escape.
For a show as popular as Stranger Things, fan theories tend to dominate the conversation in the months leading up to its release. As soon as Hopper met his presumed demise, fans began speculating about what happened to him and what the Russians are planning. Many expected the series to keep the answers to these questions secret until the show returned. But by revealing Hopper's fate so early, it shows that the series is less interested in keeping fans guessing with various theories and more about telling the strongest story possible.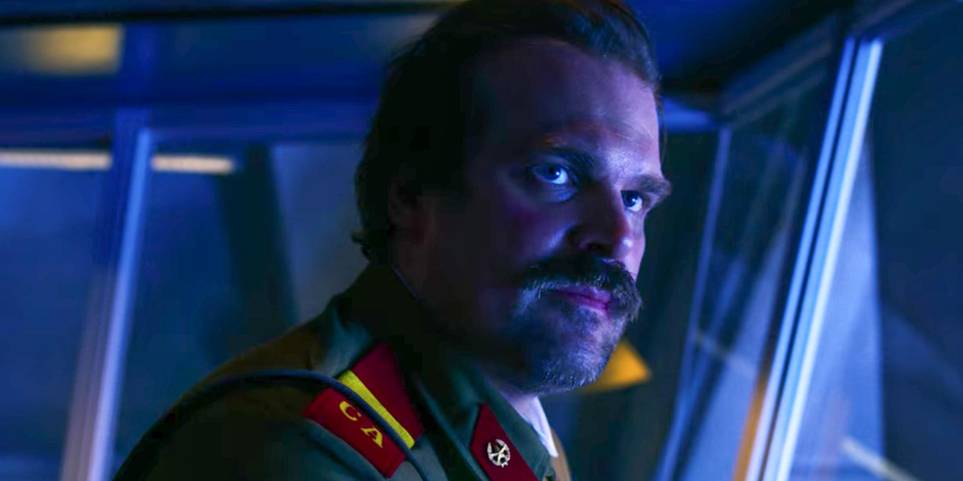 By revealing that Hopper survived, Netflix also bucks the trend of "fake-out" deaths, where beloved characters seemingly perish, only to be revealed alive and well after the fact. For example, The Walking Dead drew criticism for its handling of the alleged death of Glenn (Steven Yeun) in Season 6, especially when he was killed off for real in the show Season 7 premiere. Outside of pure shock value, these types of narrative acrobatics don't add anything to the shows that do it, and it's refreshing that Stranger Things won't be going down that slippery slope.
And with last season's post-credits scene, the show began dropping teases about Hopper's survival mere minutes after he "died" beneath the Starcourt Mall. Stranger Things is not shy about killing off characters, but none of those characters have been any of the core cast members who've been around the show since it began.
Season 1's most prominent deaths were high schooler Shannon Purser's Barb Holland and the season's main villain, Matthew Modine's Martin Brenner, and it ended with the disappearance of Millie Bobby Brown's Eleven disappearances. Season 2's biggest death was to a new character, Sean Astin's Bob Newby, who was Joyce's love interest. Season 3 features more deaths, but they belonged to Alec Utgoff's scientist Alexi and Dacre Montgomery's mind-flayed Billy Hargrove, who was first introduced in Season 2.
Since the series has built itself around the relationships between Hopper, Joyce and the show's core cast of kids. At this point, killing off one of the main characters would be a disservice to the rest of the cast, especially Hopper's adoptive daughter, Eleven. The story of the Hawkins' kids isn't over, and it would be wrong to finish it without Hopper.
Created by the Duffer Brothers, Stranger Things stars Winona Ryder, David Harbour, Finn Wolfhard, Millie Bobby Brown, Gaten Matarazzo, Caleb McLaughlin, Noah Schnapp, Natalia Dyer, Charlie Heaton, Joe Keery, Priah Ferguson, Cary Elwes, Jake Busey and Maya Thurman-Hawke.
https://schema.orgBreadcrumbListListItem1Homehttps://www.cbr.com/ListItem2TVhttps://www.cbr.com/category/tv/ListItem3TV Newshttps://www.cbr.com/category/tv/news-tv/ListItem4Stranger Things 4's Big Spoiler... Really ISN'T a Spoilerhttps://www.cbr.com/stranger-things-4-teaser-hopper-spoiler/