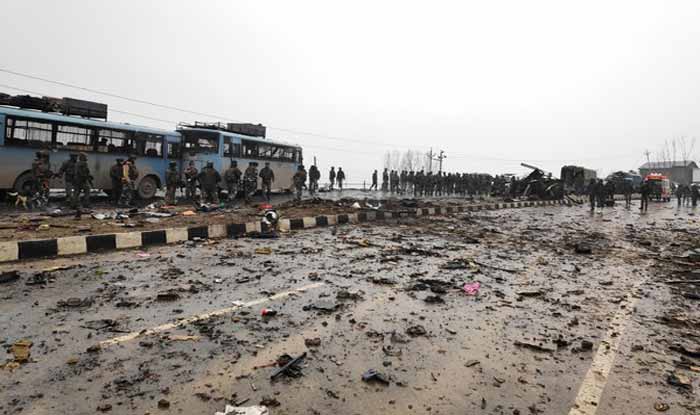 Pulwama Terror Attack: All Financial Dues And Benefits Paid to Martyrs' Kin, Clarifies CRPF
The deadly Pulwama attack which took place on February 14, 2019 killed 40 CRPF personnel.
New Delhi: The Central Reserve of Police Force (CRPF) on Friday trashed reports about non-receipt of dues by the families of the personnel who lost their life in life Pulwama attack last year. On the first anniversary of the deadly attack, the CRPF issued a statement on Twitter and clarified that the next of kins (NOKs) of the 40 CRPF personnel have been paid all financial dues and benefits as applicable.
Related Stories
"A couple of news reports have mentioned about the non receipt of dues by NOK of some of the Pulwama Martyrs. Though no amount of assistance can ever match up to the sacrifice of our heroes, yet we are committed to the welfare of their near and dear ones. Total amount paid to each of the martyr's NoKs (next of kins) range from Rs 2 crore 16 lakhs to Rs. 3 crore 24 lakhs. In addition, NoKs of 19 of martyrs have been allotted residential flats. The rest 21 cases are under process. NoKs of 17 martyrs have been offered jobs by different state governments", the CRPF said in the statement.
Furthermore, it added, "Reliance Foundation has transferred educational assistance to 27 NOKs based on their need. Five cases out of the requests received are under consideration. We, in CRPF, continue to stand shoulder to shoulder with near and dear ones of our martyrs. We reiterate that the next of kin of our martyrs continue to be part of CRPF family."
The deadly Pulwama attack which took place on February 14, 2019 killed 40 CRPF personnel. The jawans were returning from leave to resume their duty when a suicide bomber belonging to the Pakistan-based Jaish-e-Mohammed terror group rammed an explosives-laden vehicle into a CRPF bus. The vehicle was blown up on the Srinagar-Jammu highway in Awantipora area of the district, nearly 30 km short of its destination – the Bakshi Stadium transit camp in Srinagar.
For breaking news and live news updates, like us on Facebook or follow us on Twitter and Instagram. Read more on India Latest News on India.com.
Comments - Join the Discussion