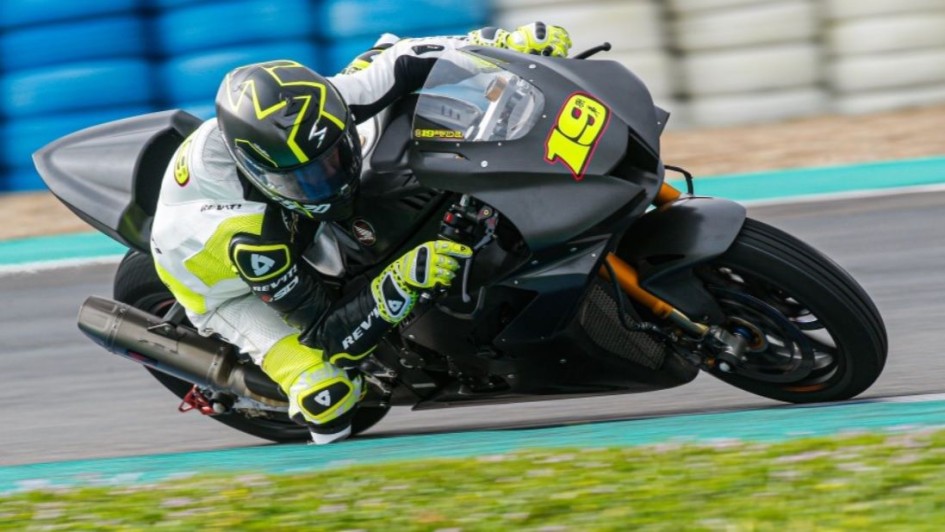 SBK, Bautista: "The Honda? I won't win 11 races like with the Ducati"
"I don't think I'll be able to repeat that start of the season, going from the Panigale to the CBR four-cylinder feels strange"
by GPone
Share
Another week of waiting and finally we will find out what the livery of the new Honda will be. The appointment is for February 21, when the bike will be unveiled in Tokyo. In fact, expectation is high to see the latest evolution CBR 1000 RR-R in its official colours.
Before the launch in Japan, Alvaro Bautista took the opportunity to make some comments in view of the season that is about to start: "I am very curious to see our level at the first races - he told our Spanish colleagues at motosan.es - I'm trying to find the right sensations with the new bike. The level is full factory, like in MotoGP. The back of the box is full of Japanese engineers who listen to me and are ready to satisfy my requests and there is nothing to envy from a MotoGP factory team. Honda is serious, we are fully supported and I am convinced that we will get to fight for good results."
In the tests Alvaro however showed that he is still trying to get the new bike to his liking: "Last year I felt more comfortable from the beginning. It was also a type of motorcycle, with the V4 engine, which I was more used to riding. This time, with the 4 cylinder in-line engine, it does change a bit. Although it seems that after a lifetime racing with a V4, when you ride a 4 inline the first impression is a bit strange".
One year ago at this time, Alvaro started his world championship campaign with eleven consecutive victories on the Panigale: "I don't think we will start like last year, winning the first 11 races. Anyway, ta I said, this is a new project, but Honda are working day and night in Japan and I know they are trying to give me what I am asking to be competitive from the start".
In less than two weeks we will know more.
Share