Vernon man already banned from driving gets jail for blowing through red light
by Ben Bulmer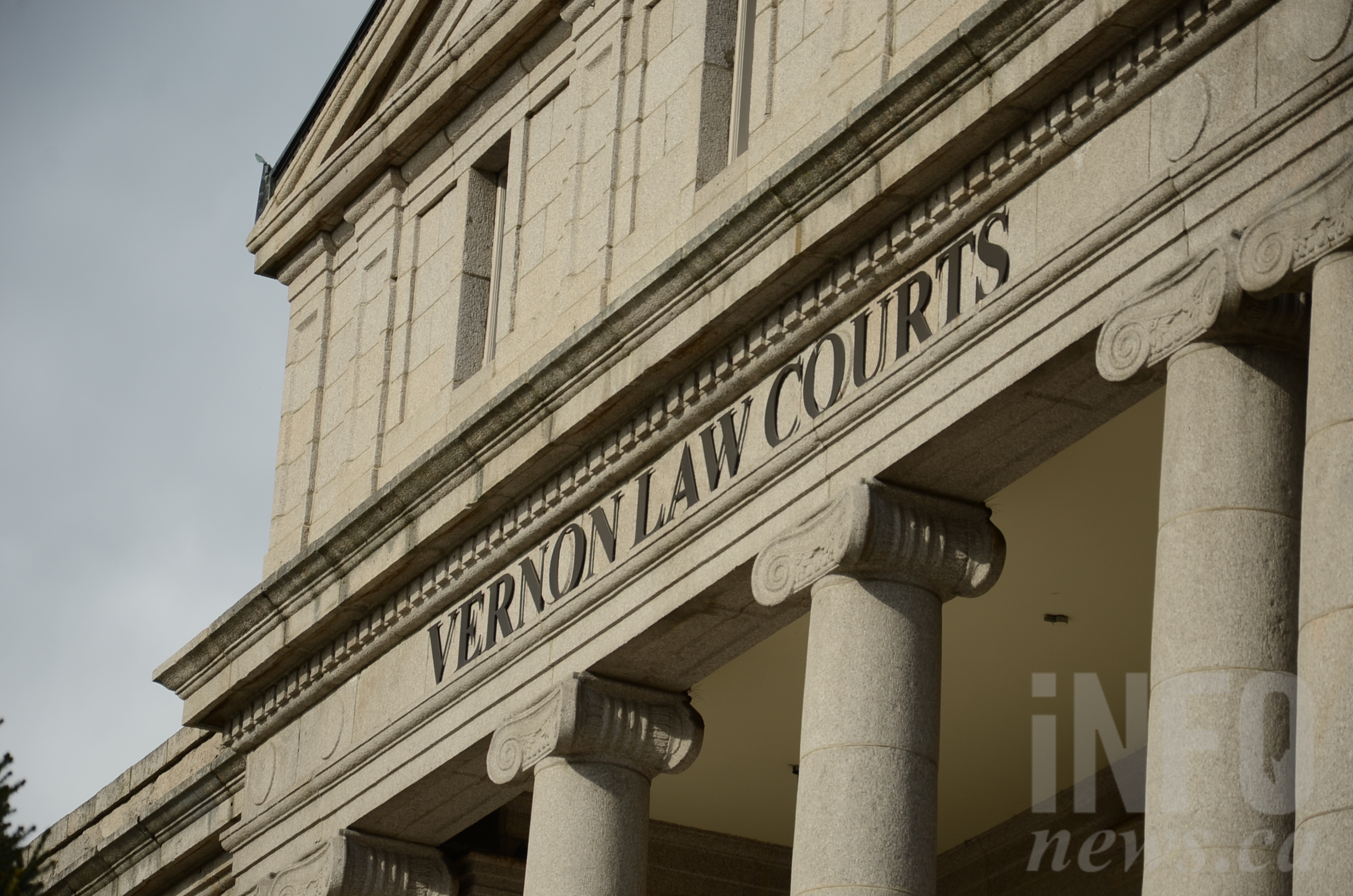 A Vernon man already banned from driving for 10 years was sentenced to six months jail time for blowing through a red light at a busy intersection during rush hour while trying to evade police.
The incident took place in March 2019, shortly after Robert Lee Tessier was released from custody having served several years behind bars for drug trafficking.
Tessier, who remains in custody, and is scheduled for trial on new drug trafficking charges in April, appeared by video at the Vernon courthouse today, Feb. 13, and pleaded guilty to dangerous driving and driving while disqualified.
The court heard how on Mar. 13, 2019 a Vernon RCMP officer recognized Tessier behind the wheel of a vehicle. The RCMP officer followed the 43-year-old, checked his record and saw he was prohibited from driving. The officer then flashed the lights on his cruiser to stop Tessier.
According to the Crown prosecutor, Tessier began to slow down but then rapidly accelerated, weaving through traffic on Alexis Park Driveway before driving at high speed through a red light at the intersection with 39 Avenue. The RCMP officer made the decision not to follow the speeding vehicle.
On the same day, police received a report the vehicle Tessier was driving was stolen, although the owner did not want to pursue charges. Police later located Tessier and arrested him.
The court heard Tessier had a lengthy criminal record largely involving drugs and had numerous convictions for driving offences and had been banned from driving for 10 years in 2015.
"To say that he had had an extremely difficult childhood would be a colossal understatement," defence lawyer Julian van der Walle told the court.
He said Tessier had been in foster care since he was seven years old and started drinking and smoking cannabis daily at 14 years old. At 15 years old, he was addicted to cocaine and lived with a family member who grew marijuana and he helped cultivate the crop. van der Walle said Tessier had suffered both physical and sexual abuse as a child.
"He never really had a chance," the defence lawyer said.
In a joint submission to the court, lawyers asked for a six-month jail sentence and to extend the current driving ban by three years.
van der Walle argued Tessier could use his time in custody to count towards the sentence because although his client was in custody on drug trafficking charges, the incidents were still related.
The defence lawyer argued that because Tessier was arrested for breaching a bail condition on the dangerous driving charge — which led to drugs being discovered in the vehicle and more charges — his client should be able to use his current time in custody to go towards his sentence.
Following lengthy legal discussions by all parties and the Crown's willingness to give Tessier credit for his time behind bars, Judge Meg Shaw ruled a sentence of time served plus the extended driving prohibition. The Crown stayed charges for fleeing from police, as well driving while suspended and a breach of probation conditions.
However, Tessier will remain behind bars awaiting trial on drug trafficking charges.