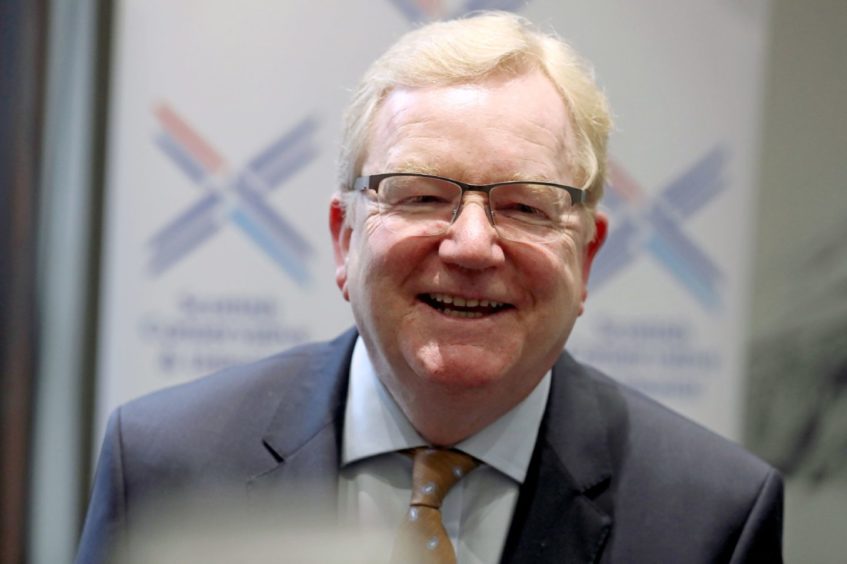 Jackson Carlaw: From car salesman to defender of the union
Jackson Carlaw could not be more different from his predecessor as leader of the Scottish Conservatives.
by Stefan Morkis

Sign up for our daily Politics briefing for political exclusives, analysis and debate.
Thank you for signing up to our Politics newsletter.
Something went wrong - please try again later.
Sign Up

An older, straight while male could hardly be more of a contrast to Ruth Davidson, the young, gay woman who led the party to some of its biggest electoral successes in Scotland in recent years.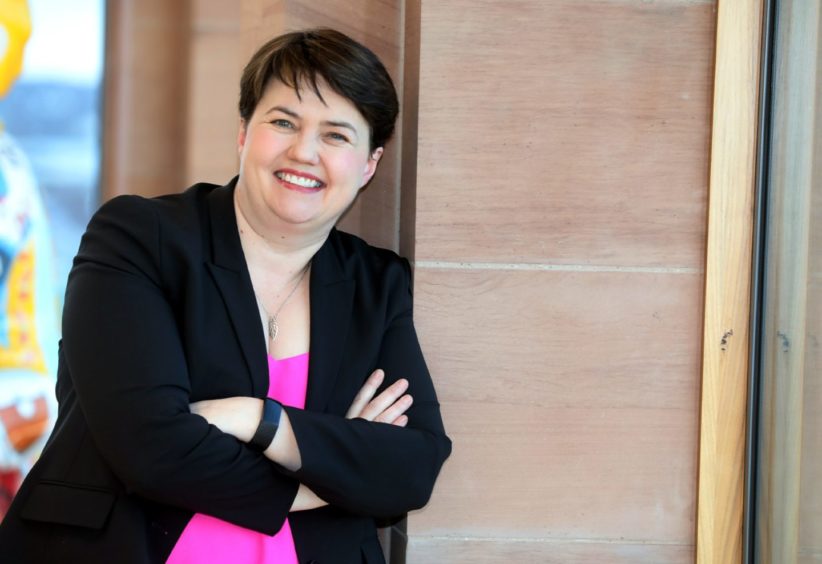 But Jackson Carlaw's rise through the party is the result of decades of perseverance and the ability to overcome more than a few bumps in the road along the way.
Raised in Newton Mearns, he attended The Glasgow Academy and spent 25 years working as a car salesman.
He was joint head of the FirstFord car dealership until it went into administration in 2002.
Mr Carlaw's career in politics began in 1978 – the year Ruth Davidson was born – when he joined the East Renfrewshire Conservatives.
He first stood for election in 1982 in the Queen's Park by-election and contested the 1983 General Election for the Tories in Pollok – but he wouldn't be elected to a parliament until 2007 when he won a place in Holyrood through the list system.
Despite a lack of electoral success, he continued to play a big role in the Scottish Conservative Party.
He chaired the Scottish Young Conservatives between 1984 and 1986 and was deputy chairman of the Scottish Conservatives from 1992 to 1998.
Controversy over racist jokes
In 2005, he was reappointed deputy chairman of the party despite having found himself in hot water two months earlier for making racist jokes about the Chinese and Robert Mugabe at the launch of the Conservatives' manifesto in Scotland.
He apologised and unsuccessfully ran for Eastwood in the 2003, 2007 and 2011 Scottish Parliament elections, although he was elected to represent the West of Scotland region in 2007 and 2011 on the list system.
Mr Carlaw was also criticised in 2010 for joking that Gordon Brown might consider suicide after losing that year's General Election.
In 2016 he finally won Eastwood for the Conservatives by defeating former presiding officer Ken Macintosh.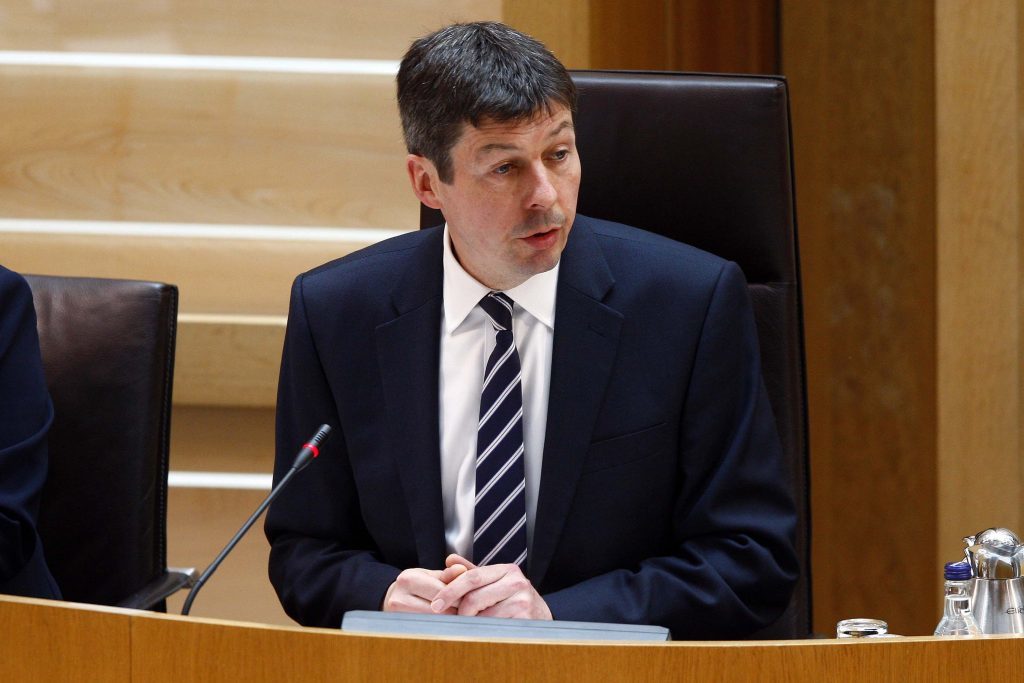 He ran for leadership of the Scottish Conservatives in 2010, coming third behind Ruth Davidson and Murdo Fraser.
Mr Carlaw was appointed Davidson's deputy in 2011 and was acting leader from September 2018 until May 2019 while Ms Davidson was on maternity leave.
He was then appointed interim leader in August last year when Ms Davidson formally stood down as leader.
She has now pledged her "absolute and unwavering support" to him as leader.
A father-of-two, his campaign for the leadership of the party centred on his ability to beat the SNP at next year's Scottish Parliament elections, despite the Conservatives losing seven of their 13 seats in last year's General Election.
He has said he is starting a policy review that will create "a fresh narrative for the union".
Mr Carlaw added: "I've already said to Boris Johnson that, as leader, when I think Scotland's interests require me to speak out, I will. I expect to be a firm ambassador and champion for Scotland with the UK government."
Away from politics, he revealed in an interview with Holyrood magazine in 2018 that he used to put on puppet shows for local children at Christmas, although he stopped this when his own children grew up.
He said the 68 marionettes he used had proved a good investment because they "are now worth  a lot of money".
Tags
More from The Courier Scottish politics team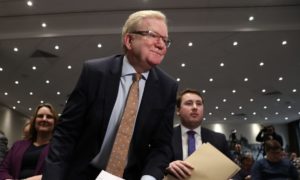 February 14 2020
February 14 2020
February 14 2020
More from The Courier