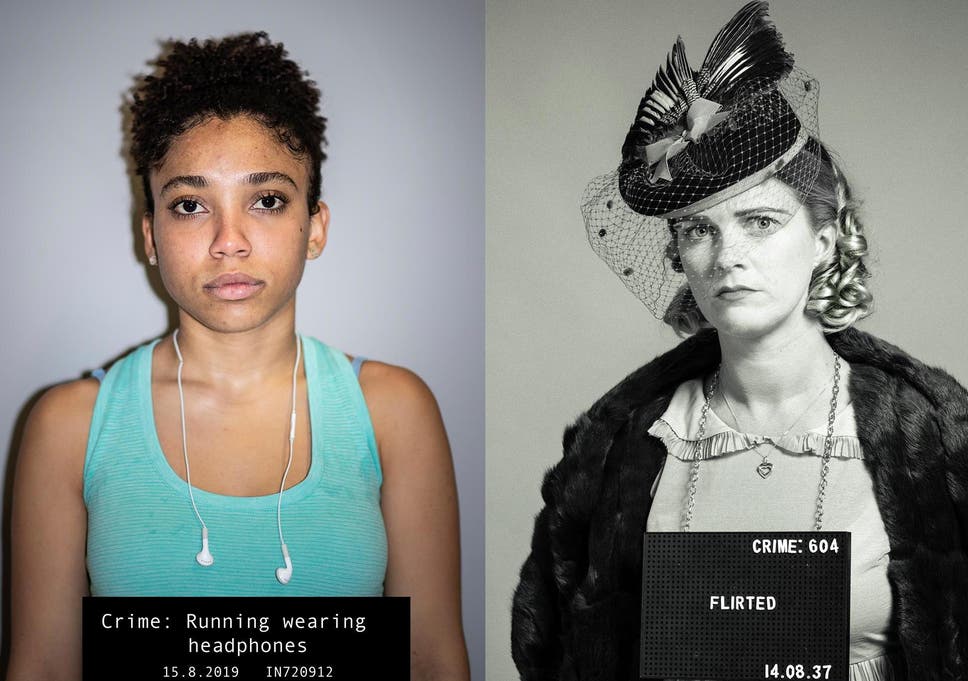 Photographer challenges culture of victim-blaming in sexual assault cases
'They already blame themselves,' says Jayne Jackson
by Olivia Petter

A photographer from Bournemouth has created a project to challenge the culture of victim-blaming in sexual assault cases.

Jayne Jackson, 39, has created a series of portraits taken in the style of mugshots.

In each of the pictures the woman is holding up a placard bearing phrases like "let him buy a drink", to reflect the way in which victims of sexual assault are frequently blamed for being attacked.

The Arts University Bournemouth Student has named the series "Asking for It" and it is currently being exhibited at the university.

Those who visit the exhibition are being asked to give their own "verdict" on the charges written on each of the placards in the photographs

Jackson tells The Independent that she was inspired to start the project after reading about the death of a young woman following the acquittal of her alleged rapist.

"That woman's underwear was held up three times in court as evidence against her," Jackson says. "It was kind of the final straw for me and just stuck in my head."

Jackson explains that victim-blaming is one of the most damaging things a person can do to a victim of sexual assault.

"They already blame themselves," she says. "So blaming them further stops victims from coming forward and can also impact their mental and physical health."

As for how we can combat the problem, Jackson explains that education is key.

"It's important to try and understand how our brains respond to trauma, why we may not fight back or why we can't remember events coherently.

"This will not only help to abolish blame culture, but it will also empower survivors."​

Jackson launched the project as part of her MA course in Commercial Photography at Arts University Bournemouth.

"The project launch was always intended for Sexual Abuse and Sexual Violence Awareness Week in February, but with all the current news around this issue, such as the Harvey Weinstein trial, it really feels like the time to properly address victim-blaming."

Only 1.7 per cent of reported rapes are prosecuted in England and Wales, Home Office statistics from 2019 showed.

Campaigners said victims were being failed by the criminal justice system as the alleged perpetrators of more than 98 per cent of rapes reported to the police are allowed to go free.