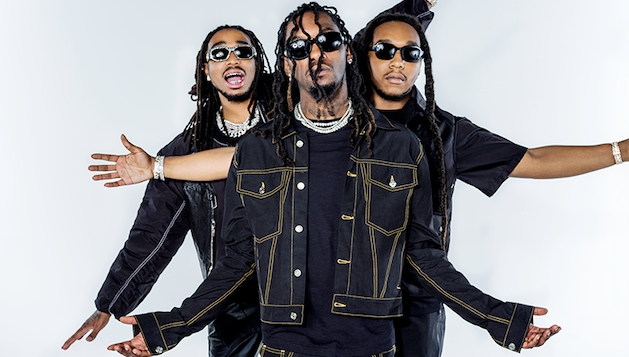 Watch the Video for Migos' New Song "Give No Fxk," Feat. Young Thug and Travis Scott
by Natalia Keogan  

Migos, Travis Scott and Young Thug have teamed up on "Give No Fxk," and also release a futuristic music video for the track. They originally debuted the song at Scott's Astroworld Festival in 2019.

The music video features the rappers in an empty warehouse with surges of electricity radiating through their bodies. There are also women, motorcycles and steel cages aplenty.

Migos' last album was 2018's Culture II, but they have released several singles, collabs and solo albums since then. Their forthcoming album Culture III is set to come out later this year.

Meanwhile, Young Thug released his album So Much Fun in 2019, which featured Scott on the song "London," also featuring J. Cole.

You can watch the music video and single art for "Give No Fxk" below.