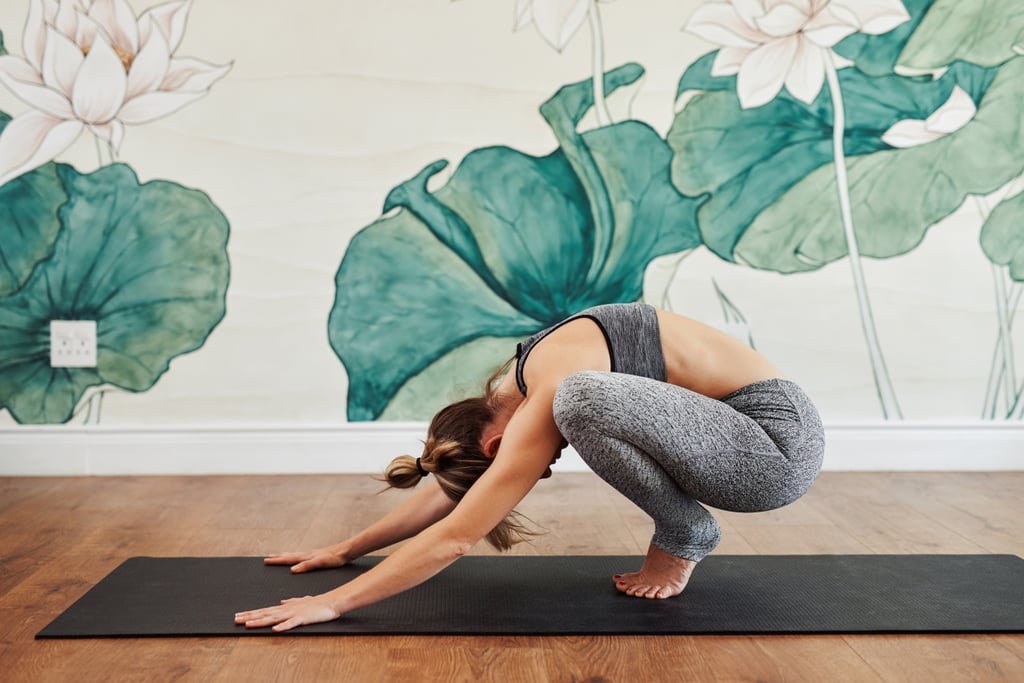 7 YouTube Yoga Practices to Finally Relieve and Release Your Back Pain, Tightness, and Tension
by Maggie Ryan

When my back is sore, whether it's from hunching at work, a hard workout, or sleeping in some weird, crunched-up position, nothing feels better than rolling out my mat and running through a gentle, soothing yoga sequence. I love going to YouTube for practices like this, because all I have to do is hit play and let an experienced yoga teacher lead me through every posture. It's like being in a class, but from the comfort of your own carpet (or bed).

Ahead are seven of the best YouTube yoga practices we could find, all of them focused on relieving back pain and soreness. A few of the videos I've tried personally, and I'm definitely adding the ones I haven't to my list. Remember that if you have severe pain in your back, it's always best to talk to a doctor before you try yoga or any other form of exercise. And if you experience pain during any posture in a yoga sequence, stop right away. Yoga isn't a cure-all for every sore spot, but if you're looking for some soothing relief for the tightness in your back, it's worth giving these calming practices a try.
1 Yoga For Your Back: Strength, Recover, & Tone by Boho Beautiful
This slow, gentle flow is my go-to YouTube yoga practice for back pain. The supine spinal twist at the end always makes me feel loose and rejuvenated.
2 Yoga For Back Pain: 20 Minute Stretch, Sciatica Pain, & Flexibility by Yoga Dose
This calming practice focuses on the little things: loosening the knotted muscles in your neck, contracting your tense shoulder blades, and gently straightening out your hip muscles. All of it comes together in a slow and soothing flow to promote back health and flexibility.
3 Yoga For Back Pain: Yoga Basics by Yoga With Adriene
In this guided practice from Yoga With Adriene, you'll spend a few minutes stretching out your tight hamstrings and hips, loosening your lower body before getting into postures like Cat-Cow, Child's Pose, and Pigeon to relieve back pain. This slow sequence is great for beginners.
4 Yin Yoga For Low Back & Hip Pain by PsycheTruth
In a yin yoga practice, you focus on holding poses for longer periods of time to get the full benefit of the stretch. This slow guided practice gives you all the time you need to transition into each pose and stretch through the tightness in your hips, hamstrings, and lower back.
5 Back Pain & Sciatica Relief: Your Daily Yoga Miracle Therapy by Boho Beautiful
Any practice that starts with a long Child's Pose is one I can get into. You spend time stretching out all the different areas of your back plus your hips and hamstrings to feel fully renewed.
6 Upper Back Love: Yoga For Back Pain by Yoga With Adriene
The upper back can get tight and sore when you're hunched over a desk all day. This relaxing, upper-body-focused 30-minute practice from Adriene Mishler can help you relieve that pain and find release.
7 Yoga For Back Pain: 30 Minute Back Stretch, Sciatica Pain, & Flexibility Yoga Flow by YogaTX
I love the focus on correcting posture in this practice, and the muscle-loosening twists will give you major relief in your hips, sides, and back.