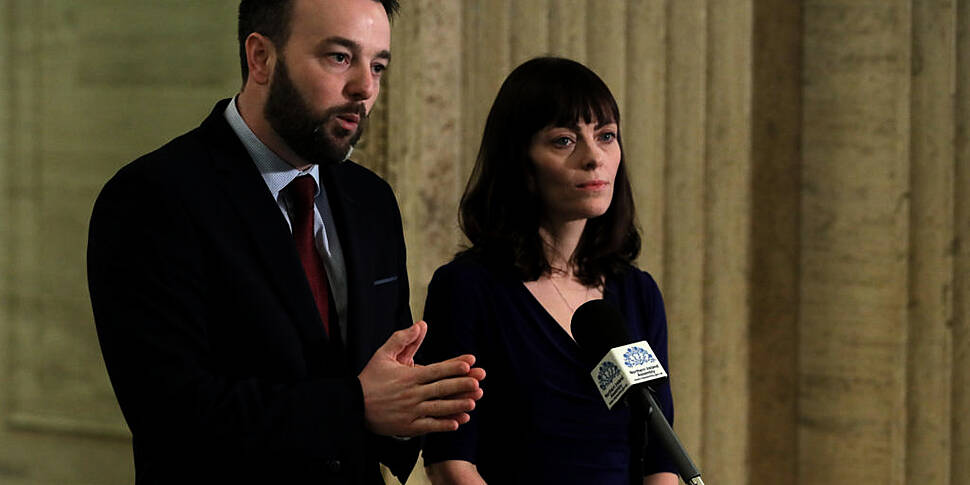 Northern Ireland to Scotland bridge would be 'utter waste of money', SDLP says
by Stephen McNeice

The proposed bridge between Northern Ireland and Scotland would be an "utter waste of public money", according to the SDLP leader Colum Eastwood.

British Prime Minister Boris Johnson has put forward the idea of £15bn [€16.7bn] bridge across the Irish Sea, between Portpatrick in Scotland and Larne in Northern Ireland.

Mr Johnson initially mooted the idea during his time as the British foreign secretary - earning the proposal the nickname 'Boris bridge'.

Earlier this week, Downing Street said a "range of government officials" were looking into the idea.

However, both the Northern Irish and Scottish infrastructure ministers have raised objections to the proposals, with Scotland's Michael Matheson calling it a "vanity project" for Mr Johnson.
Nichola Mallon, Northern Ireland's infrastructure minister, said her department has not been consulted.
She has now written to the British government to express her concerns.
Mr Eastwood today welcomed the co-operation between the Northern Irish and Scottish administrations - saying they've now "jointly rubbished" the idea.
In a statement, he said: "They have both made it clear that they were not consulted on the Prime Minister's plans to undertake a feasibility study into a bridge to Scotland. This is concerning given the fact transport is a devolved matter.
"This project could cost in the region of £20 billion, which would be an utter waste of public money, when it could be better spent addressing ongoing pressures and investing in communities across the North."
He also said the focus should be on increasing connectivity in Northern Ireland, suggesting the "transport infrastructure is a disgrace".
Meanwhile, The Guardian reports that bomb disposal experts have warned that a vast offshore munitions dump in the Irish sea could make the project too dangerous.
Main image: SDLP leader Colum Eastwood (left) and deputy leader Nichola Mallon. Picture by: Brian Lawless/PA Wire/PA Images