Feature: The Best Nintendo Switch Games For Lovers And Lonely Hearts
Curl up with your Switch this Valentine's Day
by Gavin Lane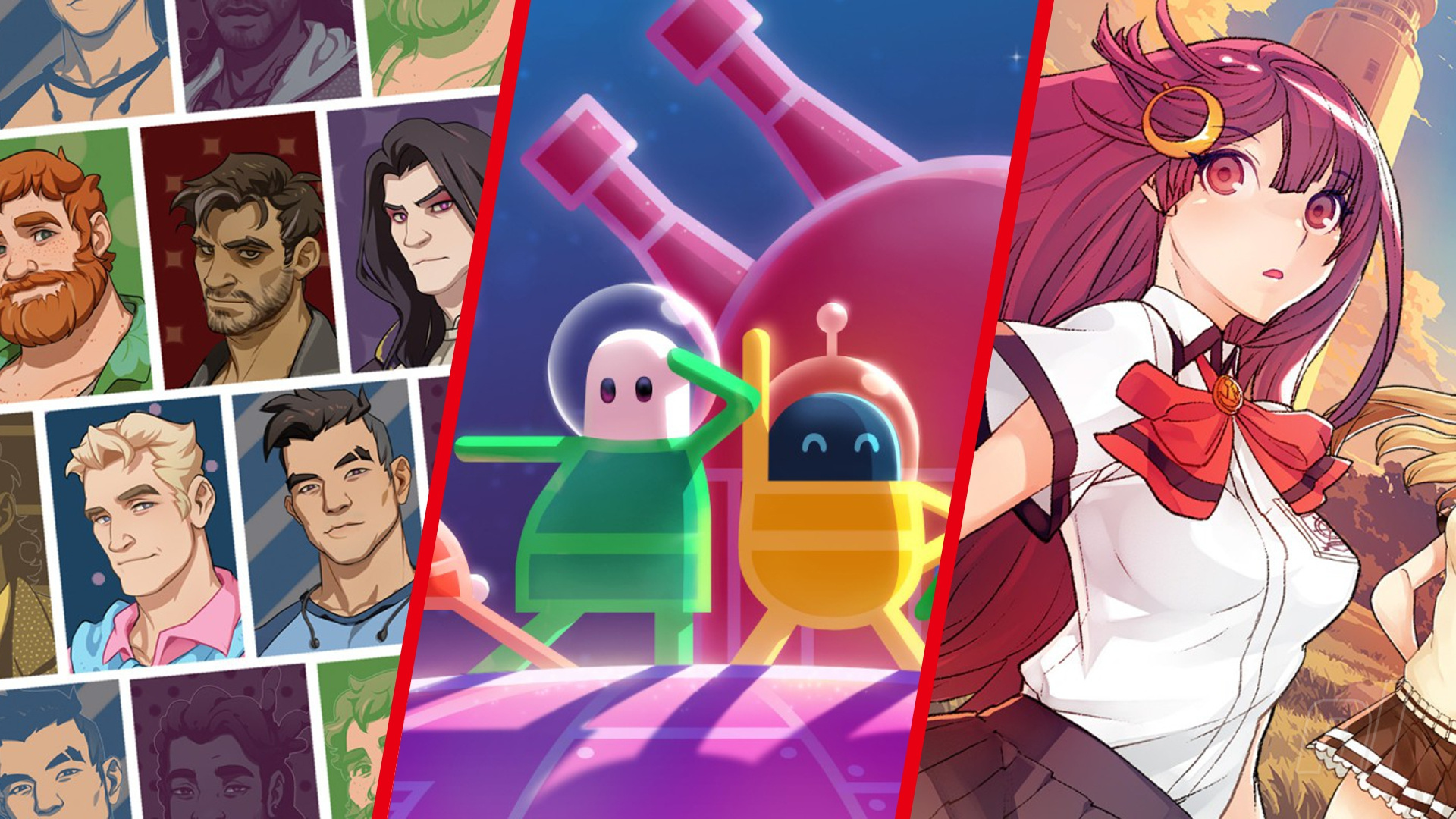 It's that time of year when love is more in the air - invigorating for those with Cupid's arrow embedded in their chest and sickening for anyone who finds themselves down in the dumps this Valentine's Day. Whether you're energised by the glories of love and affection or have had it up to your eyeballs with all the commercialised lovey-dovey nonsense, we can all agree that playing Switch this 14th February is a very fine way to spend your evening, whether curled up solo or with your special Player 2 by your side.
With that in mind, we've put together the following handful of games that make for great company this Valentine's Day. Whether you've been swiped Left or Right, there's something for everyone to enjoy below.
So, grab your Switch (partner: optional) and snuggle up for some of the loveliest games on Switch...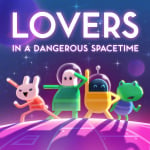 Publisher: Asteroid Base Inc. / Developer: Asteroid Base Inc.
Release Date: 3rd Oct 2017 (USA) / 3rd Oct 2017 (UK/EU)
It's in the title, right? This lovely co-op game absolutely shines in multiplayer, and compared to the fury other co-op titles can provoke when your beloved reveals themselves to be incompetent, Lovers in a Dangerous Spacetime and its starship operation and navigation is a little more relaxed. The more players, the better, so this will work well if you're double-dating or have some other variety of 2-4 player situation lined up. Oh my!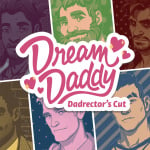 Publisher: Game Grumps / Developer: Game Grumps
Release Date: 2nd Jul 2019 (USA) / 2nd Jul 2019 (UK/EU)
Still looking for that special someone? Dream Daddy puts you in the shoes of a single-parent father moving to a new area improbably filled with beautifully buff and sexily sensitive dads. Head out to concerts and coffee shops with your newfound friends and chat about the trials of raising kids alone, keeping your finger on the pulse of modern culture as a cool dad, and - maybe - find something more. It's a wonderfully observed, toughing and hilarious visual novel with fun little mini games that's definitely worth a look this Valentine's Day.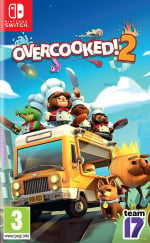 Publisher: Team 17 / Developer: Ghost Town Games
Release Date: 7th Aug 2018 (USA) / 7th Aug 2018 (UK/EU)
We all know that the best way to a partner's heart is through their stomach, so Overcooked 2's brand of culinary co-op is the perfect dish to serve up with a loved one. Be warned that things can get fraught in the kitchen, but when it comes to co-op experiences on Switch, this (or, indeed, the original Overcooked) is very tasty indeed.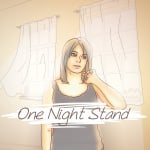 Publisher: Ratalaika Games / Developer: Kinmoku
Release Date: 4th Oct 2019 (USA) / 4th Oct 2019 (UK/EU)
One Night Stand puts you in the position of waking up in the bed of a stranger with little or no memory of the previous night's shenanigans. While she heads off to get you a coffee, it's up to you to piece together clues to discover exactly how you ended up in this position and if you want to pursue it further. A suitably short and sweet experience.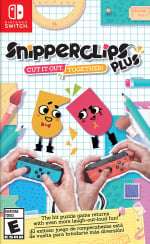 Publisher: Nintendo / Developer: SFB Games
Release Date: 10th Nov 2017 (USA) / 10th Nov 2017 (UK/EU)
A beautifully sedate co-op game which launched with the Switch, Snipperclips still has the power to charm as you work together to cut and snip each other and solve puzzles. We've shared many laughs when things go sideways and we end up snipping the heck out of each other in frustration. We almost always make up in the end, though.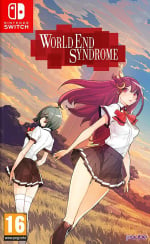 Publisher: PQube / Developer: Arc System Works
Release Date: 2nd May 2019 (USA) / 14th Jun 2019 (UK/EU)
A somewhat more conventional visual novel than Dream Daddy, World End Syndrome has everything you would expect from the saucy genre yet manages to add depth to characters which you may have assumed were present only to look fabulous in bikinis. It offers plenty of replayability but also provides a satusfying, ending if you're more of a one-and-done individual. If you're after a well-crafted visual novel featuring a little more than the standard anime lady tropes (but also the standard anime lady tropes), this is a fine example with a pleasantly substantial and gripping story, to boot.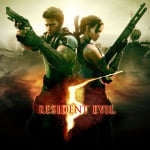 Publisher: Capcom / Developer: Capcom
Release Date: 29th Oct 2019 (USA) / 29th Oct 2019 (UK/EU)
A game best enjoyed in co-op, if you're sick and tired of all the heart emojis, cheap sentiments and cheaper roses, why not blast through all the nonsense with a partner in Resident Evil 5? Despite not enjoying the plaudits of its predecessor, we had plenty taking a shotgun to the zombie hordes in co-op. If you're spending this Valentine's Day alone, we'd probably recommend Resident Evil 4 over the sequel thanks to dodgy AI tech which makes RE5 a bit of a drag without a real life human to interface with. Still, blasting obsessed automatons intent on becoming more intimately acquainted than you care to permit can be rather cathartic at this time of year, no?
If none of the above fire up your passions, you might want to investigate new additions to the Switch eShop Speed Dating For Ghosts or Kitty Powers' Matchmaker, although bear in mind that neither has been subjected to the rigours of the Nintendo Life Love Tester machine, so approach with caution. Still, if you're after something spicy for Valentine's Day, what better time to try something daring and new...
What games will you be getting intimately acquainted with this Valentine's Day? Let us know with a comment down below.