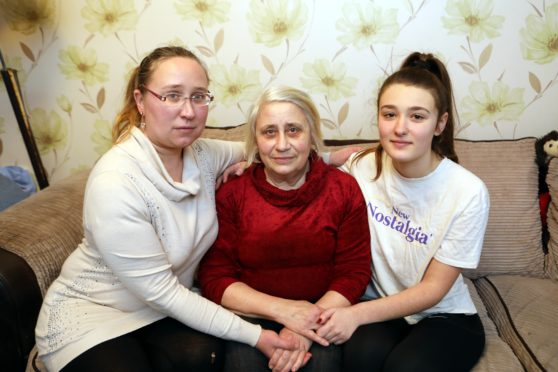 Tayport gran faces deportation to Ukraine and being torn from away her only family
A Fife grandmother who is facing the threat of deportation at any minute has pinned her final hope on a review pledged by a government minister.
by Cheryl Peebles

Valentyna Yakoleva, 69, has been told that unless she voluntarily leaves the Tayport home where she has helped raise her two beloved grandchildren for the last decade she will be forcibly ejected and sent back to Ukraine.

An 11th hour review of her case has now been secured after her plight was highlighted in Westminster

The widow has no family, home or income in the Ukraine and fears she will be wrenched from her only family, daughter Tanya Sukhodub, son-in-law Andriy and granddaughters Daria, 15, and Karina, 10.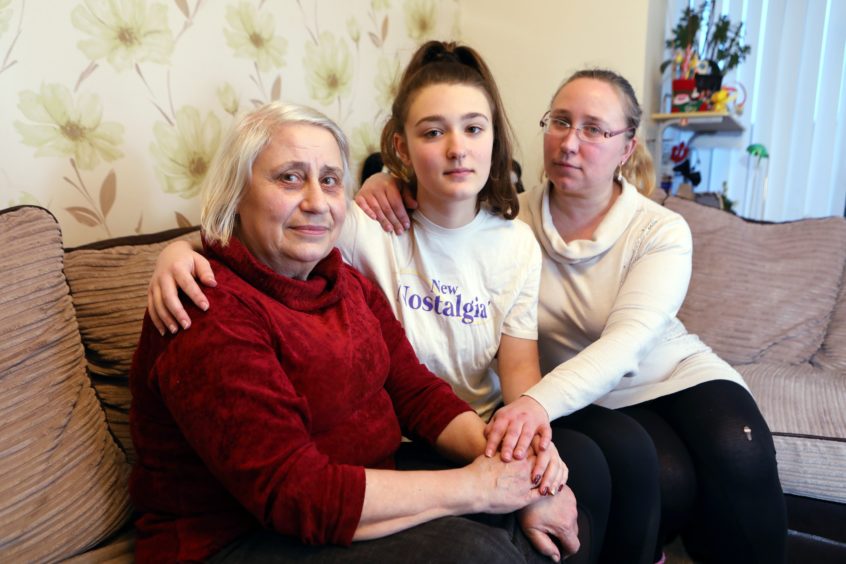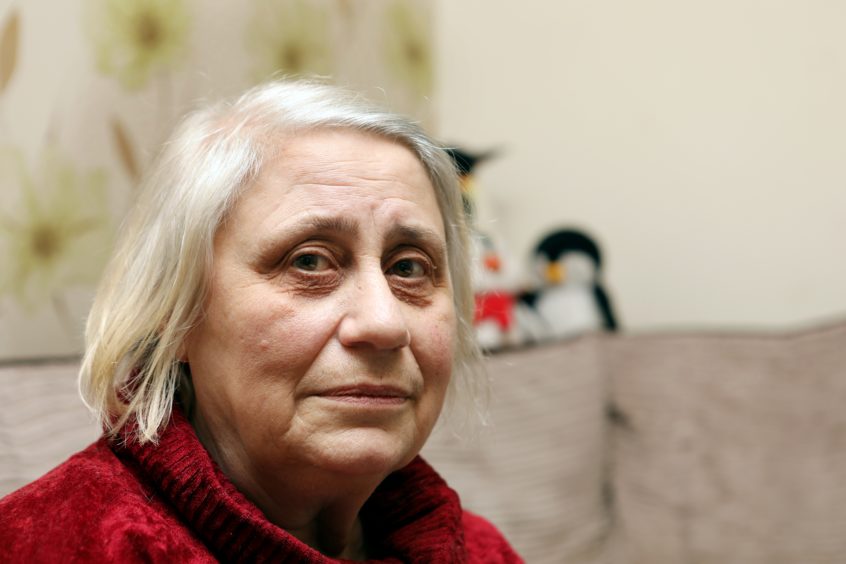 She was arrested suddenly two years ago after her travel visa expired and her application for a family reunification visa was refused.
Valentyna spent two weeks in the immigration removal centre at Dungavel and is now living in fear of a knock at the door that will tear her away from the only life she knows.
Andriy said the whole family were terrified of what might happen.
"She has nobody else in the world except us," he said.
It was Valentyna who looked after Daria and Karina while student teacher Andriy worked low-paid jobs after losing his previous employment and Tanya worked at Dundee University.
If she is evicted she faces a five year ban from the UK and if she goes willingly she can return for visits only after a year.
Fearing she would not survive life alone back in Ukraine, Andriy said: "She would have to start her life from scratch.
"Her pension has been frozen and knowing how the law works in Ukraine we are not confident she would be able to get it back.
"The main issue, though, is that we wouldn't be able to see each other and she is so attached to the children."
Parliamentary Under-Secretary of State for the Home Department Kevin Foster agreed to look at her case after it was raised in Westminster by North East Fife MP Wendy Chamberlain.
Mrs Chamberlain said Valentyna should be eligible for a family reunification visa but errors were made in her application.
She said: "This is a total breach of her human rights, causing untold anxiety and distress.
"I am therefore grateful to the minister for agreeing to review the case. However, it remains alarming to the clockwork regularity of constituents contacting us with fears of deportation because their visas have not been processed or because their settled status has not been granted.
"It is clear the Home Office is not fit for purpose.
A Home Office spokeswoman said: "We do not routinely comment on individual cases
"We encourage individuals to return voluntarily through community engagement via our Voluntary Returns Service, which offers financial and practical assistance to help people leave the UK.
"The UK only ever returns those who both the Home Office and the courts are satisfied do not need our protection and have no legal basis to remain in the UK."