Realme X50 Pro 5G gets a 65W GaN charger in the box, unlike the Xiaomi Mi 10 Pro
by Joel Joseph

Yesterday, Xiaomi announced that it would ship the Mi 10 with a fast 65W charger right inside the box encouraging users to charge other devices like laptops with the same charger. In addition to this, Xiaomi also announced a GaN 65W charger, which is available for purchase for ¥149 (~$21). Today, Realme has come forward to announce that the Realme X50 Pro 5G will also come with a 65W charger out of the box, but it will be a GaN charger that's much more compact and lighter than the one inside the Mi 10 Pro.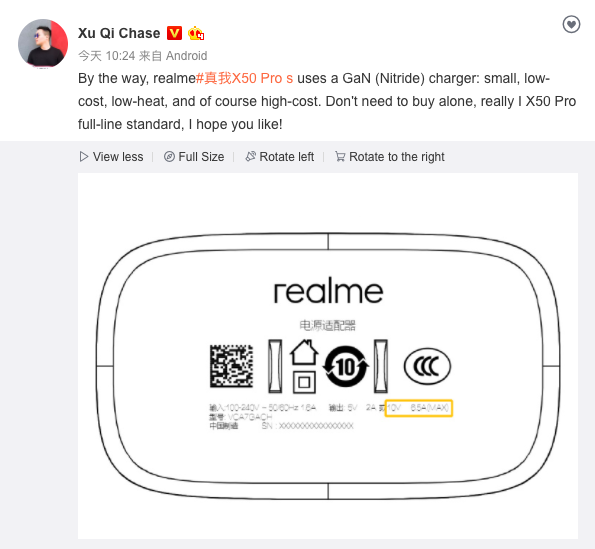 It's clear that Realme wants to show that its X50 Pro 5G is offering better value with a 65W GaN charger inside the box. So if you thought Xiaomi was generous to add a 65W regular charger inside the Mi 10 Pro, know that Realme is taking things to the next level.
GaN chargers are usually pretty expensive but they bring a lot of advantages such as a compact and light form factor and better efficiency. Imagine a 65W charger in the size of a regular two-pin charger. Now, imagine that you are getting this GaN charger inside your smartphone at no additional cost. That's a big deal!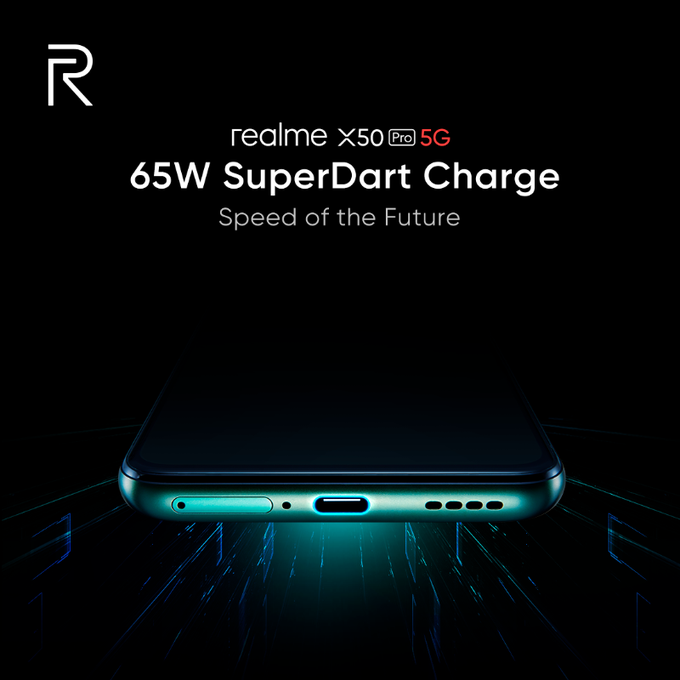 The Realme X50 Pro 5G will come with a 65W SuperDart charging technology. This is most likely based on the SuperVOOC 2.0 charging tech used by last year's Reno Ace model. The Ace could charge its 4000mAh battery in around half an hour and we expect similar figures for the new Realme model as well.
The Realme X50 Pro 5G will come a Snapdragon 865 chipset and the new generation LPDDR5 memory. After MWC 2020's cancelation, the phone gets an online launch event in Madrid.