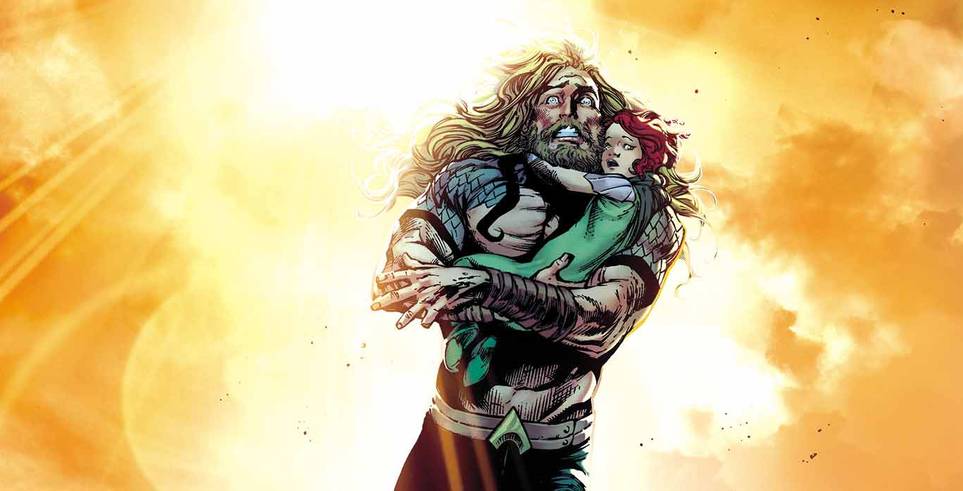 DC Reveals Aquaman and Mera's Baby's Name
by Jon Arvedon

The upcoming Aquaman #57 will see the birth of Arthur and Mera's daughter, and now, we finally know the new Aquababy's name.

As revealed in DC's May solicitations, Aquaman will take Princess Andy on the run to protect her from Ocean Master, who's attempting to kidnap the newborn. Meanwhile, Mera will finally awaken from her coma with an unexpected power upgrade and a kingdom in ruins.

The cover art and solicitation text for Aquaman #60 are below: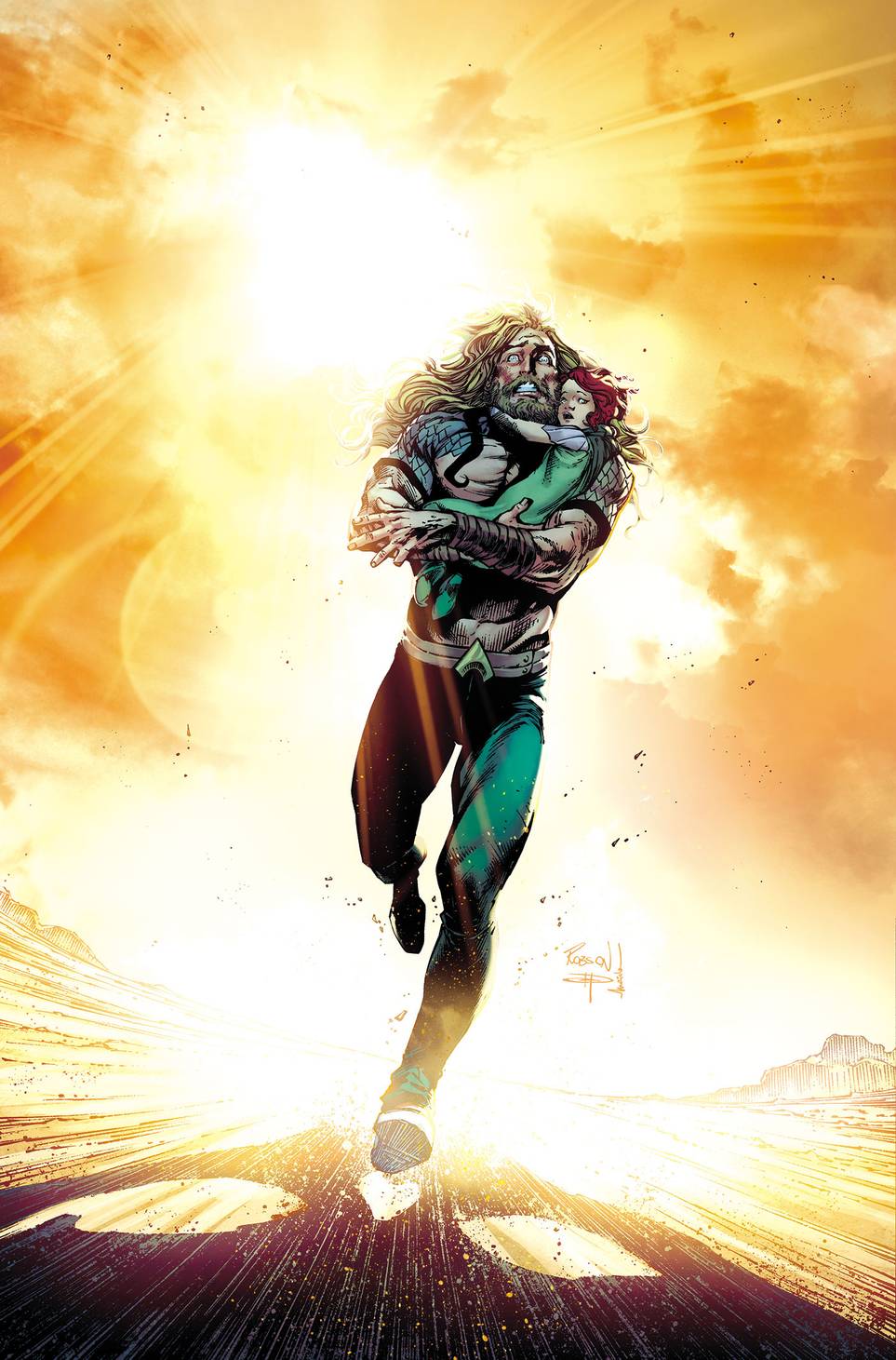 AQUAMAN #60
written by KELLY SUE DeCONNICK
art by MIGUEL MENDONÇA
cover by ROBSON ROCHA
variant cover by TYLER KIRKHAM
Mera wakes up from her coma more powerful than ever before…but finds her kingdom in absolute peril! Meanwhile, with Ocean Master hell-bent on kidnapping the infant Princess Andy to assert his power, Aquaman takes his daughter on the run—as far away from the water as he can manage!
ON SALE 05.20.20
$3.99 US | 32 PAGES
FC | DC
This issue will ship with two covers.
Please see the order form for details.
Aquaman #60, by Kelly Sue DeConnick and Miguel Mendonca, goes on sale May 20 from DC.
https://schema.orgBreadcrumbListListItem1Homehttps://www.cbr.com/ListItem2Comicshttps://www.cbr.com/category/comics/ListItem3Comic Newshttps://www.cbr.com/category/comics/news/ListItem4DC Reveals Aquaman and Mera's Baby's Namehttps://www.cbr.com/dc-aquaman-60-arthur-mera-andy/