The sneakers you'll see NBA players wearing at All-Star Weekend
by Nick DePaula

For a typical All-Star Weekend, sneaker brands will begin planing more than a year in advance, designing themes for their signature stars built around the host city -- in this case, Chicago, which will host the NBA All-Star Game for the first time since 1988. However, this is far from a typical All-Star Weekend.

The NBA is planning multiple tributes throughout the weekend to Kobe Bryant, his daughter Gianna, and the seven others who died in a helicopter crash last month, and the sneaker world will be front and center as part of those tributes. Los Angeles Lakers star Anthony Davis, other Nike players, and even some players from non-Nike brands are expected to wear sneakers with tributes to Kobe and Gianna. Every player participating in Sunday's All-Star Game will be representing the Bryant family on their Jordan Brand jerseys, with Team LeBron wearing No. 2 in honor of Gianna while Team Giannis will wear No. 24 in honor of Kobe.

With more than half the players participating in Chicago being Nike endorsers, expect to see plenty of Kobe's signature Nike line mixed in with the other pairs Nike, Jordan, Adidas and others had already put in the works for the 69th All-Star Weekend.

MORE: Watch "SneakerCenter" on ESPN+
LeBron James: LeBron 17 "Monstars"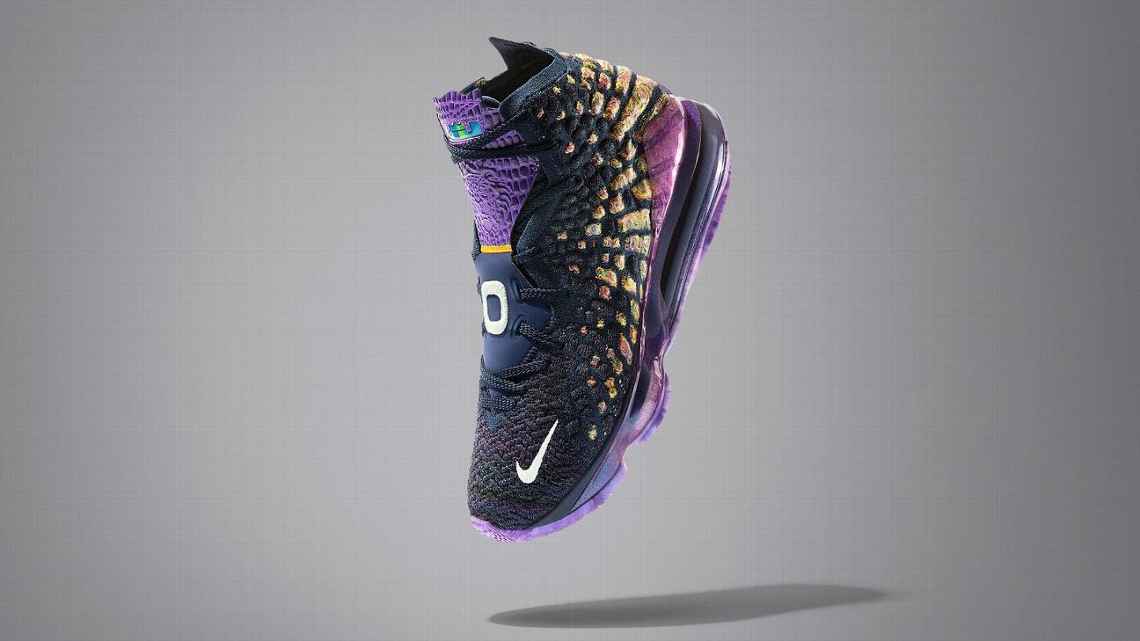 As a nod to his starring role in the upcoming "Space Jam 2," James will be wearing a "Monstars"-themed edition of his latest Nike signature shoe. While Michael Jordan famously starred as a member of the Tune Squad in the original 1996 film, James' new sneaker theme has already sparked speculation that he could be joining forces with the movie's more villainous rivals in the upcoming sequel.
Giannis Antetokounmpo: Zoom Freak 1 "McDowell's"
The All-Star Game's other captain will also have his own movie-inspired sneaker. Nike collaborated with Paramount to release a series of shoes based on Antetokounmpo's favorite movie, "Coming to America." The third colorway in the series honors Eddie Murphy's Prince Akeem and his less glamorous role working as a janitor at McDowell's.
The fictional restaurant's plaid uniforms and gold stitching come to life atop the reigning MVP's first signature shoe, with added touches of royal blue tying back to the pants of Murphy's character's work uniform.
Ja Morant: Adapt BB 2.0
The Grizzlies point guard is already elevating through the ranks of Nike's lengthy list of endorsers. He'll headline the company's latest self-lacing sneaker, wearing it during Friday night's Rising Stars game. The $400 Adapt BB 2.0 features a digitized Swoosh along the upper, referencing the shoe's high-tech internal components. A syncing iOS app actually controls the tightening of the shoe's system of cables.
SneakerCenter on Instagram: See the top Nike All-Star drops
Luka Doncic, Rui Hachimura, Jayson Tatum, Kemba Walker: Air Jordan 34 "Unite"
The All-Star Game's return to Chicago -- where Michael Jordan played the majority of his NBA career -- marks a big weekend for Jordan Brand. The company's logo will be featured on Sunday's All-Star jerseys, and multiple Jordan endorsers will be participating in that game and the ther All-Star Weekend events.
Several from the brand's rising generation of headliners are expected to wear the Air Jordan 34, either in a "Unite" themed colorway or In yet-to-be-seen player exclusive editions. The Unite colorway features an iridescent heel and tongue, with the eight lines of color along the heel tabs serving as a nod to the local Chicago transit lines.
"Michael Jordan was a hero of mine growing up, so being able to represent this iconic brand, especially as a kid from Slovenia, is an honor," Doncic said.
Zion Williamson: Air Jordan 34 SE
After wearing the Air Jordan 34 for his first 10 regular-season games, the No. 1 overall pick is expected to debut the brand's new SE model during Friday's Rising Stars Game. The new version incorporates a reinforced shrouded zipper closure and stitched leather toe panel for added support..
Russell Westbrook: Why.Not Zer0.3 "LA Born"
Throughout his career, Russell Westbrook has long looked to highlight his Los Angeles roots, even while playing in Oklahoma City and Houston. This year, the style and vibrancy of his hometown will come to life yet again. The shoe's colors are inspired by the water and sunshine in Los Angeles.
SneakerCenter on Instagram: See the top Jordan Brand All-Star drops
James Harden: Harden Vol. 4 x Daniel Patrick
This season Harden has worn a variety of exclusive colorways of his fourth signature shoe that he developed in tandem with LA-based designer Daniel Patrick. At All-Star Weekend, the duo will release their latest look for the first time at retail.
"Partnering with Daniel was the perfect way to highlight the design of the Vol. 4 and bring sport, fashion and culture together," Harden said.
The black, white and orange design features Patrick's signature splatter camo print along the sockliner, with Adidas' 3 Stripes added to the shoe's elastic midfoot band.
"The look of a basketball shoe is just as important as the performance in today's game, so we made sure to push the boundaries in both," Patrick said.
Patrick Beverley, Brandon Ingram, Zach LaVine, Kyle Lowry, Trae Young: Pro Model 2G
Styled in gold patent leather, the newest edition of the Pro Model 2G honors the 50th anniversary of the original Adidas Shell Toe. With the rubberized toe providing added durability, the design element has been incorporated into several additional Adidas Basketball models through the years, perhaps none more beloved than the early 2000s "2G" edition that is returning in retro form for the first time.
SneakerCenter on Instagram: See the top Adidas All-Star drops
UNDER ARMOUR
Joel Embiid: Anatomix Spawn 2 custom
Throughout his career, Joel Embiid has worn a variety of custom hand-painted pairs of his sneakers, highlighting a variety of stories close to him. His latest pair will honor Kobe Bryant, whom Embiid credited for inspiring him to learn about the sport.
"I started playing ball, because of Kobe after watching the 2010 Finals," he said. "I had never watched ball before that and that Finals was the turning point of my life."
Now an All-Star starter, Embiid is expected to wear a custom pair of the Spawn 2 (pictured here in the basic white colorway that will be painted over by Dez Customs), featuring snakeskin graphics and additional elements that honor Bryant, his daughter Gianna, and the "Mamba Mentality".
ESPN Daily Newsletter: Sign up now!
PUMA
Deandre Ayton, RJ Barrett: Sky Dreamer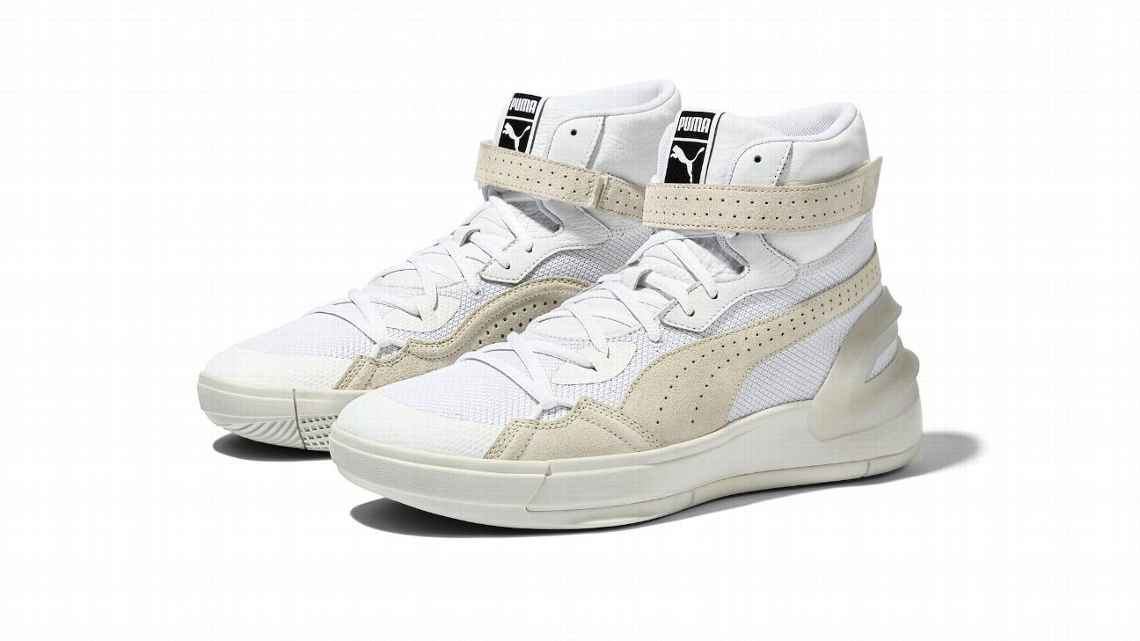 A modernized update to the company's original Sky sneaker from the early 1980s, the high-cut silhouette, thin collar strap and oversized Puma cat logo are all reimagined with today's construction methods. The "Dreamer" name alludes to rapper and brand partner J. Cole's music label Dreamville, as Puma continues to lean into its connections to music as it re-enters the basketball marketplace.
NEW BALANCE
Kawhi Leonard: OMN1S x Joe Fresh Goods
Designed by Chicago native Joe "Fresh Goods" Robinson, the pink and black colorway of the OMN1S features a variety of stone-faced emoji graphics throughout the shoe, a nod to the theme of Leonard's latest New Balance collection.
The shoe features "No Emotions Are Emotions" lettering along the midfoot band, a fitting touch for Leonard and his famously stoic demeanor on the court.
"'No Emotions are emotions' is my game face. It's for people in the world that don't speak loudly about what they are going to do, they just do it," Robinson said. "This is my way of connecting Kawhi's personality to the collection."