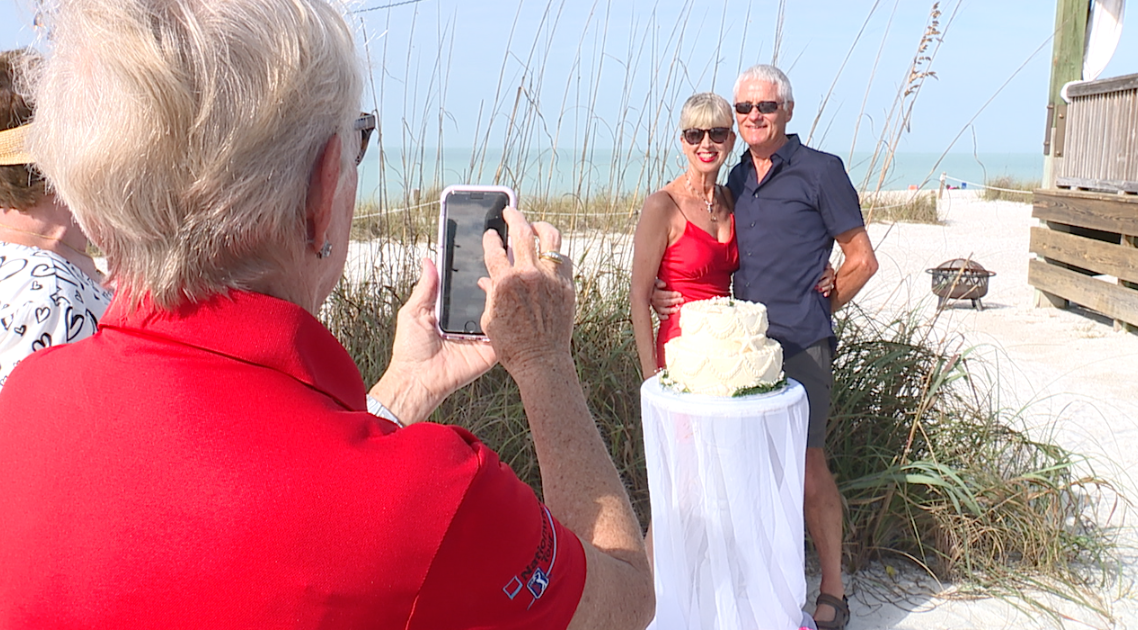 Couples renew vows at Lover's Key beach on Valentine's Day
by Noelani Mathews

FORT MYERS, Fla. — More than 100 couples reaffirmed their love at Lovers Key beach on Valentine's Day.

Every year, Friends of Lovers Key State Park host a marriage vow renewal ceremony on the beach.

Dozens of couples of all ages gathered at 10 a.m., 1 p.m., and 4 p.m. to renew vows with their loved one.

The special ceremony is followed by a celebration with wedding cake.

FOLKS says the event has gained popularity and people will begin booking for next Valentine's Day as early as next week.

For more information on FOLKS, click here.