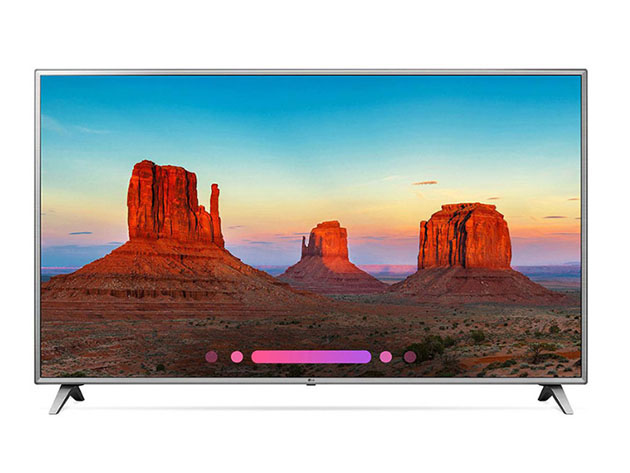 Save over 25% on the LG 86" 4K HDR Smart LED UHD TV in honor of President's Day
by Boing Boing's Shop

Become the best binge-watcher on the block when you add this sweet smart TV to your living room. Not only is this LG television big—hello, 86"—but it's also packed with cutting-edge tech that will finally justify all those hours you spend watching The Mandalorian. Why not take advantage of Presidents' Day sale pricing and snap one up while it's 28% off?

Boasting an a7 Intelligent Processor for rich colors and details, 4K Ultra HD resolution with 8.3 million pixels, wide color gamut, and Ultra Surround sound with audio from 7 virtual channels (requiring only the built-in speakers), this smart TV will make you feel like you're part of the action. Also inside its sleek and slim 3.7" frame are features like Bluetooth and WiFi connectivity, advanced tone mapping for scene-by-scene optimization, in-plane switching to maintain a more consistent contrast ratio even at wide viewing angles, and built-in Channel Plus service that offers free streaming of full-length movies and today's top 130+ popular channels.

Its award-winning OS makes working through the interface super easy, whether you're looking for your favorite app or linking up your compatible smart home devices. Speaking of, AI ThinQ technology allows for voice interaction, so you can tell your TV what to do—at least when it comes to said devices (Alexa, Google Assistant).

So if you missed out on those postseason football TV sales, now's a great time to pull the trigger on a serious upgrade to your home entertainment (you'll save loads of money on going out), because the LG 86" 4K HDR Smart LED UHD TV with AI ThinQ is down to $2149.99.