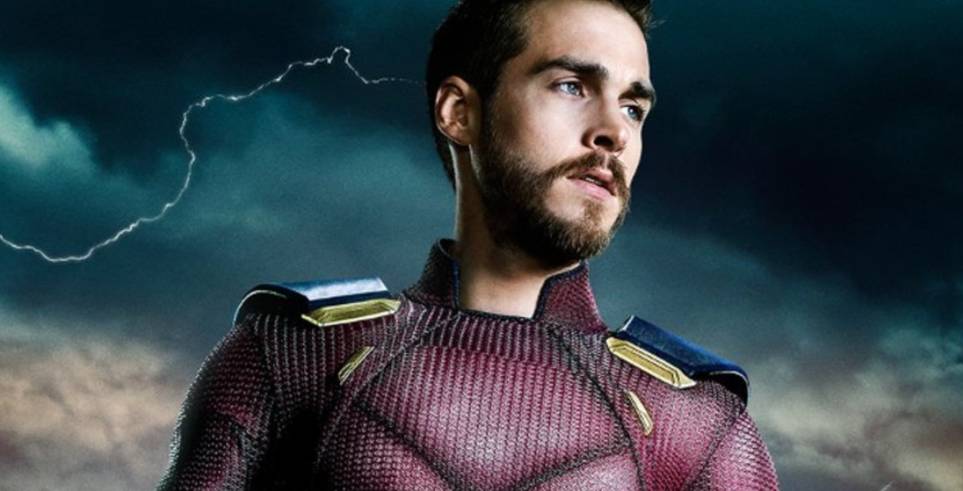 Supergirl's Chris Wood Returns as Mon-El in 100th Episode Photos
by Meagan Damore

Chris Wood's Mon-El will return for Supergirl's 100th episode.

New photos from TVLine reveal Mon-El's reunion with the Super Friends at the Watchtower, the new space J'onn J'onnz created for Supergirl and the rest of the team. He stands with Winn Schott, Alex Danvers, Kelly Olsen and J'onn before Supergirl and Thomas Lennon's Mr. Mxyzptlk.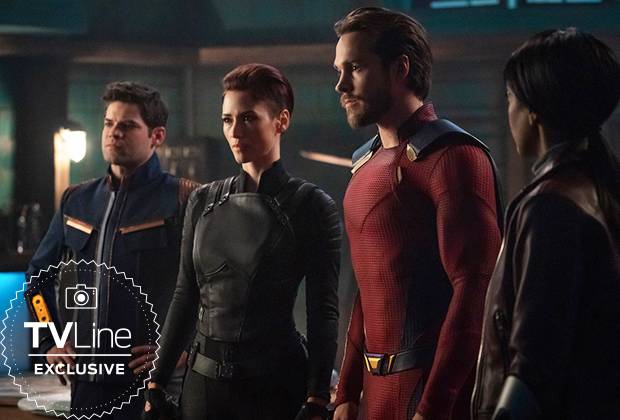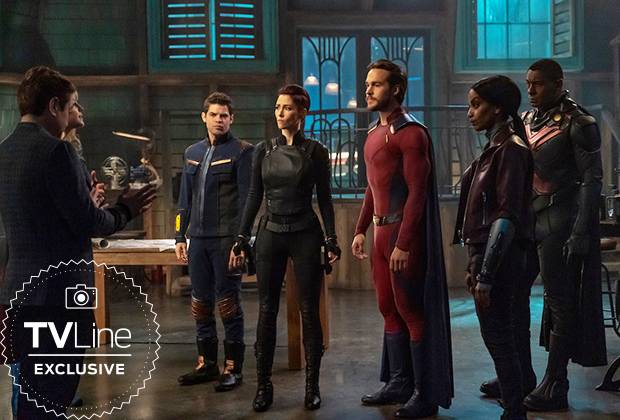 The 100th episode, titled "It's Super Life," will see Mxyzptlk offer the opportunity of a lifetime: the chance to go back in time and confess her secret identity to Lena Luthor before she finds out from Lex. This will trigger a series of events that will highlight major moments from the series so far and make Kara weigh her chance at redemption against the greater good. It looks like this will also somehow bring Mon-El back into the Super Friends fold, among others.
Click the button below to start this article in quick view.
According the official episode synopsis,
THOMAS LENNON ("RENO 911") GUEST STARS IN SUPERGIRL'S 100TH EPISODE – Mxyzptlk (guest star Thomas Lennon) returns with a proposition for Kara (Melissa Benoist) – what if she could go back in time and tell Lena (Katie McGrath) her secret before Lex did, would things turn out different? Looking back over key moments throughout the series, Kara must decide if she wants to change history to become friends with Lena again. Familiar faces return in this special episode. Jesse Warn directed the episode with story by Robert Rovner & Jessica Queller and teleplay by Derek Simon & Nicki Holcomb (#513). Original airdate 2/23/2020.
Wood's Mon-El played a major role across Seasons 2 and 3. In addition to acting as Kara's love interest, he paved the way for the Legion of Super-Heroes. After a wormhole brought him to the 31st future, he returned with Saturn Girl and Brainiac-5 to stop a present-day threat that could unravel the timeline. He last appeared in "Battles Won and Lost," the Season 3 finale, where he returned to the future with his wife and Winn.
Airing Sundays at 9 p.m. ET/PT on The CW, Supergirl stars Melissa Benoist as Kara Danvers, David Harewood as Martian Manhunter and Chyler Leigh as Alex Danvers.
https://schema.orgBreadcrumbListListItem1Homehttps://www.cbr.com/ListItem2TVhttps://www.cbr.com/category/tv/ListItem3TV Newshttps://www.cbr.com/category/tv/news-tv/ListItem4Supergirl's Chris Wood Returns as Mon-El in 100th Episode Photoshttps://www.cbr.com/supergirl-chris-wood-mon-el-return-photos/