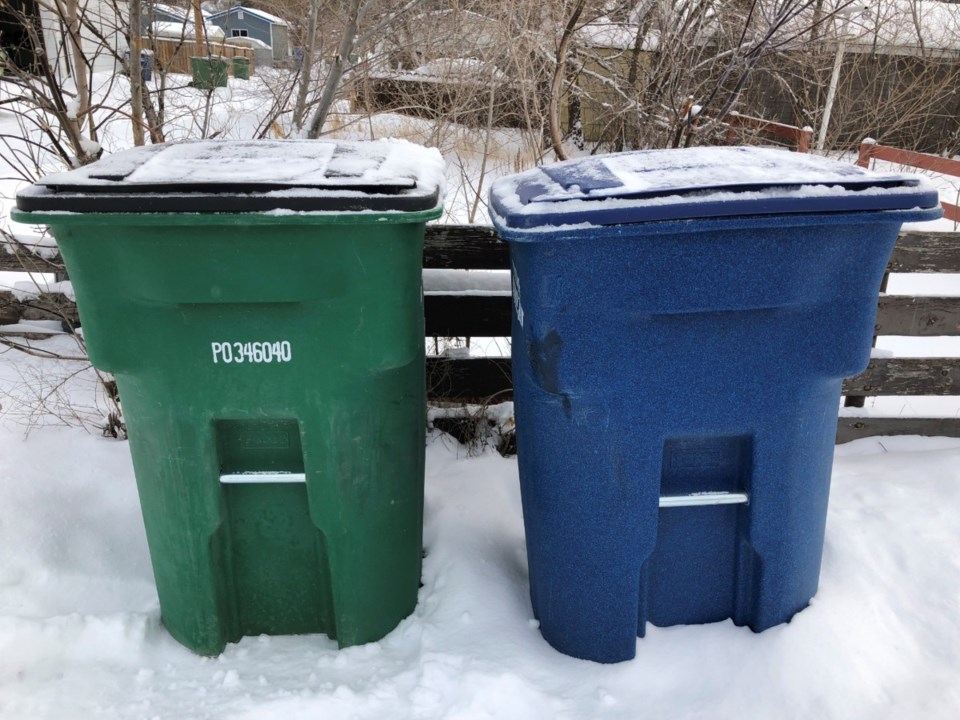 Don't leave your trash on snowbanks: Region of Waterloo
Officials are offering tips for waste collection during the winter
by Cali Doran

The Region of Waterloo is out with a message for all residents to help with waste collection during the snowy months. 

Kathleen Barsoum, Coordinator of Waste Management with the Region of Waterloo, said there are a couple common mistakes made when it comes to curbside collection. 

"We are seeing a lot of bins placed on top of snow banks, or back behind the snow banks, we are even seeing bins that are placed on the wrong side of the snow bank, away from the street on the sidewalk side. It's very difficult for the collectors coming up the street to be able to see them."

She added, "It can be very difficult and not safe to reach across and lift heavy containers out and down into the truck." 

Instead of putting your bins on top of the snow bank, Barsoum suggests placing them at the end of your driveway - but if that doesn't work, there is another option. 

"Sometimes it's difficult to get it onto the driveway ... so dig a ledge into the snow bank, it doesn't have to be very big but it's just a little whole in the snow bank itself that's right on street level that you can put your containers in."

She also said people should not use white bags as they are difficult to see, and they should brush any snow off bins so they don't blend in. 

A full list of tips for waste collection can be found here.