St. Valentine's Day messages for your sweetheart
Back in the day, when you were around ten years old, it was enough to sign your name on a heart-shaped piece of paper to say "I love you". Today, St. Valentine's Day dictates us a more serious approach to the process of love expression. For some of us, it becomes a real challenge every year. Legit.ng, together with Jiji, came up with some creative Valentine's Day messages for women, as well as men.
The best thing is that they are ready to be used. Just download those cards you like and send your dear via messengers or email on February 14.
1. Here's the key to my heart,
Use the opportunity, or I will change the locks!
2. Love is a powerful force
And I'm ready to use it against you!
3. You have no idea how much you mean for me! You're my love, my partner in wine, my biggest adventure I dared to start, and the closest friend somebody can only imagine. If you feel the same, let's stay together as long as we can.
Have a memorable Valentine's, courtesy Enyo!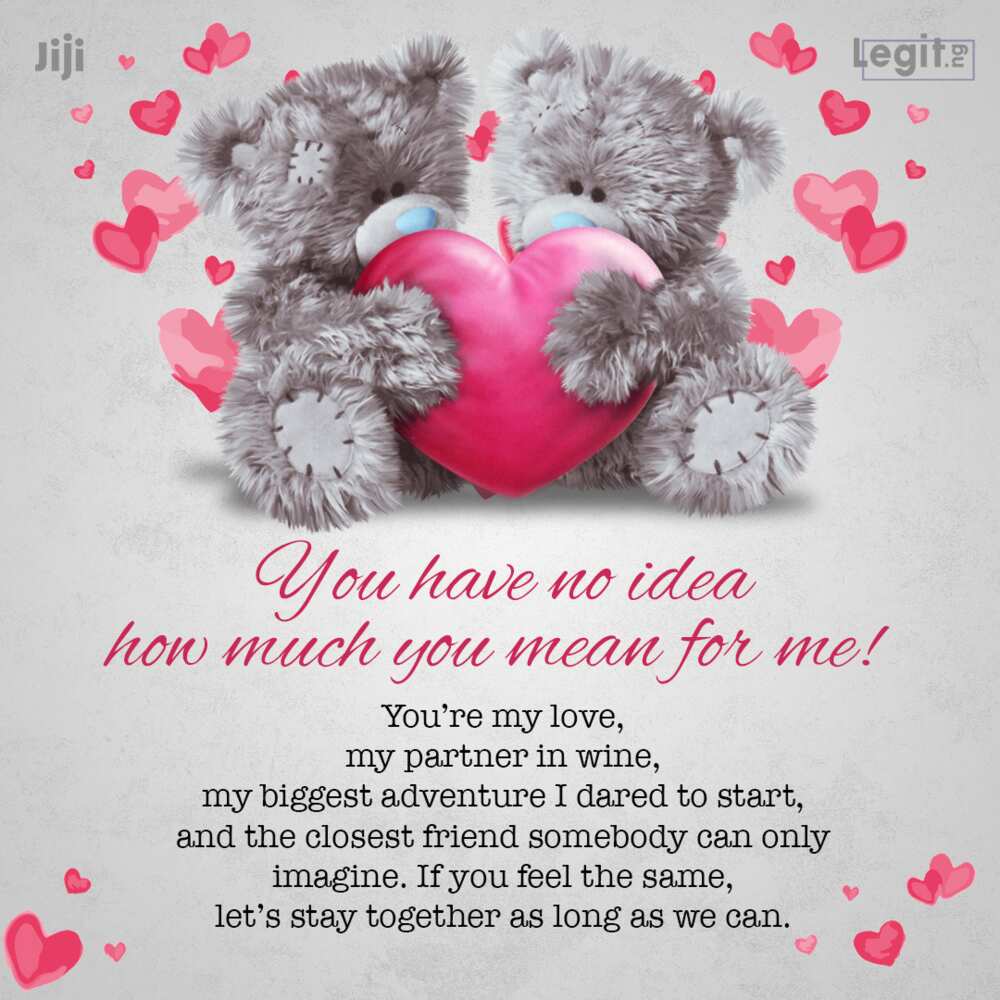 4. My darling! Congratulations on our holiday ― Valentine's Day! I'd like that our feelings do not cool down over time, but flare up more and more so that the flame of love ignites in us so much that it will not be afraid of any life storm!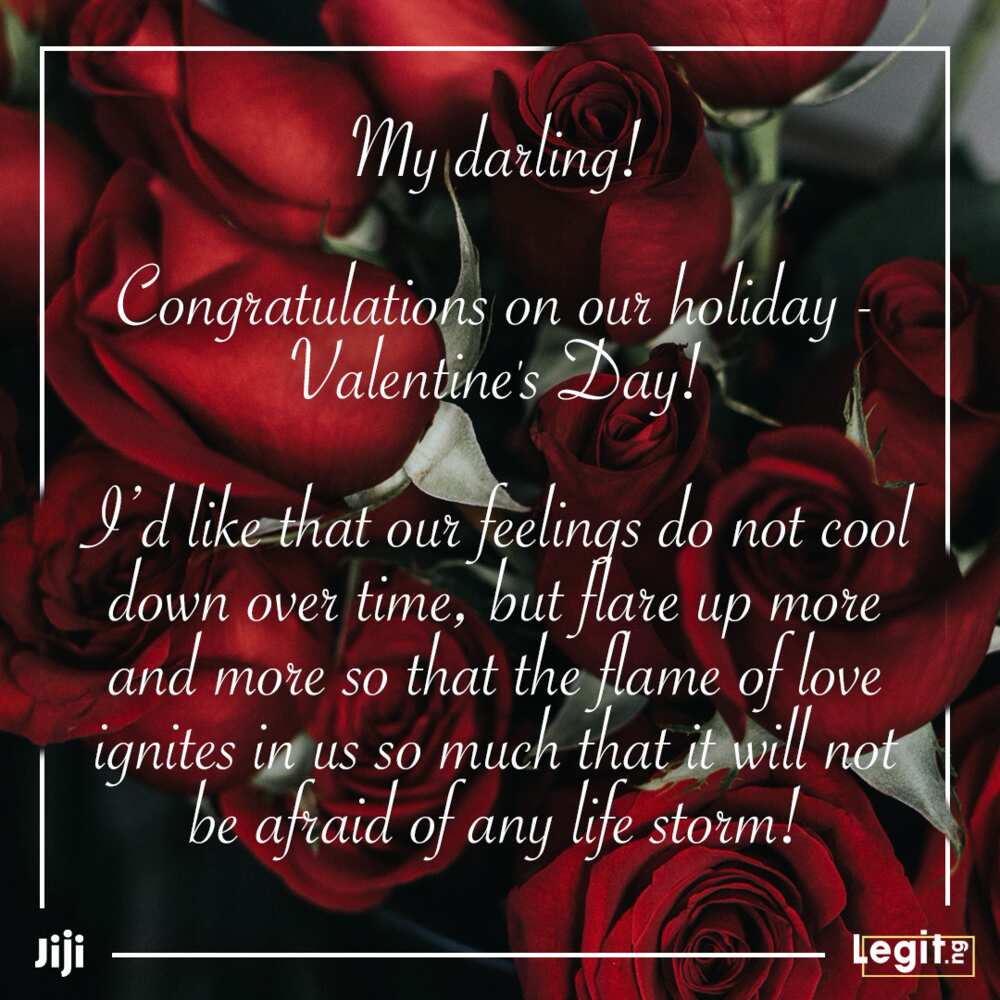 5. My sweetheart, happy holiday to you. This day is only ours, I thank God that I have you. In life, let failures and misfortunes pass you by. Let life bring only joy, and family endlessly give love. Happy Valentine's Day!
6. If you're a star ― I'm a telescope to see you on a night sky,
Please just shine brighter so I could see you even in cloudy weather.
7. My love, I congratulate you on Valentine's Day! Let Cupid's arrow bring reliability, devotion, care, and affection, together with love and happiness.
8. Darling, on this holiday I want to express my appreciation! I am grateful to the Almighty that I have you, the one who lent wings to me and inspired. You're light of my life and together we can move mountains.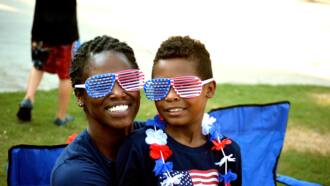 Amazing mom quotes for all occasions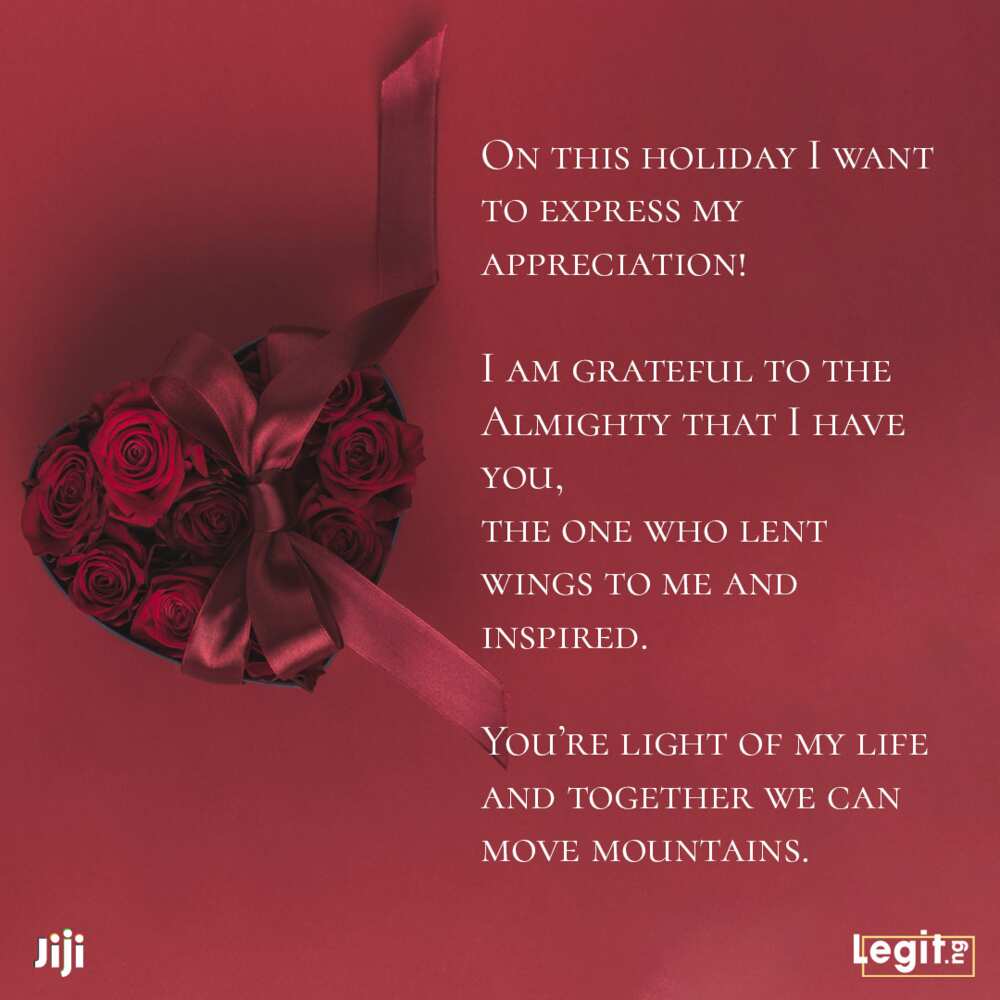 9. My dear, how happy I am to tell you on Valentine's Day that my heart always beats in unison with yours, I want to maintain our harmonious and vibrant relationship for many years, may love reign in our souls today and always!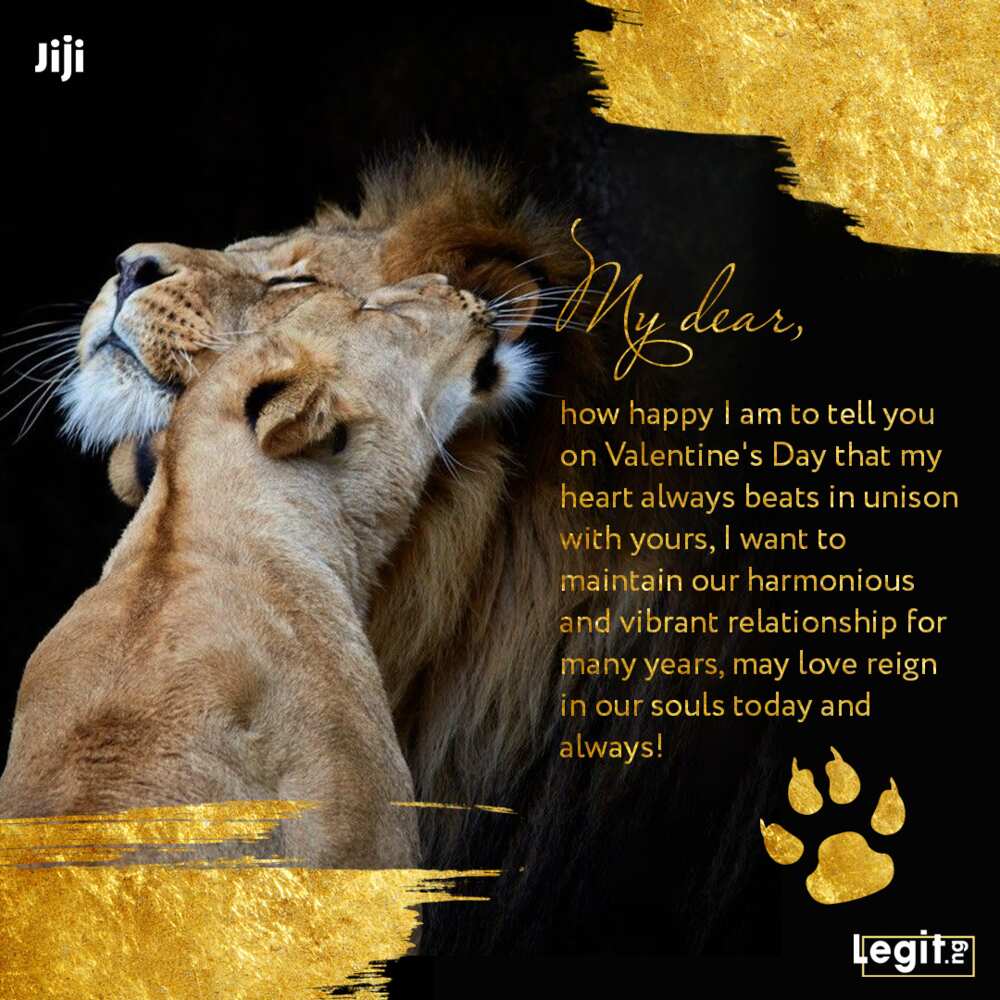 10. My dear, adored, beloved and desired! Even a minute apart from you is hard for me. And a second beside you is happiness for me. Happy Valentine's Day. On this day, I confess my love to you! I am happy that I have you and am ready to shout about it to the whole world!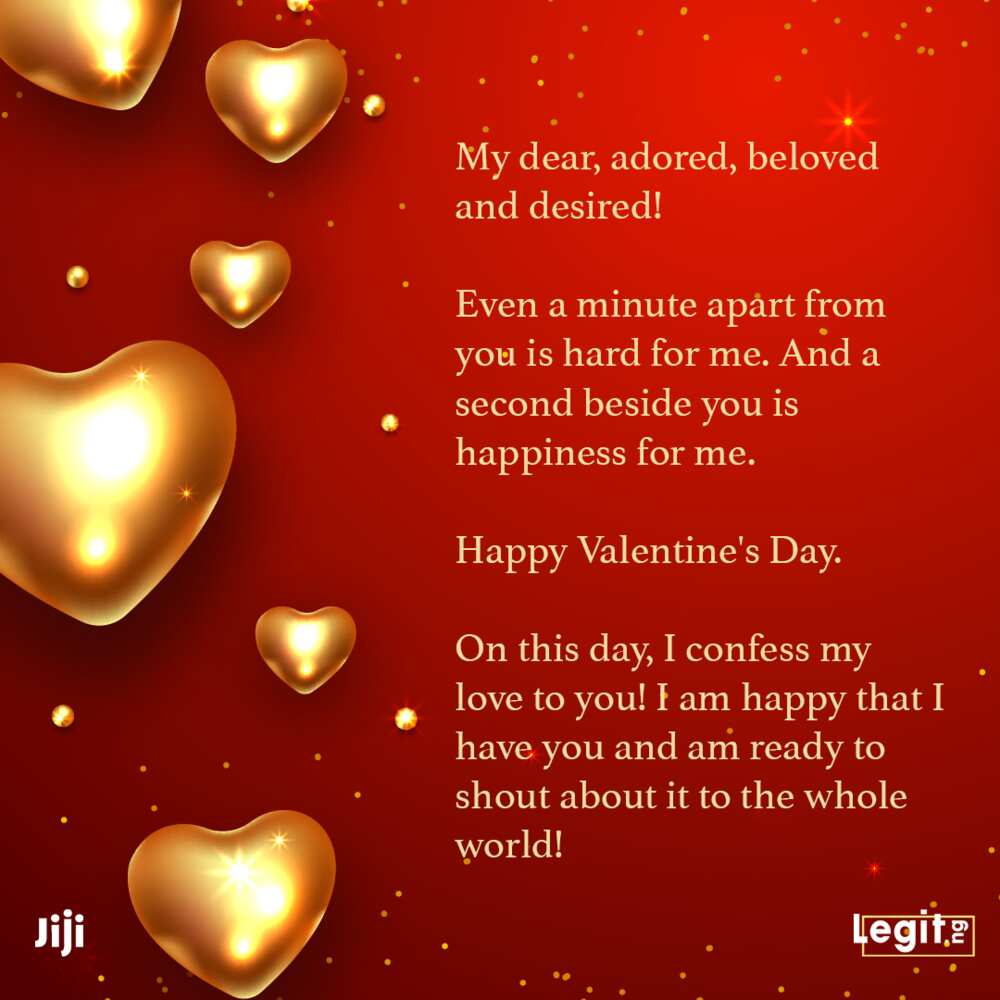 11. All my conscious life I dreamed of meeting a person like you. I was looking for someone, but this someone was gone. Before you, I did not know what love was in the full sense of the word. Only with you, I found peace of mind, real love, happiness, and harmony with the world. Be always there, I love you very much!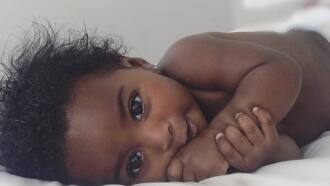 The most popular Latin names for your baby
12. Honey, I congratulate you on Valentine's Day! You are the most precious thing I have, you are like the air without which I am suffocating, you are like the sunlight that is so necessary. I love you very much and my love is sincere and limitless. Happy holiday, darling!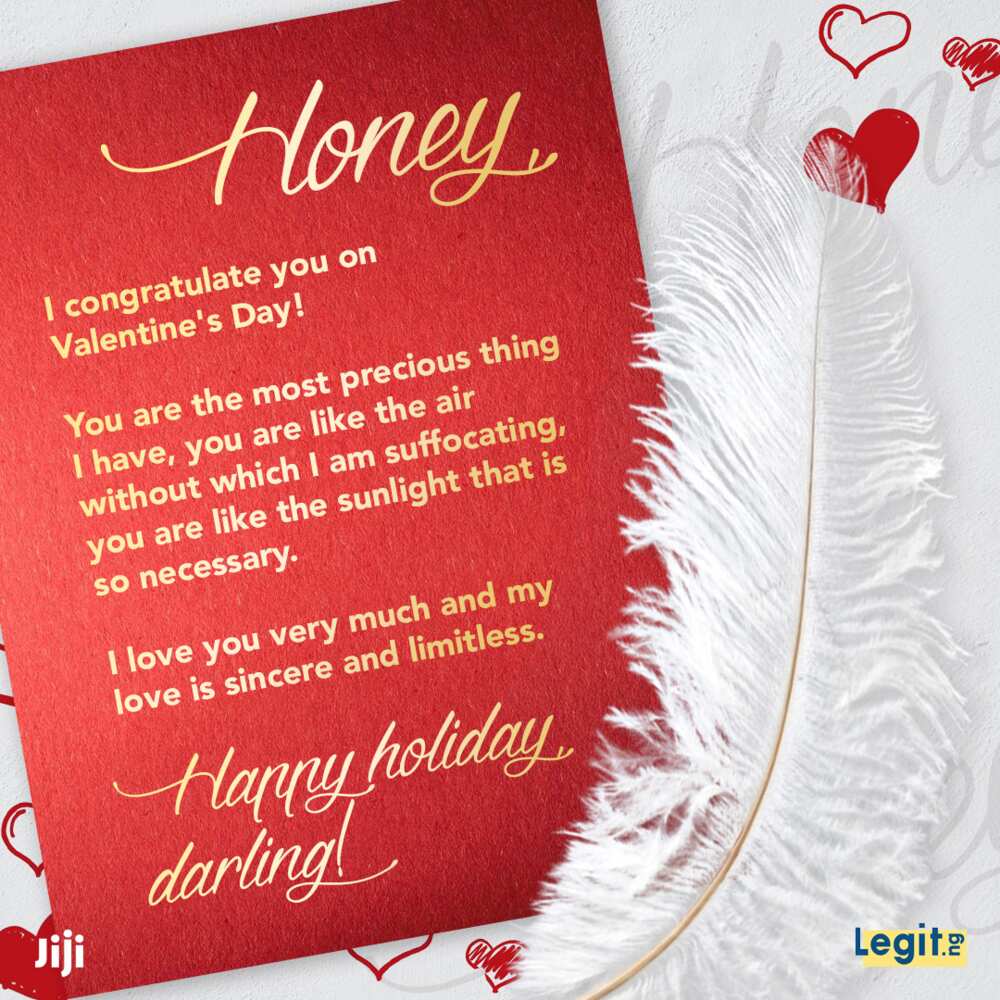 Jiji congratulates you on St. Valentine's Day as well and invites you to visit the classified, where you can find ideal gifts to your family, friends, and someone very special in your life.
Why Jiji?
You bargain with common people just like you
You can haggle over the price if you don't feel comfortable with the announced in the ad
The opportunity to pay with cash, not only with a banking card
[Sponsored]