Apple TV+ review: 'Visible: Out on Television' a well-edited tour of LGBTQ TV history
by Stephen Silver

The new "Visible" five-part series combines beloved talking heads with a mountain of clips to deliver a well-told tale of progress and representation.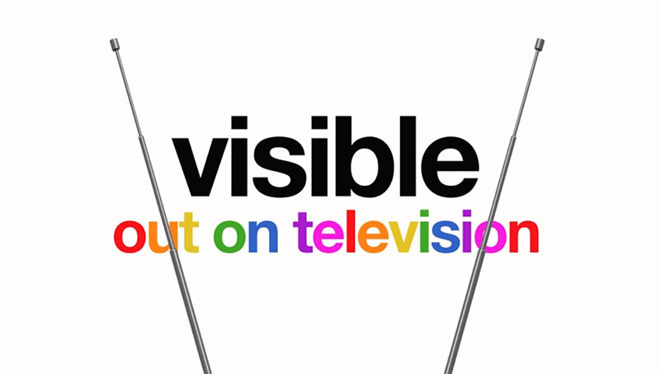 With Visible: Out on Television, Apple TV+ jumps for the first time into the sphere of the multipart original TV docuseries. The five-part series looks at the past six decades of representation on television for LGBTQ people. While the series doesn't break a ton of new ground in terms of the stories it tells, it makes up for that with an expansive amount of well-assembled archival footage, and by putting it all in one place.

The five episodes —all five of which we have seen —were directed by documentarian Ryan White, who serves as one of four executive producers, along with Jessica Hargrave, My So-Called Life actor Wilson Cruz and actress/comedian Wanda Sykes. The episodes feature a virtual who's-who of LGBTQ celebrities as talking heads, including Cruz, Sykes, Ellen DeGeneres, Anderson Cooper, Andy Cohen, Sara Ramirez, Caitlyn Jenner, Bruce Vilanch, Billy Porter, and numerous others. They tell their own stories while also, in many cases, sharing their reaction to watershed TV moments that took place prior to when they became famous.

Each episode has a different narrator: Host/activist Janet Mock, comedian Margaret Cho, actor Asia Kate Dillon, actor Neil Patrick Harris and writer/producer Lena Waithe. This choice is sort of curious, as the narrators aren't introduced at the start of each episode, they are not specifically associated with the topics discussed in their particular installment and all five of them also appear in other episodes. The only way the viewer can tell that person is the narrator, aside from having clicked on their picture at the start of the episode, is if they happen to recognize that person's voice.

Oprah Winfrey, despite her other Apple project falling apart recently, pops up repeatedly. She's seen as a talking head, in the famous Ellen episode, and in various footage of famous people coming out to her in archival interviews.

If the goal of the series was to tell the in-depth story of how the depiction of LGBTQ people on television has grown and improved over time, while also providing a nearly complete archive of footage important to the topic, then Visible: Out on Television is very much a success.

While the five-hour running time may seem daunting, the amount of footage collected here justifies the length, and one never gets the sense that the filmmakers are padding things out in order to justify the length. It's hard to imagine a topic this expansive only taking up, say, two hours. The series is structured sort of like those old VH1 We Love the '80s shows, all of which took ten hours to tell the story of each decade. It's also clear that it was important to the filmmakers to be very inclusive of people of color, and also of trans people, in telling these stories.
About Visible: Out on Television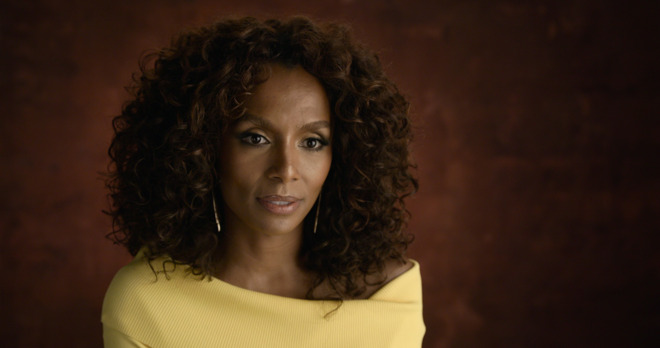 The subject of Visible: Out on Television, which was announced late last year, casts a wide net, which brings in not only sitcoms and dramas, but also late night talk shows and even TV news.

Told in rough chronological order from the '60s to the present day, the five episodes of Visible: Out of Television tell a coherent narrative of the massive changes in how LGBTQ people have been depicted on television over the decades. In 1994, for instance, the nighttime soap Melrose Place was successfully pressured into removing a brief gay kiss from an episode. Two decades later, LGBTQ people were not only at the center of TV series, but were creatively responsible for them behind the camera.

The first episode, "The Dark Ages," looks back at the early days of LGBTQ representation, in which actors and sometimes even characters were kept in the closet. It's effective, despite jumping around a bit. Most amusingly, we learn that the homosexuality of longtime Perry Mason actor Raymond Burr was such a well-kept secret that even some of the out celebrities interviewed for the series weren't aware of it.



The second episode, "Television as a Tool," moves towards the 1970s, and the highlight is a surprisingly in-depth discussion of the sitcom Three's Company. The show was built on a foundation of womanizing protagonist Jack Tripper (John Ritter) falsely telling his landlord that he was gay so he'd be allowed to live with two women.

Probably the strongest installment of the series is the third, "The Epidemic," which deals with the depths of the AIDS crisis in the '80s and '90s, both in how the news media covered it and how the entertainment industry responded. This segues into how '80s TV series like The Golden Girls and Designing Women were entertainment touchstones for gay men during that time, due in part to the way those casts represented chosen family. This part of the series is especially powerful since this era was clearly such a formative one for so many of those interviewed.
Modern love
The fourth episode, "Breakthrough," moves onto the 1990s. It spends about 15 minutes on the story of Ellen DeGeneres coming out both on her show and in real life in 1997, and then goes into how LGBTQ characters began to take center stage on such series as Will & Grace, The L Word, Queer as Folk, Noah's Arc, and more. It draws a straight line, as then-Vice President Joseph Biden did in a famous Meet the Press interview, from the popularity of Will & Grace to the growing acceptance, and eventual nationwide legalization, of same-sex marriage. The Ellen story has been told many times before, but Visible got DeGeneres to give a new interview providing present-day hindsight on that episode.

The final episode looks at the last 15 years, as trans representation has increased, and LGBTQ characters and creators have become part of more and more shows as streaming content has proliferated, from Glee to Pose to RuPaul's Drag Race. If anything, the sheer amount of content featured shows how much progress has been made since the days of Perry Mason.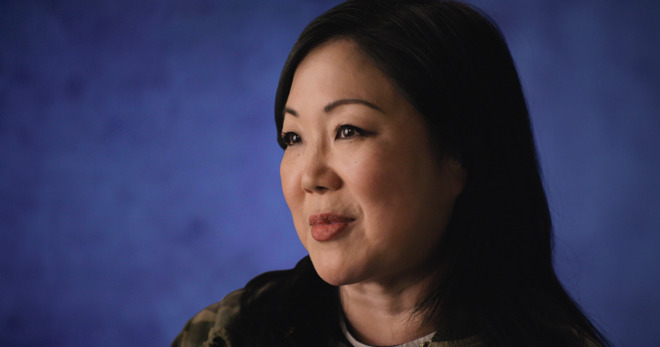 With the exception of the Paul Lynde-style alien on American Dad, there's no attention paid to LGBTQ animated characters. What happened to The Simpsons' Waylon Smithers, or South Park's Big Gay Al, or the Showtime cartoon short series Queer Duck? With its considerable length, Visible didn't leave much out, but this omission is somewhat glaring.

And while there's been much hand-wringing about Apple TV+ insisting that its original shows remain family-friendly, Visible includes a couple of clips of brief nudity, especially during a segment in the fourth episode about the sex scenes on the early-2000s Showtime series Queer as Folk, and how controversial they were at the time.
Coming out in February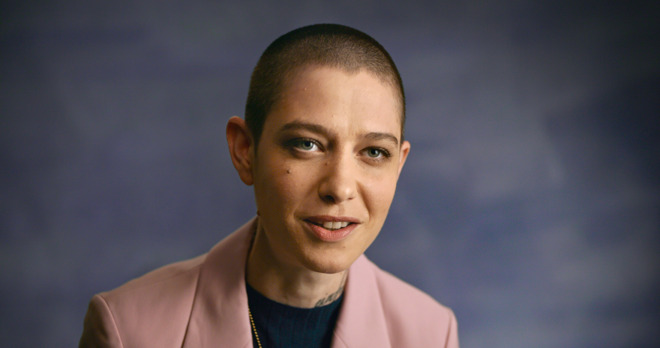 Timed for Valentine's Day, rather than waiting for Pride month in June, Visible: Out on Television will debut all five episodes on February 14. It's a must for anyone interested in these issues, as well as those merely intrigued by the last half-century of television history.

Aside from the documentary The Elephant Queen, which was a film festival acquisition, Visible: Out on Television represents Apple TV+'s initial foray into longform nonfiction programming. It shows that Apple is committed enough to the form to license massive amounts of archival footage, while also securing the participation of big names in order to examine a topic with great depth. Visible indicates great potential for documentary content from Apple TV+.