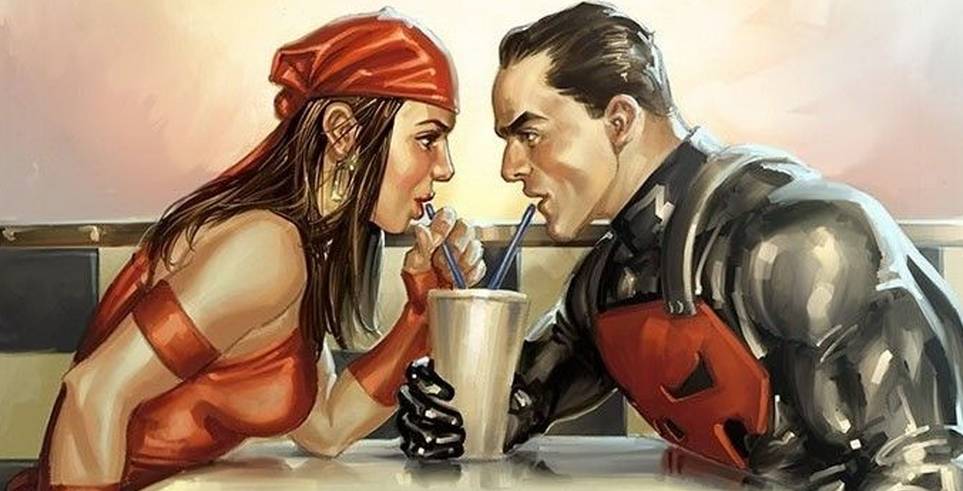 Celebrate Valentine's Day With A Few Of Marvel's Most Iconic Couples!
by Scoot Allan

Welcome to Daily Deals, our ongoing look at the best deals and offers for CBR fans to get the most out of their buck when it comes to comics, collectibles, electronics, clothing, and anything else we find that could save you money!

The most romantic day of the year is here, and we're celebrating it with Comixology and its huge sale on Marvel Comics with a special theme for Valentine's Day! We selected a few of our favorite couples and their best collections to further explore this V-Day!
AVENGERS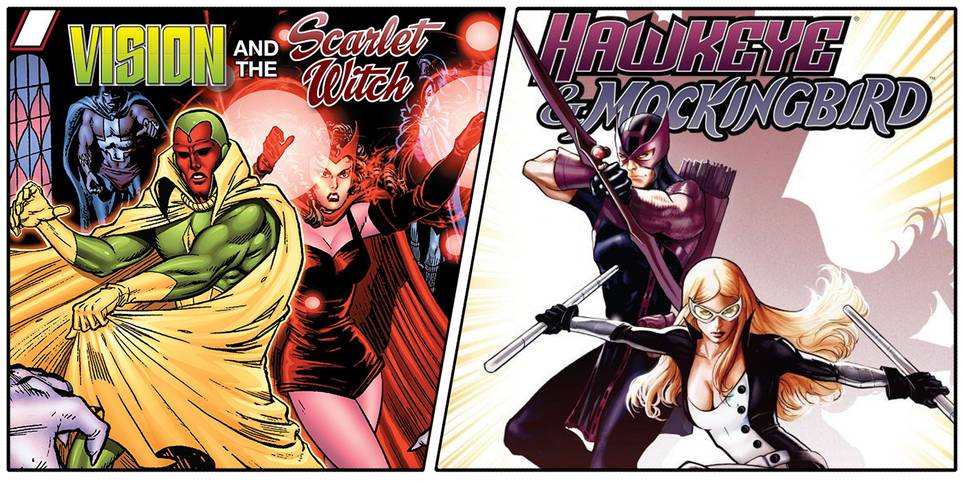 We've seen extreme highs and lows from the former Avengers couple of Vision and Scarlet Witch, and MCU fans will be getting a taste of those highs and lows on the upcoming WandaVision series. Of course, you could just check out a year in the life of Vision and Scarlet Witch for the inside scoop!
Another former couple from the Avengers is Hawkeye & Mockingbird, who starred in their own series more recently after Mockingbird returned from her imprisonment with the Skrulls in Secret Invasion. This series examines the troubled relationship between Clint and Bobbi and deals with Mockingbird's return with a fun secret agent adventure!
X-MEN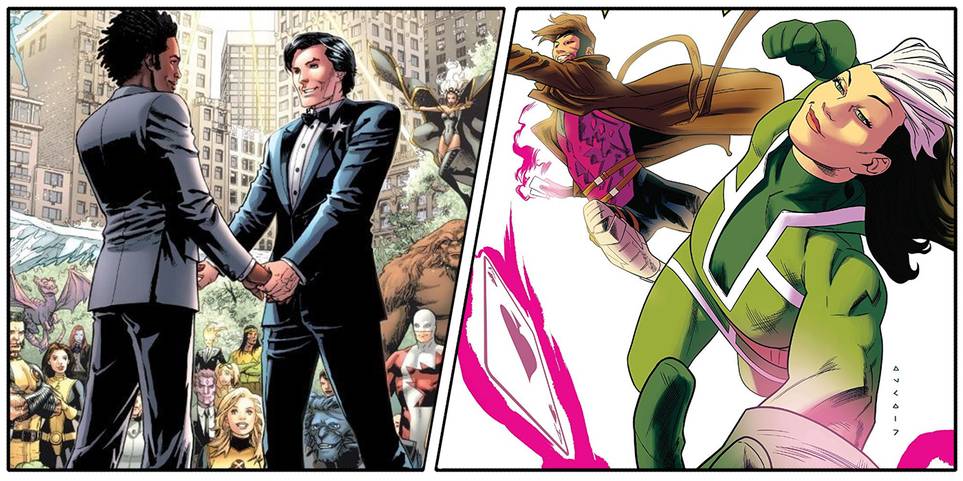 We've seen a few landmark weddings from the X-Men over the years, though we were very happy to see Jean-Paul Beaubier/Northstar finally marry his longtime partner Kyle in the pages of Astonishing X-Men. This collection also includes Northstar's coming out issue from his days with Alpha Flight!
Another X-couple that recently tied the knot is Rogue and Gambit, who went on to star in the Mr. And Mrs. X series before joining up with Excalibur for the "Dawn of X." However, fans can dive into the series that brought the two lovers back together after years apart with Rogue & Gambit: Ring of Fire.
SPIDER-MAN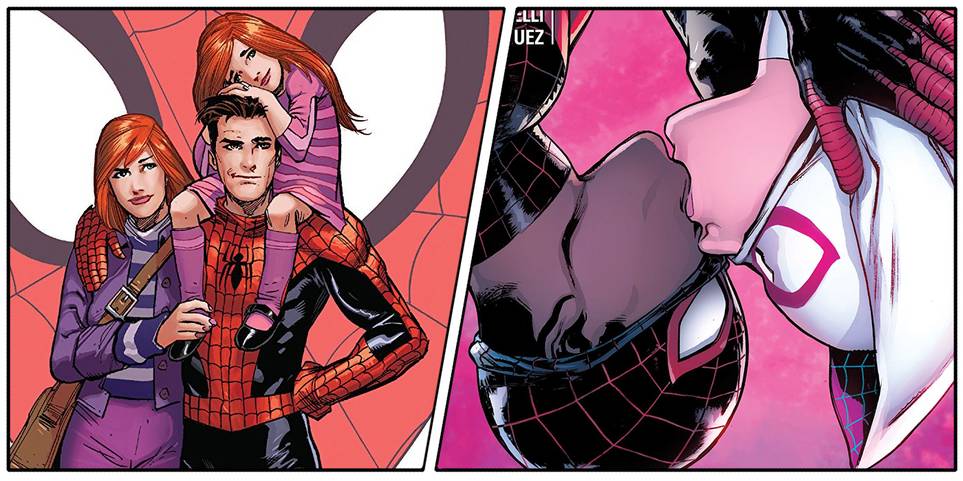 Spider-Man has had a few love interests over the years, but none have left as lasting of a mark on the character as Mary Jane Watson, who was formerly Mary Jane Watson-Parker. That marriage was erased in normal continuity, but that version of the fan-favorite couple lived on in the alternate reality that was explored by the Renew Your Vows series!
Gwen Stacy is another classic love interest of Peter Parker's, though we've seen a new Gwen take center stage from an alternate reality as Spider-Woman/Spider-Gwen. The new Spider-Man Miles Morales and Spider-Gwen teamed up for a romantic adventure in their respective issues which has been collected in this volume on sale from Comixology!
We hope you like the items we recommend! Comic Book Resources has affiliate partnerships, so we receive a share of the revenue from your purchase. This won't affect the price you pay and helps us offer the best product recommendations.
https://schema.orgBreadcrumbListListItem1Homehttps://www.cbr.com/ListItem2Daily Dealshttps://www.cbr.com/category/deals/ListItem3Celebrate Valentine's Day With A Few Of Marvel's Most Iconic Couples!https://www.cbr.com/valentines-day-marvels-most-iconic-couples/