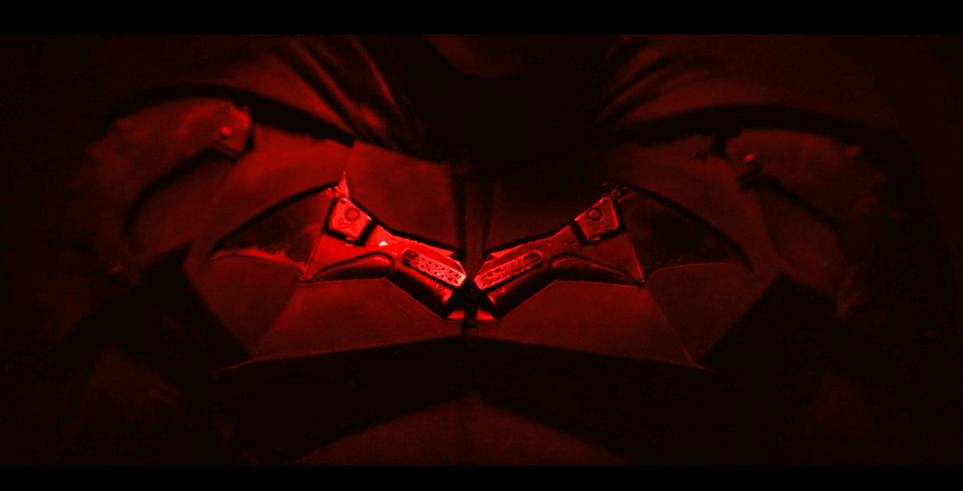 The Batman's Bat Symbol May Be Made From A Gun
by Jonathan Figueroa

Following Ben Affleck's exit from the DC Extended Universe, there was a lot of speculation about who might replace him for Matt Reeves' The Batman. Former Twilight star Robert Pattinson eventually stepped into the role, and Reeves has finally revealed a first look at his Batman in costume. The video has prompted a lot of speculation and scrutinizing. However, some fans have noticed a particular detail in this version of the Batsuit that may contain a nod to the landmark Detective Comics #1000.

It's hard to make out details in the footage, which is quite dark, but the center of the Bat symbol appears to be two halves of a pistol grip, with the upper-left corner even seemingly made from the weapon's hammer. This may be connected to writer Kevin Smith and artist Jim Lee's story in Detective Comics #1000, titled "Manufacture For Use," which saw Bruce forge the gun that killed his parents into the Batsuit. He uses the gun as added protection beneath the suit, repurposing the metal the ruined his life as armor to "protect his heart" while crime-fighting. It's a powerful moment, and it may have just have made its way into The Batman, at least from a design standpoint.

Click the button below to start this article in quick view.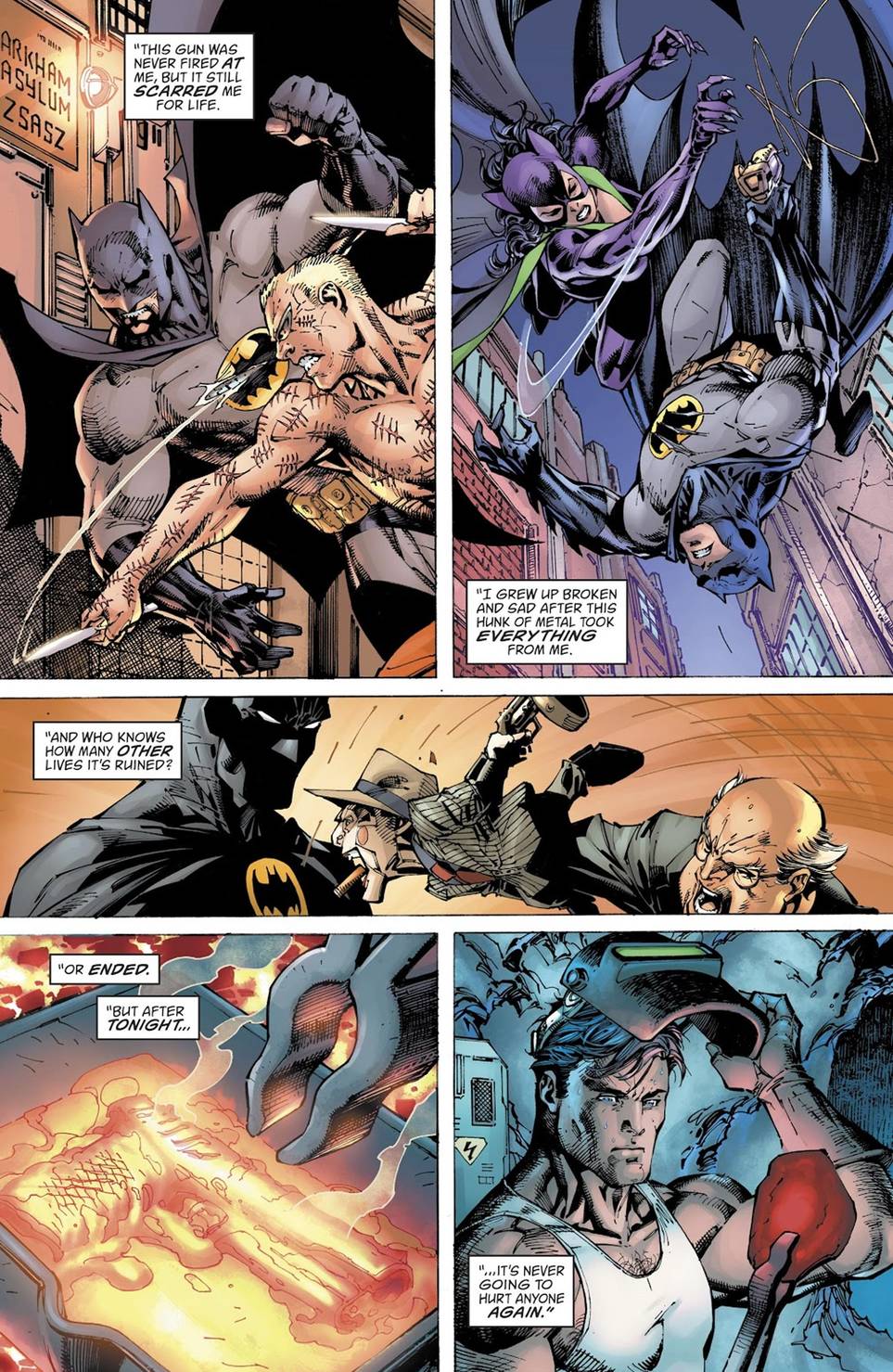 The pistol-parts bat emblem is an overt statement on Bruce's hatred of guns and refusal to use them following the death of his parents. For Batman to deplore the use of guns but wear one on his chest while he fights criminals is a bold, almost frightening statement on how dangerous he is. This DIY addition to the costume, alongside his stitched cowl, may also lend credence to rumors The Batman takes place earlier in The Dark Knight's career. Thus, it's possible this suit might evolve over the course of the film in some way, which has generally been something that happens over the course of The Dark Knight's on-screen adventures.
Although it's not confirmed right now this Bat symbol is indeed made of a gun -- let alone the one that killed Bruce's parents -- this would definitely be a cool touch if true, and it might just reveal a lot about how Batman carries one of the most formative moments of his life with him everywhere he goes.
Directed and co-written by Matt Reeves, The Batman stars Robert Pattinson, Zoë Kravitz, Paul Dano, Colin Farrell, Andy Serkis, Jeffrey Wright, and John Turturro. The film arrives June 25, 2021.
https://schema.orgBreadcrumbListListItem1Homehttps://www.cbr.com/ListItem2Movieshttps://www.cbr.com/category/movies/ListItem3Movie Newshttps://www.cbr.com/category/movies/news-movies/ListItem4The Batman's Bat Symbol May Be Made From A Gunhttps://www.cbr.com/batman-movie-symbol-made-from-gun/