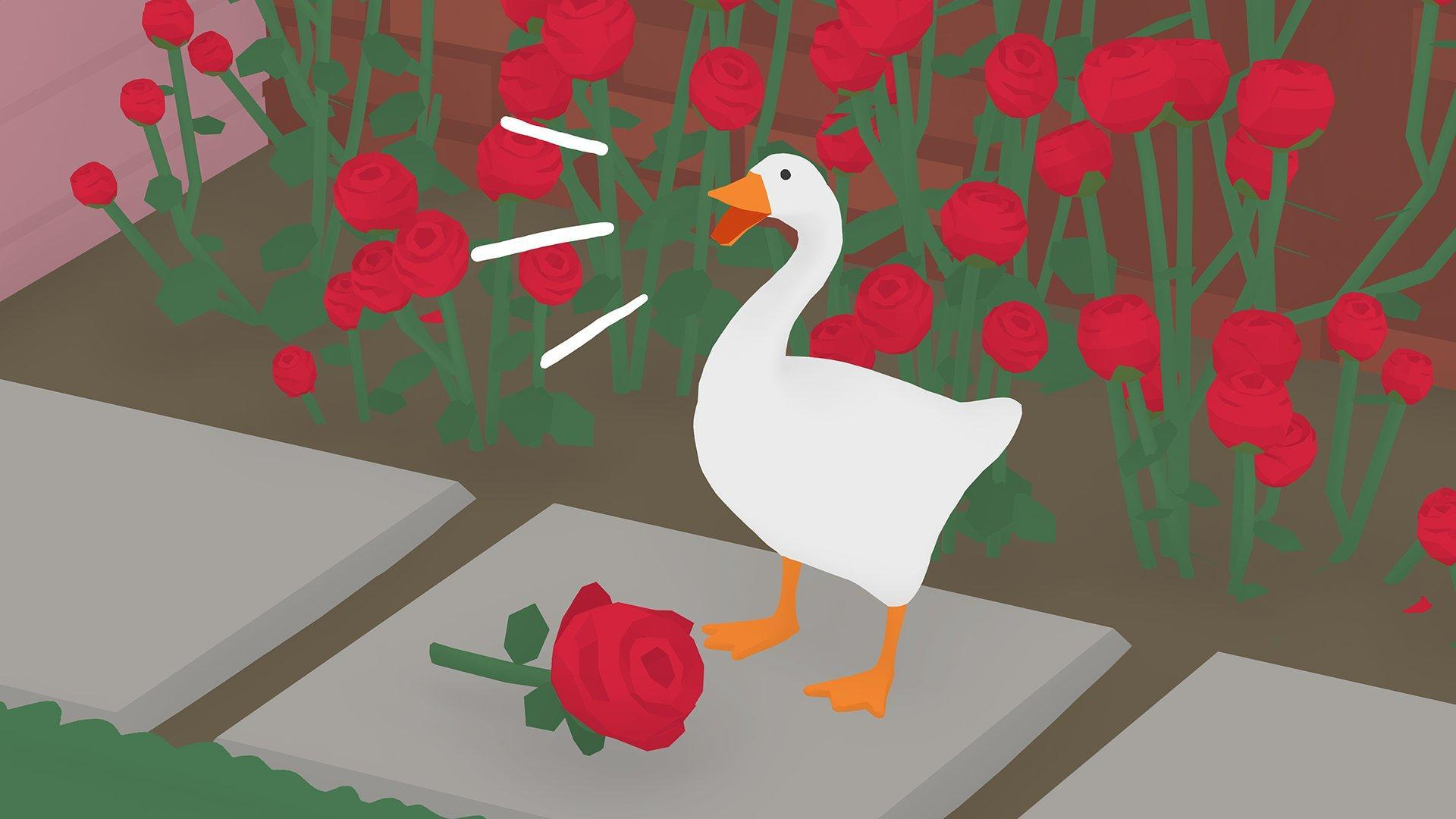 Untitled Goose Game Wins Game of the Year at DICE 2020 Awards
Honk you very much
by Liam Croft
Game Profile


Title:
Untitled Goose Game
Publisher:
Panic Inc
Developer:
House House
Genre:
Adventure, Puzzle
Players:
1
PlayStation Network Release Date:
17th Dec 2019 (USA)
17th Dec 2019 (UK/EU)
Reviews:
Mini Review: Untitled Goose Game - 2019's Most Popular Indie Waddles Onto PS4
Official Site:
goose.game
Where to buy:
Buy on Amazon
It has happened -- that pesky goose has gone and won itself a Game of the Year award, justifying all of its actions and mischief in the process! That's right, Untitled Goose Game was the surprise recipient of the D.I.C.E. Awards' top gong last night as it crowned and celebrated what was best in video games for the year of 2019.
The game also took first place in the Outstanding Achievement in Character and Outstanding Achievement for an Independent Game categories, but it was the Game of the Year award which surprised the developer the most. House House took to Twitter to say: "This is such an incredible, surreal honour. We regrettably couldn't make it to D.I.C.E. in person, and we had a hard time recording an acceptance video because (looking at the other nominees) it was impossible to imagine actually winning. We're blown away."
Untitled Goose Game joins the ranks of winners which includes Sony's God of War, The Legend of Zelda: Breath of the Wild, Overwatch, Fallout 4, and Dragon Age: Inquisition. The D.I.C.E Awards are put together and voted on by video game industry professionals, so you can understand how prestigious of an award Game of the Year quickly becomes.
Do you love Untitled Goose Game too? Steal some everyday items in the comments below.
[via twitter.com]