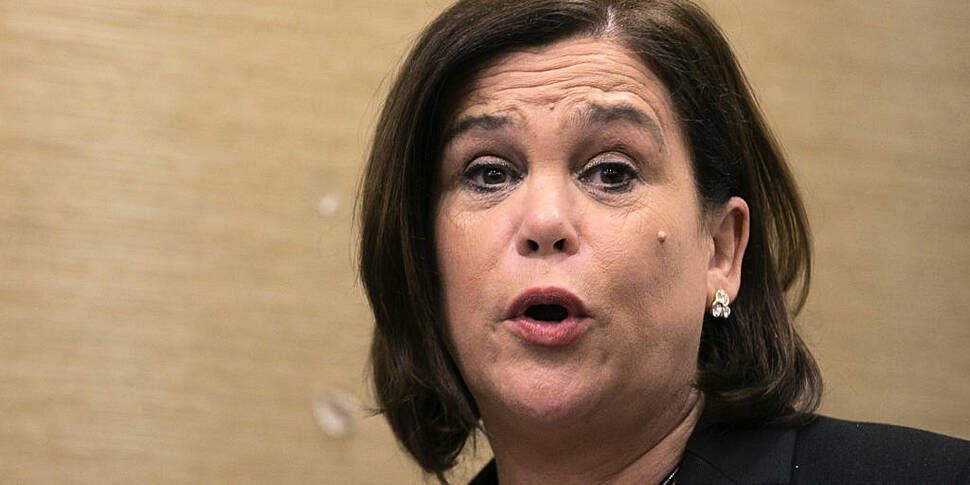 'Farcical' to suggest FF/FG government would represent change - McDonald
by Stephen McNeice

Mary Lou McDonald has sharply criticised the "old boys club" of Fianna Fáil and Fine Gael, claiming they are not respecting what the electorate voted for.

It comes after Fianna Fáil said they would not enter coalition talks with Sinn Féin - something Fine Gael has also ruled out.

Fianna Fáil has indicated they would be willing to talk to all parties other than Sinn Féin, leaving open the possibility of another confidence and supply arrangement.

Speaking in Dublin today, the Sinn Féin leader says it would be "farcical" to suggest that a Fine Gael / Fianna Fáil government would represent the change people voted for.
She said: "The truth is that we have huge policy differences with Fianna Fáil and Fine Gael - everybody knows that. Everybody also knows that we have a mandate to be in government."
"Any suggestion that Fianna Fáil and Fine Gael together represent change is farcical - transparently farcical."
Ms McDonald suggested it was "disgraceful" that the two parties "believe they can set aside the democratic mandate" of her party.
She said: "I have no sense of entitlement to anything, but I can tell you this much: the people who vote for us and we represent, hundreds of thousands of them, are entitled to respect."
Her remarks come as government formation talks continue in the wake of last weekend's general election.
Representatives of People Before Profit and RISE are today due to meet with the Green Party.
Fianna Fáil leader Micheál Martin met with members of the Social Democrats yesterday.
In a statement after the meeting, the smaller party said: "We had a cordial and respectful conversation but our concern is it didn't sound a lot like change."
Fianna Fáil is also due to meet with the Greens and Labour – with a meeting with Fine Gael scheduled for next week.
Main image: File photo of Sinn Féin Mary Lou McDonald. Picture by: Sam Boal/Rollingnews.ie