The fascinating eight-room house built on a truck by an Ethiopian
by Theodora Aidoo

Abinet Tadesse is an inventor and garage owner whose idea of a home is quite different from what others think.

He needed a place to live and the only solution that he could think of was turning his truck in which he spends most of his time in, into his dream home.

The Ethiopian built a two-storey house with three bedrooms on his truck. According to him, the truck used to be a freight transporter.

The movable house has a total of eight rooms – three bedrooms, two living rooms, three bathrooms, and a balcony with flower pots.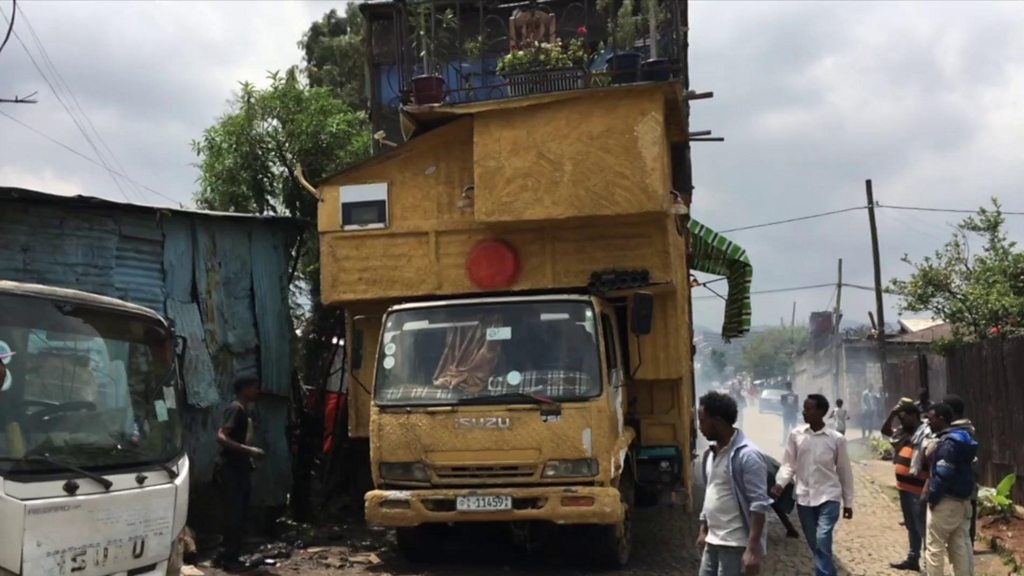 He told the BBC he enjoys eating and spending time in his truck – one of the reasons he converted the truck into a home.
However, building the home was a great deal of work since it took him almost three years to complete it.
"I am happy to have implemented my ideas and invested them on my property. There is no greater happiness than living in what you've built yourself," he said.
Take a look at his beautiful house: