21 Of The Best Moments From "The IT Crowd" That Had Me Cackling
"He kissed me on my bottom!"
by Ben Armson
1. When Moss and Roy discovered a robot that turned out to be a bomb disposal robot.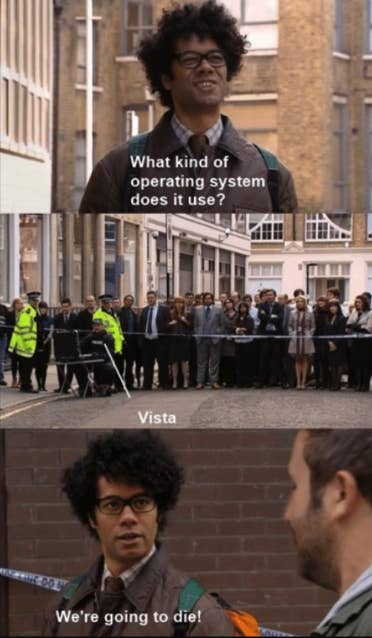 2. When Moss was challenged to a game of street countdown.
3. When Denholm Reynholm left the board meeting.
4. And when Douglas Reynholm burst into his father's funeral.
5. When Moss and Roy became 'proper blokes' and got into football.
6. When Jen thought she was presenting 'the internet' in a speech to Reynholm Industries shareholders.
7. When Richmond kept looking off into the distance when thinking about his past.
8. When Moss had a nutritious breakfast.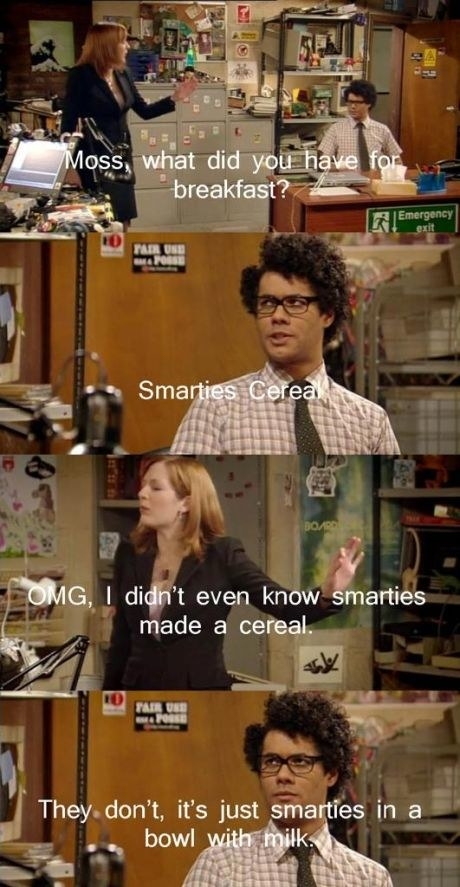 9. When Moss tried to put out a fire and couldn't remember the new emergency services number.
10. When Moss told everyone that Jen was dead and her coworker Bill Crowse thinks she's haunting him.
11. When Roy's bottom got violated.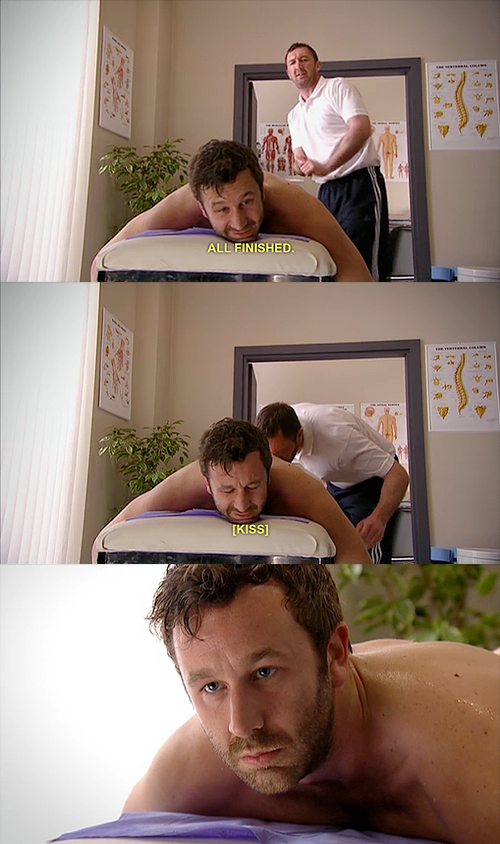 12. When Aunt Irma visited Jen and everyone's cycles synced up.
13. When Roy shot a calendar for charity using the office geeks.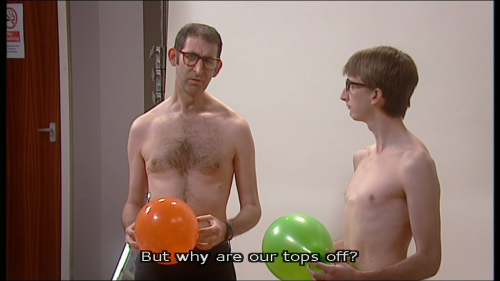 14. When Jen got addicted to the social media platform 'FriendFace'.
15. When Moss gets Roy his coffee.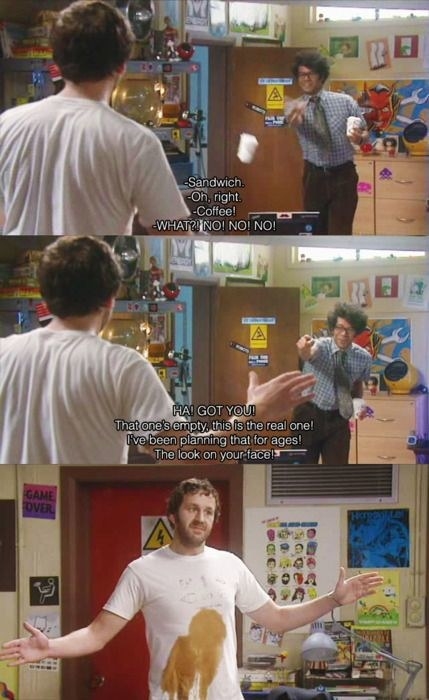 16. When Moss and Roy decided to get some fresh air.
17. When Moss was a guest speaker talking about his dark past.
18. When Douglas tried to explain his role to a reporter.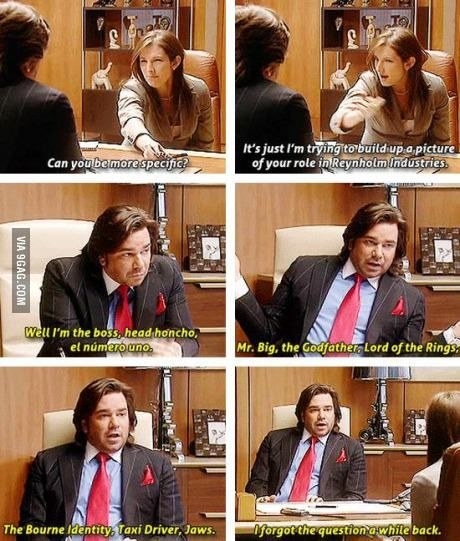 19. When Moss, Roy and Richmond tried to look normal at Jens dinner party.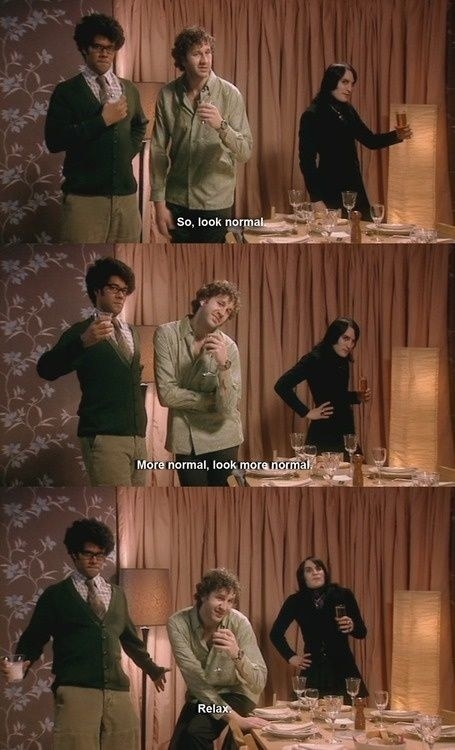 20. When Moss and Roy kissed to evade the police.
21. And finally, who could forget this classic recurring line from Roy.