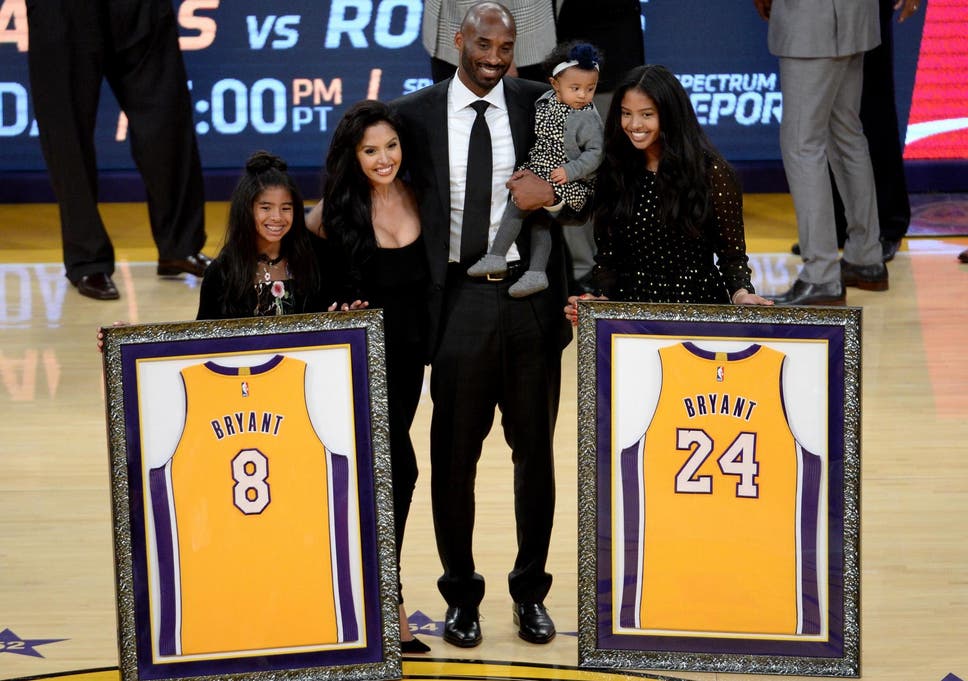 Kobe Bryant's widow Vanessa renames foundation to honour daughter Gianna
Charity now called Mamba & Mambacita Sports Foundation
by Olivia Petter

Vanessa Bryant has renamed the sports foundation created in her late husband's honour, Mamba Sports Foundation, to include a reference to her late daughter Gianna.

The charity will now be known as the Mamba & Mambacita Sports Foundation in reference to both Kobe and Gianna Bryant, who died last month in a helicopter crash.

Kobe established the charity in 2018 as a way of helping young aspiring athletes by developing their talents and providing them with opportunities they may not otherwise have access to.

The organisation's website explains: "The Mamba & Mambacita Sports Foundation is focused on creating a positive impact through sports.

"The Foundation aims to develop learning skills, enhancing character traits, and expanding personal values that ultimately empower and inspire self-confidence."

Vanessa announced the name change on Instagram on Thursday.

"Because there is no #24 without #2, we have updated the Mamba Sports Foundation to now be called the Mamba & Mambacita Sports Foundation," she said, referencing Kobe and Gianna's respective jersey numbers.

"Our mission remains the same – and stronger than ever – to provide opportunities to young people through sports," she continued.
"Thank you all for the outpouring of support and your kind donations to date as we carry forth Kobe and Gigi's legacy.
"We hope to empower young athletes in a world they left us all to help shape."
Vanessa broke her silence after the tragic deaths of her husband and daughter last month in an emotional Instagram post.
"I take comfort in knowing that Kobe and Gigi both knew that they were so deeply loved," she wrote. "We were so incredibly blessed to have them in our lives. I wish they were here with us forever. They were our beautiful blessings taken from us too soon.
"I'm not sure what our lives hold beyond today, and it's impossible to imagine life without them. But we wake up each day, trying to keep pushing because Kobe, and our baby girl, Gigi, are shining on us to light the way.
"Our love for them is endless — and that's to say, immeasurable. I just wish I could hug them, kiss them and bless them. Have them here with us, forever."