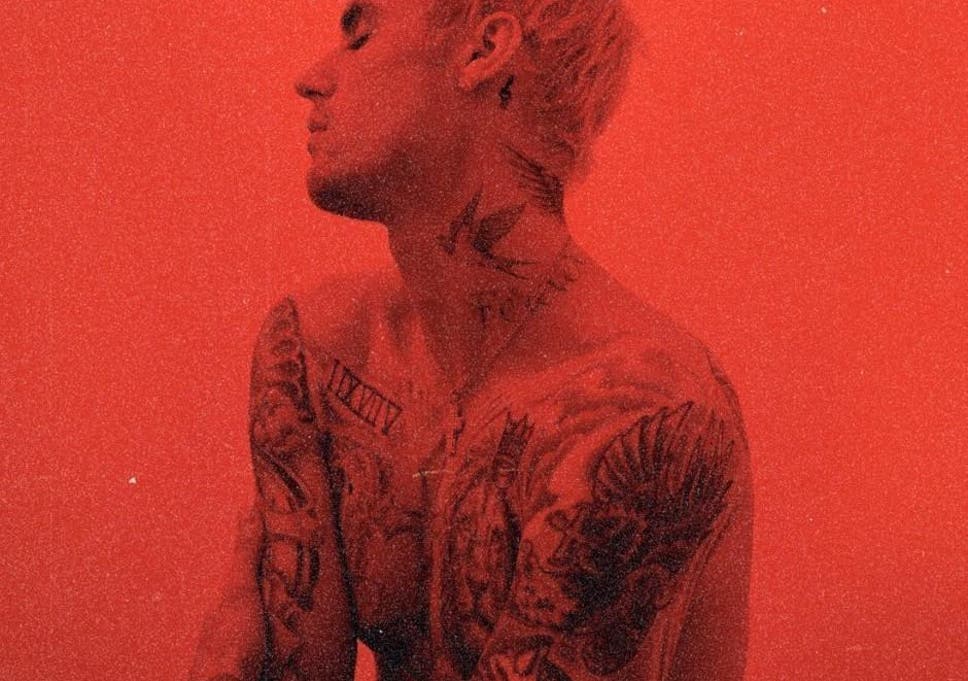 Justin Bieber review, Changes: New album is full of vague platitudes about love from a singer who has yet to grow up
A number of songs about his new wife are so uninspired that he may as well be declaring his love for a household appliance
by Roisin O'Connor

Does Justin Bieber care about music? He sings without effort, which was part of the appeal when he was first signed, aged 13, by manager Scooter Braun; his voice can move seamlessly from a smooth tenor to a weightless falsetto. Yet on his new album, Changes, even as he sings about the big themes – love, God... his love for God – that voice is strangely characterless. 

In clips from a docuseries about the record, Bieber's marriage to model Hailey Baldwin is cited as one of the biggest inspirations behind both the music and his newfound sense of peace. At an album playback, he asks who in attendance has a "significant other", then who doesn't. "I'm praying for you," he tells the poor singletons who tentatively raise their hands.

Placing your life's worth as to whether you're in a relationship or not seems is the album's fatal flaw: half of the 17 tracks are interchangeable, excruciatingly vague platitudes about his one and only. On single "Intentions", he may as well be declaring his love for a household appliance: "Heart full of equity, you're an asset..." From the title alone, "Take it Out on Me" could be a tender invitation to his partner to confide in him – until the raunched-up bass kicks in and Bieber explains that it is in fact about his significant other taking out her frustrations "in the sack, if you know what I mean".

Purpose, released in 2015, marked Bieber's transition from baby-faced pop star to a certified pop artist in the same territory as Drake, The Weeknd and Zayn Malik – the latter whom had also recently broken away from teen idol status after quitting One Direction. Produced by Skrillex and Diplo, the record was half R&B, half dance tracks – flirting with elements of tropical house and the acoustic guitar in between. Bieber, who was experiencing a particularly tumultuous period in his life and who curried little favour with the media (swinging punches at photographers will do that), was suddenly credible.

Tracks such as "Habitual" take their cues from Purpose, with neat hooks and heavy R&B influences, while "ETA" takes a leaf – perhaps the entire tree – from "Location" singer Khalid's book, only without that slow, mesmeric drawl or hypnotic trills of an electric guitar. Instead, Bieber delivers lyrics as though he's talking to himself while waiting for an Uber: "You're less than five minutes away from meeeee." Moments of redemption, such as the warm acoustics of the title track, are short-lived – literally, it barely lasts two minutes; Bieber has perhaps become wary of how whittled-down the average chart hit has become.

This isn't so much an album that would rile you to the point of turning it off. Rather, it washes over you, with its mostly average beats ("Forever" is a rare exception) and seemingly random cluster of guest features – Post Malone, Travis Scott, the comedian-rapper Lil Dicky... The closing song, "At Least For Now", is inspired by this artist Tracy Chapman ("you guys know her?" Bieber asks) and this song he really likes, "Fast Car". For all Bieber's talk of change, this album, the way he talks about love – and the fact he feels compelled to make not one, but five jokes about male genitalia at the playback – suggest he hasn't come all that far since the days of "baby, baby, baby, oh".