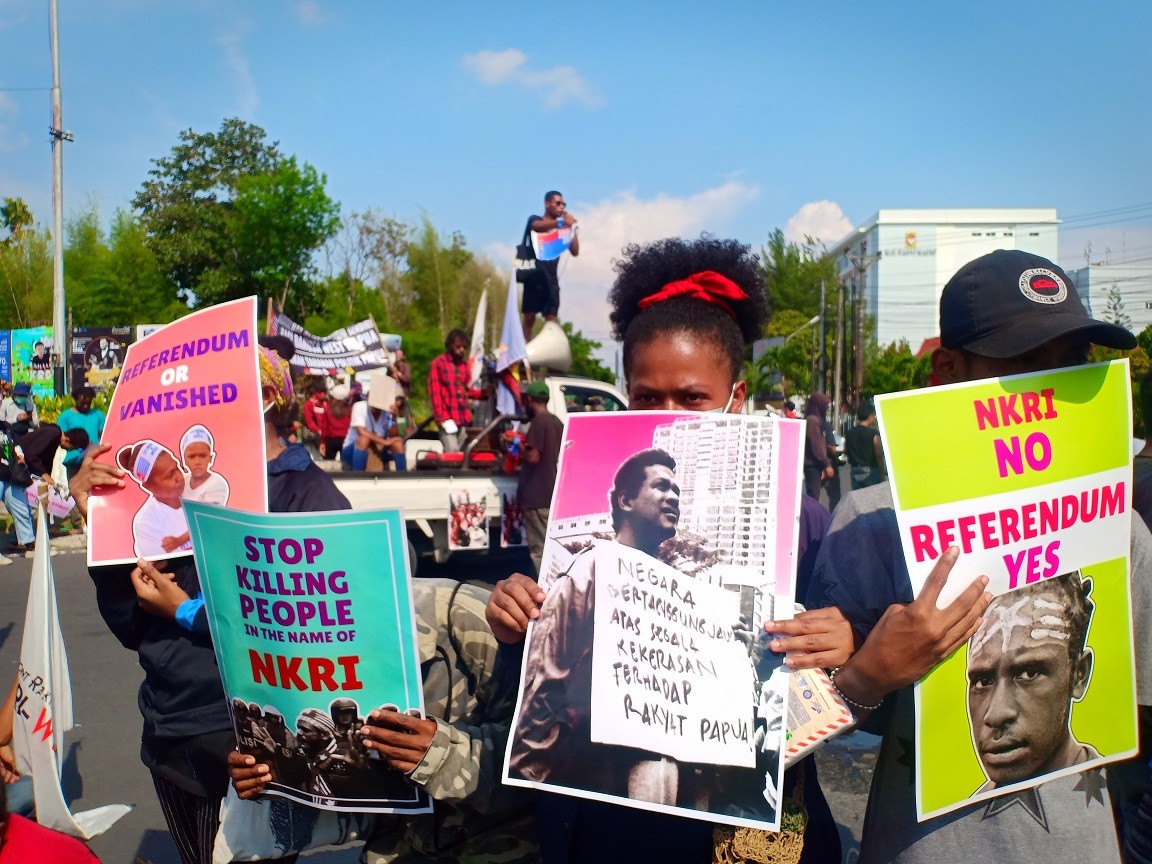 'Not the letter': Minister Mahfud clarifies dismissive remark about West Papua report
by Dyaning Pangestika

Coordinating Legal, Political and Security Affairs Minister Mahfud MD clarified on Thursday that he did not refer to documents on the victims of human rights violations in West Papua recently handed over to President Joko "Jokowi" Widodo as trash.

Indonesian human rights lawyer Veronica Koman claimed that she had handed the documents over the documents during the President's state visit to Australia earlier this week.

Mahfud was quick to dismiss Veronica's claim that the documents "might end up as trash."

"I didn't say Veronica Koman's documents [given to President Jokowi] was trash," the minister wrote on his official Twitter account, @mohmahfudmd, on Thursday.

"What I actually said was if someone said Veronica gave the letter to the President in Canberra, the information was trash because no one saw her do that," he went on to say.
Mahfud added that he was in Canberra with Jokowi during the latter's state visit and that he did not see Veronica or other people handing over the documents.
"Many people give the President letters during his visits and they are not trash," Mahfud wrote.
Mahfud was previously under fire for dismissing documents on the victims of human rights violations in West Papua.
I the documents were the names and locations of 57 political prisoners charged with treason in seven cities across the country. There were also the names and ages of 243 civilians who had died during the Nduga military operation since December 2018, Veronica claimed in a statement.
Veronica said Mahfud's dismissive statement "might likely exacerbate Papuans' collective pain."
Veronica was named a suspect by the police in September last year for allegedly violating four laws, including the 2016 Electronic Information and Transactions (ITE) Law, by reportedly encouraging Papuans and West Papuans to stage riots across the provinces in that month.