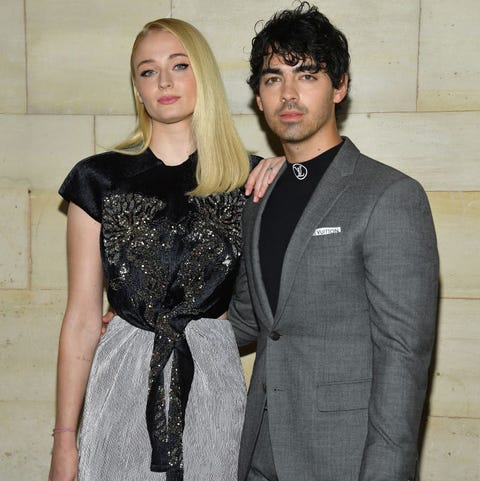 Sophie Turner Wished Joe Jonas a Happy Valentine's Day on Instagram With a Super Cute Pic
Sophie Turner posted a cute lil Instagram tribute to her husband, Joe Jonas, for Valentine's Day.
Sophie's post comes two days after news broke that she and Joe are reportedly expecting a child.
It doesn't matter that the entire World Wide Web thinks Sophie Turner and Joe Jonas are expecting their first child together, they probably aren't going to address the news anytime soon, 'mmkay? And good for them, because they are at liberty to talk or not talk about whatever TF they want, and that's that on that. It's business as usual on Jophie's Instagram feeds, and Valentine's Day isn't standing in the way of that.
Related Stories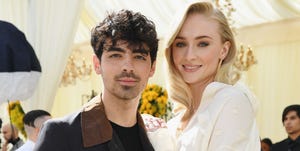 Sophie Turner and Joe Jonas Are Having a Baby!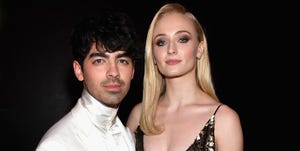 Sophie and Joe's Baby Will Be Born in the Summer
Sophie wished her hubby a Happy Valentine's Day in a very 2020 way—via Instagram Stories. Sophie posted a picture of Joe smiling and looking super glossy-eyed, and wrote "Happy Valentine's Day to this stud muffin hot damnnn." Romantic!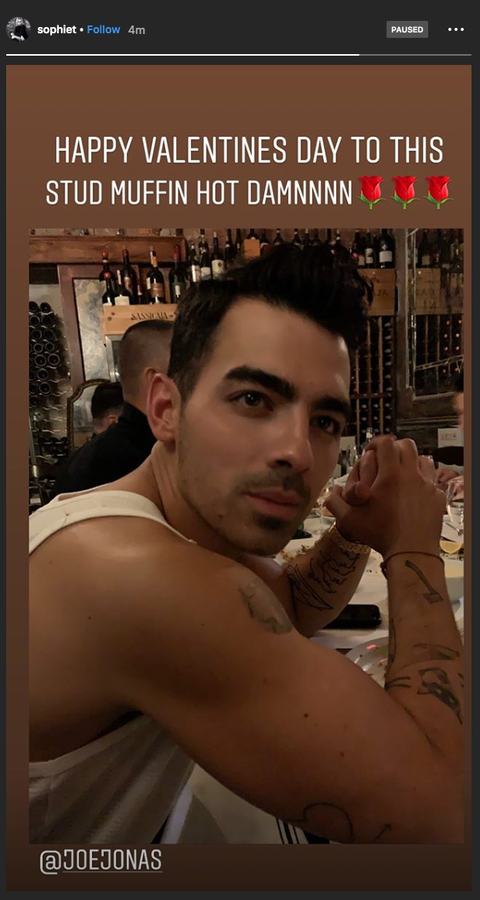 For the record, Joe put up his Valentine's Day post to Sophie first. He kept his public wish a bit more simple by using a less thirsty caption, and he also shared a quirky shot of him and Sophie in makeup to his Stories.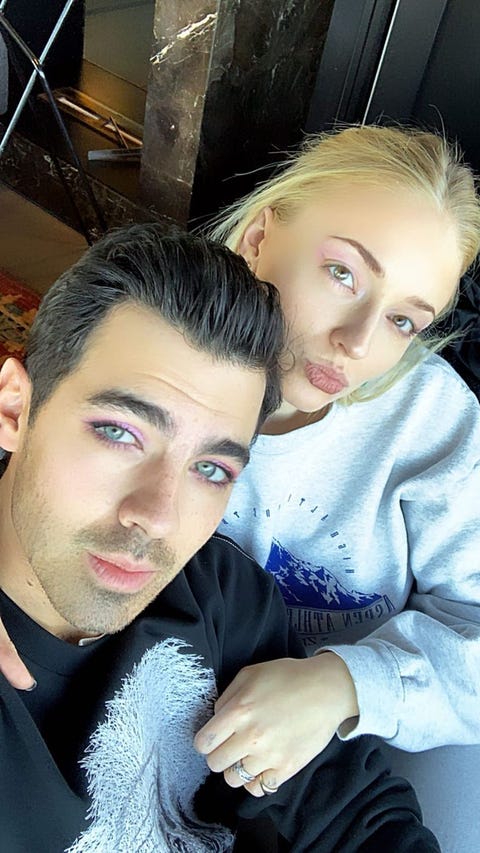 And as far as the pregnancy news is concerned, Joe and Sophie are keeping things low-key...at least for now, anyway. "The couple is keeping things very hush hush but their friends and family are super excited for them," the source told Just Jared, while a second source added, "Sophie has decidedly been choosing outfits to wear on and off the carpet to accommodate her changing body."
Sophie's reportedly four months along in her pregnancy right now and is "due in the middle of summer," according to Us Weekly. Yay Jophie baby!
Related Stories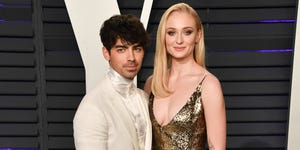 Joe and Sophie's Relationship Timeline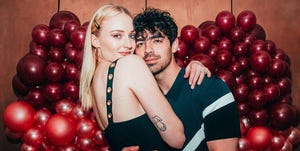 Sophie Turner and Joe Jonas Once Broke Up Starr Bowenbank Editorial Assistant Starr Bowenbank is the editorial assistant who writes about all things pertaining to news, pop culture, and entertainment—you can follow her here.