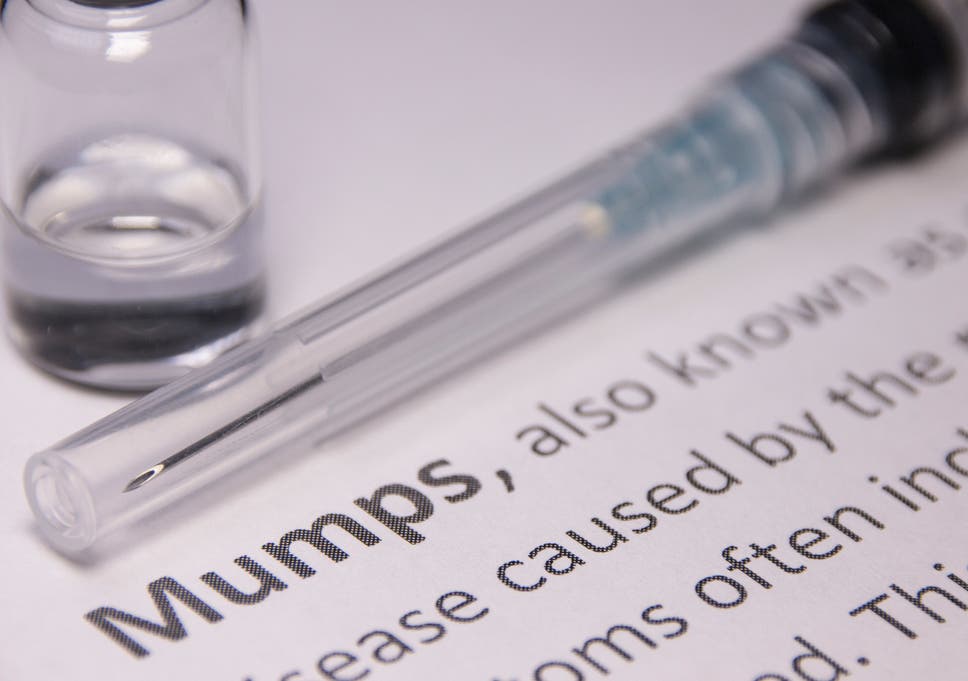 Mumps cases at highest level in a decade as a result of 'anti-vax information', says government
'The rise in mumps cases is alarming and yet another example of the long-term damage caused by anti-vax information,' says health secretary
by Sabrina Barr

The number of recorded cases of mumps has soared to its highest level in a decade, new figures have shown.

Mumps is a contagious infection that causes the glands on the side of the face to swell painfully, the NHS explains.

A person's risk of contracting mumps can be reduced exponentially by having an MMR vaccine, which protects against mumps, measles and rubella.

According to provisional data released by Public Health England (PHE), in 2019 5,042 cases of mumps were confirmed in England.

This marks the highest number of confirmed cases in 10 years, with just over a fifth of that figure (1,066) confirmed in 2018.

PHE warned that the increased prevalence of mumps cases is likely to continue this year.

The agency reported 546 confirmed cases of the viral infection in January 2020, a notable increase from the 191 cases confirmed across the country in January 2019.

PHE stated that the "steep rise in cases in 2019 has been largely driven by outbreaks in universities and colleges".

"Many of the cases in 2019 were seen in the so-called 'Wakefield cohorts' – young adults born in the late nineties and early 2000s who missed out on the MMR vaccine when they were children," the governmental organisation explained.

"These cohorts are now old enough to attend college and university and are likely to continue fuelling outbreaks into 2020."

Dr Vanessa Saliba, consultant epidemiologist at PHE, explained that the"best protection against mumps and its complications" is two doses of the MMR vaccine.

"It's never too late to catch up," Dr Saliba said. "We encourage all students and young people who may have missed out on their MMR vaccine in the past to contact their GP practice and get up to date as soon as possible."

Health secretary Matt Hancock outlined that vaccines are "the best form of defence against a host of potentially deadly diseases and are safer and more effective than ever before".

"The rise in mumps cases is alarming and yet another example of the long-term damage caused by anti-vax information," Mr Hancock said.

In addition to the swelling of facial glands, leading to a "hamster face" appearance, other symptoms of mumps include headaches, joint pain and a high temperature, the NHS states.

While there is no cure for mumps, it should disappear with one or two weeks.

This follows new rules outlined by the Professional Standards Authority (PSA) this week which have forbidden homeopaths from advising on vaccinations or suggesting homeopathy is a substitute for vaccines.

Instead homeopaths have been told to refer all patients to the NHS for further guidance on this matter if they want to retain professional accreditation.