Google Accidentally teased Android 11 before taking down the preview page
by Sean

It seems like the Android Developer Preview is around the corner. Although Google has yet to officially announce anything, the company in a clumsy move put the web page for the Android 11 Developer Preview live on its website before taking it down soon after.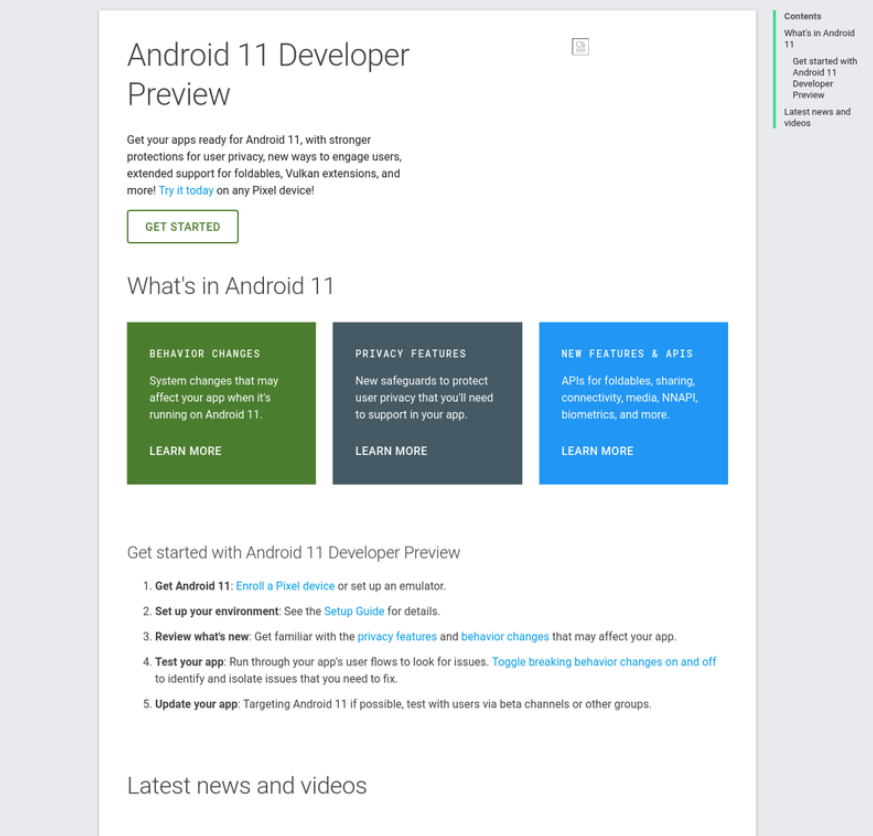 The accidental tease arrives just in the form of a preview and was first reported by Android Police. According to the images shared, the web page, unfortunately, revealed very little about the upcoming successor to Android 10 OS. The developer preview for the previous iteration was held in March, so Google might have been sitting on the event for a while now.
However, it is still unclear exactly when the Developer Preview actually goes live. For now, we only have the screenshot that implies that the latest version of Android is really close to being released and is expected to bring many new features, especially in regards to privacy and special optimizations for foldable smartphones.

Notably, other details like biometrics are also mentioned, but it still unknown what the improvement implies as of right now. Other inclusions also arrive with Vulkan extensions (an improvement on gaming performances). Similar to last year, the Develop Preview will be shared across Google's Pixel devices and will involve people running multiple apps to test the changes in behavior as well.