Pandora Introduces Standalone Apple Watch App, Stream Music and Podcasts With No iPhone Required
by Joe Rossignol

Pandora this week introduced a standalone Apple Watch app that allows you to stream music and podcasts from your wrist with no iPhone required.

Starting with ‌watchOS 6‌, developers are able to distribute apps built specifically for the ‌Apple Watch‌, without a companion app on iOS. These apps can be downloaded from the new App Store app on watchOS 6.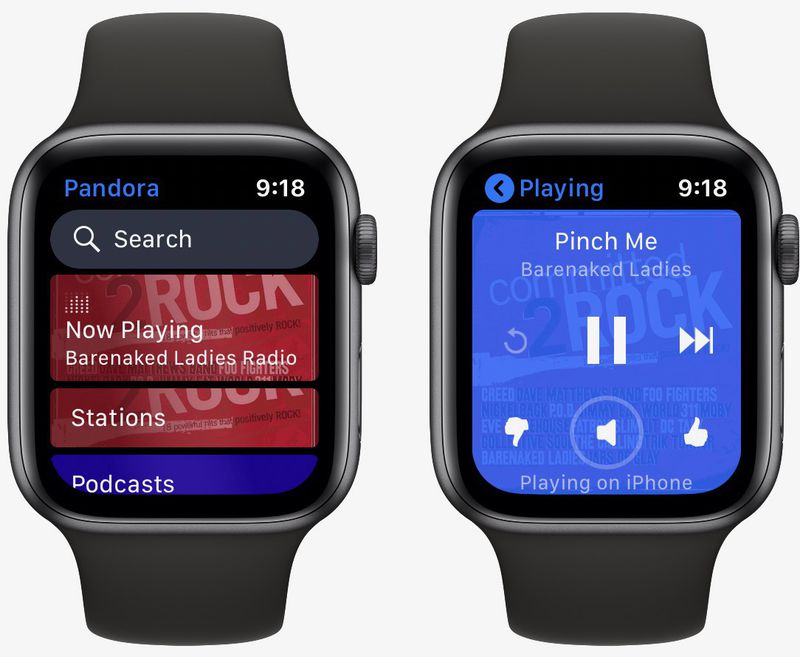 Acquired by SiriusXM in 2018, Pandora is a streaming music service in the United States that features free, ad-supported radio. The service also offers two paid tiers, including Pandora Plus with personalized, ad-free radio for $4.99 per month and Pandora Premium with on-demand music and podcasts for $12.99 per month.

(Thanks, Stefan Constantine!)